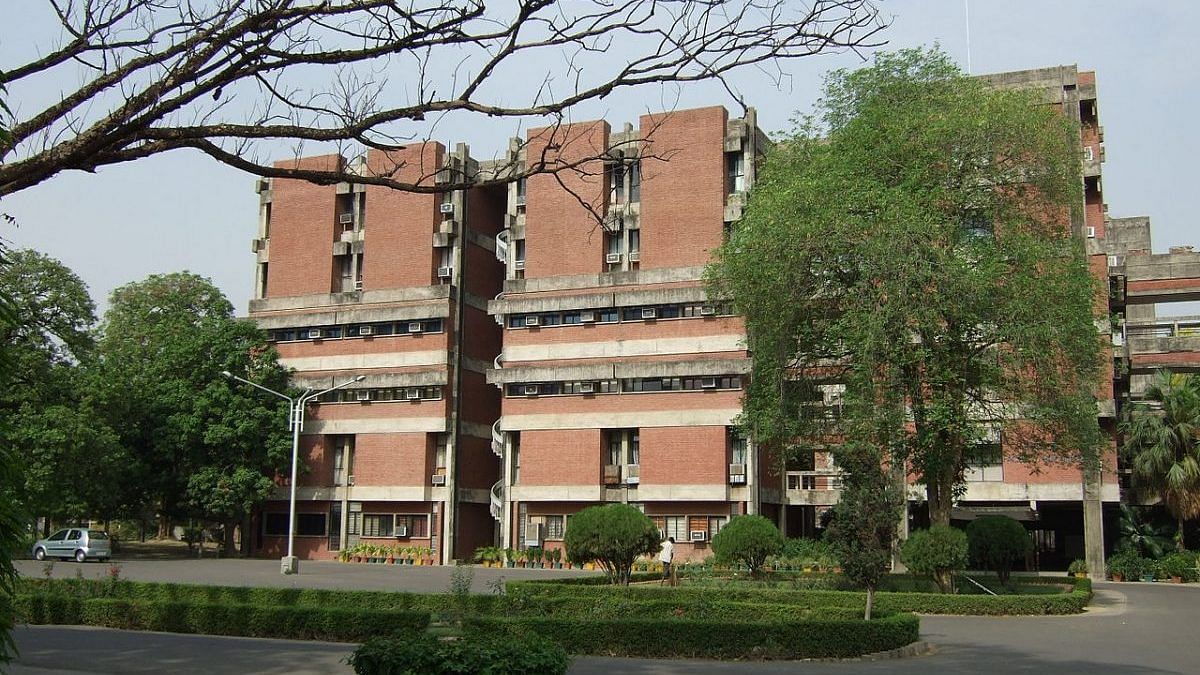 On 16 July, Union education minister Dharmendra Pradhan laid the foundation for a medical school at the Indian Institute of Technology, Kanpur. This will be the second medical school in the IIT system after a similar initiative at IIT Kharagpur. A large section of the Indian population may find this event contrarian to the 'T' in IITs. After all, the prevailing practice of getting 15–16-year-olds to decide between 'medical' and 'engineering' still looms large on the Indian middle-class psyche, and a fusion of the two possibly inspires astonishment and confusion in equal measure.
This event, however, is a brilliant affirmation of the evolution of technical education in India, as it underscores a sterling example of the idea of harnessing technology to address pressing societal problems like healthcare delivery. Such developments in the DNA of the Indian innovation ecosystem have been long overdue, given global trends of increasingly breaking down walls between diverse disciplines in the quest for advancing knowledge.
---
Also Read: NEP has lofty goals to promote research culture. UGC undermining its basic tool—publishing
---
An advanced knowledge economy
The foundation stone for the IIT system was not just an edifice of an engineering institution but was envisaged to be the cornerstone of 'India's urges, and future in the making'. Creating silos of excellence for different domains of scholarship was important in the early years of Independent India, given the requirements for a skilled workforce across vital technical domains for nation-building. Indeed, the encouragement of sub-disciplines of expertise is a hallmark of the era of knowledge creation for a manufacturing-led industrial revolution. In the following decades, there emerged a need to combine solid technical skills with the ability to think outside the box by bringing together multiple dimensions of enquiry, a phenomenon largely catalysed by the emergence of a vibrant service sector.
Following economic liberalisation in the nineties, the progression of the India story has decidedly morphed into strong aspirations of nurturing an advanced knowledge economy. In the information age, such a system thrives on breaking the shackles of traditional silos and looking at areas apart from one's own for inspiration. Understanding complex questions of the natural world, and the consequent translation into applied domains requires communication between diverse areas of science, engineering, medicine, and indeed, the arts and the humanities. Such an interplay between disciplines in the Indian academia is fundamental to script India's role as a 21st-century leader in technological and scientific innovation.
Taking a cue from the evolution of the global research and development (R&D) culture and the exigency of advancing India's footprint therein, the new National Educational Policy (NEP) proposes structural changes for enabling robust research institutions. The NEP's focus on collaborative research and interdisciplinary activities is intended to germinate India's rise in the global innovation landscape. This shift in policy comes in tandem with efforts to diversify the ambit of technical institutions in the country, exemplified, among others, by the establishment of medical schools in IITs and centres of excellence in areas such as AI, energy, nanoscience and so on. This expansion acknowledges the value that may be derived by integrating multiple streams under an institutional umbrella and the imperative to translate blue sky research into applied ventures. For individual research groups, a cross-disciplinary outlook also enables benefits ranging from the ability to tap into a larger diversity of thematic funding opportunities to a greater opportunity for high-impact publications due to unanticipated novelties blooming through diverse strands of expertise.
---
Also Read: Indian think tanks are growing in big numbers under Modi. But impact, influence questionable
---
Teaching vs Research
The realisation of multidisciplinary academia finds expression across a range of policy initiatives today, but there exist avenues for dismantling arbitrary boundaries even further. A key question is the apparent dilemma of integrating the components of teaching and research. While the implicit prioritisation of undergraduate education has begun to recently change, the expectation of professors to excel in both teaching and research duties has remained. This creates a need for recruiting academic staff who have a mastery over substantial elements of the undergraduate curricula of individual departments, besides expertise in particular areas of basic and applied research.
This creates two prominent issues. First, there is a dearth of high-calibre research professionals in India in several fields of strategic interest. Additionally, there is the question of placing faculty for interdisciplinary initiatives, where the focus of research might span multiple 'departments', and the backgrounds of potential faculty may not match undergraduate teaching requirements in most of them.
One may therefore ask whether it is time for Indian academia to move beyond the expectation of delivering coursework from early-career academics and encourage research groups where teaching loads are minimal in the interest of boosting research output. A corollary of these issues is the challenge that cross-domain experts face in meeting pre-set eligibility criteria in several calls for recruitment and funding that seek a primary degree in particular subjects. At the risk of courting controversy, I want to state that it is important to acknowledge that imparting knowledge and creating knowledge may not always be two sides of the same coin. Individuals might have a marked preference for one of the two. Therefore, a key step going forward may be to consider the development of a research professoriate that is not encumbered by course administration responsibilities.
Today, policy frameworks are shaping up to significantly boost indigenous innovation capacities. It is time to accelerate the transition even further with bolder steps towards a cross-functional ecosystem. The early steps of building centres that aggregated elements from the sciences and engineering in the nineties were as liberating for the Indian ecosystem as the first upright steps of our hominid ancestors aeons ago, and it is now a fitting moment to herald a Cambrian explosion of cross-disciplinarity in the interest of a resilient evolution of the Indian technology R&D narrative.
Dr Arijit Patra is an engineer-turned healthcare professional, having graduated as a Mechanical and Aerospace Engineer from IIT Kharagpur and following up with a Doctor of Philosophy in Artificial Intelligence for medical imaging from the University of Oxford where he studied as a Rhodes Scholar. He is a scientist in the pharmaceutical industry. Views are personal.
(Edited by Srinjoy Dey)