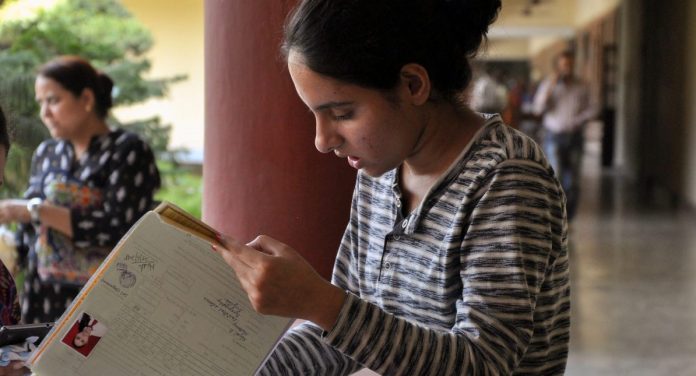 Text Size:
When I look at the current fate of teachers in India, it saddens me.

Having spent the early years of my life in a small town in Madhya Pradesh, my school education was from a humble private school in the town, the best my parents could put me into. I cannot be more thankful because it truly made me value teachers.
My teachers would take a personal interest in my studies, take extra classes for me, even visit me at home if I had trouble understanding a topic. I touched the feet of my teachers. I was taught about the 'Guru-shishya parampara', where a student establishes a greater bond with a teacher and reveres him/her as a guru or a mentor. There is a difference between being a teacher and being a guru, a concept probably alien to those living in cities or those who link anything traditionally Indian to being a 'Sanghi' or Right-wing.
Whatever I have become is because of my teachers who supported me, especially one who believed in me more than even I did. Living in a small town and being the daughter of a doctor and granddaughter of a scientist, my fate was destined. But I never wanted to be a doctor, so my mother asked me what I wanted to do. I want to become a journalist, I said. People warned me that journalists don't get paid enough and have to struggle a lot. I assured them I will manage.
---
Also read: Five reasons why Teachers' Day should be abolished
---
I discussed the idea with my teacher, Rakesh Dewaskar, my guru and a father figure to me. He told me to go ahead. "You are capable of anything that you want to do, you are my brightest student," he said. And here I am writing this piece, working as a journalist for eight years now. 
Coincidentally, my birthday also falls on the same day as Teachers' Day and that somehow made me more of a teacher's pet in school. And as fate would have it, that connection with my teachers still continues as I now write on education. I meet and interact with a lot of teachers as a part of my job and I feel there is a lot to learn from each one of them. As journalists, we are always struggling to make most people talk to us, but that is not the case when you are talking to teachers. They will always talk to you as if you are a student, explain things in the easiest possible manner, repeat themselves if they are not clear, give the best of advice and, for some reason, want you to be a student all over again.
I remember the time I would frequently visit Jawaharlal Nehru University when the sedition incident was unfolding. One of the teachers told me, "You have been coming to the university every day for the last three months now, it almost feels like you are a student here." I told her I was a journalist. "There is no age to start studying again, why don't you enrol yourself in a master's programme here," the teacher said and two others agreed. They always talk like that, they want people to grow, flourish and do their best. I might sound like a fangirl when I say this, but it is the truth. Teachers are somehow my most favourite people because they are selfless, nurturing and humble. This comes with the profession, I guess.
---
Also read: Teachers' Day: Professors who teach to question are the first ones to go
---
So, when I look at the fate of teachers today, it saddens me. Teachers in this country are undervalued, both at the higher education and the school education levels. Teachers in colleges are protesting on the streets, fighting for wages, permanent positions, and their right to respect. Is this what a community that gives so much to the society deserves in return?
Read Global Pulse for a sampler of the big international stories, and why they matter.