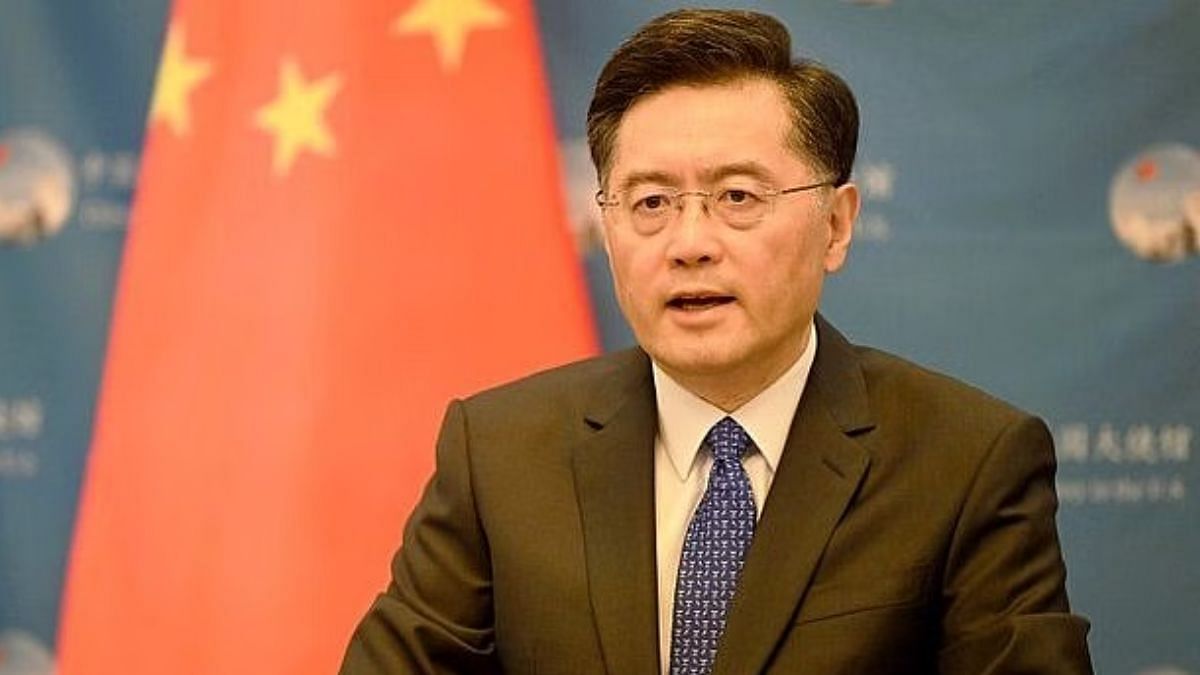 China's new foreign minister, Qin Gang, made an unusual call to his Afghan counterpart, Taliban leader Amir Khan Muttaqi, on 21 January. Qin urged Muttaqi to ensure the safety of Chinese nationals in Afghanistan following the devastating attack on a Kabul hotel last year.
"China attaches great importance to the safety of Chinese personnel, institutions, and projects in Afghanistan. It is hoped that the Afghan side will take strong measures to ensure the safety of Chinese personnel and institutions in Afghanistan," said the Chinese foreign ministry's readout of the call.
The Islamic State-Khorasan Province had claimed the 12 December 2022 attack which injured five Chinese nationals.
The story of one of these victims—a girl named Xiaoyun who suffered multiple fractures after a tragic fall from the hotel's eighth floor balcony—was heavily reported by Chinese State media. Chinese Ambassador to Afghanistan Wang Yu and his staff had donated blood to Xiaoyun and other injured.
But what is luring Chinese nationals to Kabul? It's the precious unexploited minerals.
---
Also read: China's uncertain politics will force foreign firms to seek alternate production hubs
---
Interest in Kabul's mineral wealth
When the US withdrew from Afghanistan in 2020, Beijing sharpened its pencil to draw out areas that were rich in mineral deposits. However, one resource on top of China's mind is Afghan lithium, which, according to some estimates, rivals the world's largest reserves in Bolivia.
China's ambition to become the next global hub of electric vehicles (EVs) and other equipment industries is betting on the lithium boom. This has pushed the Chinese State and private enterprises to gawk at Afghanistan's lithium reserves like most Western players.
And the quest to secure lithium, even with illegal means, is just getting started. Chinese business groups are pouring into Afghanistan to map out business opportunities. And Beijing feels the burden of ensuring their safety in a country torn by decades of violence.
Recently, Taliban authorities arrested two Chinese nationals illegally transporting 'precious stones' out of the country. The Chinese citizens, reportedly working with Afghan collaborators, were allegedly transporting rocks containing up to 30 per cent lithium. These precious stones were extracted from Nuristan and Kunar.
While the Taliban hasn't allowed for the extraction of minerals from Afghanistan, growing economic difficulties are forcing it to finally open doors for China-owned companies.
Xinjiang Central Asia Petroleum and Gas Company (CAPEIC) recently signed a contract with Afghanistan's acting minister of mines and petroleum, Sheikh Shahabuddin Delawar, to extract oil from a 4,500 km area extending from the northern Sar-e Pul, Jawzjan, and Faryab provinces. The $540 million oil deal will likely be followed up with attempts by other Chinese enterprises to sign agreements with the Taliban for natural resource extraction.
Besides lithium, Afghanistan has extensive reserves of chromite, nephrite, coal, lead, zinc, copper and iron, and even precious metals such as gold, uranium and mercury. But the promise of mineral wealth in Afghanistan is nothing new, and dates back to the British-imperialist era in Kabul.
---
Also read: India's G20 presidency hot topic in Chinese media. But Beijing won't discuss LAC at the summit
---
A 'stable, inclusive' govt in Kabul
Beyond its interest in Kabul's natural resources, Beijing also wants a more 'stable' Taliban administration.
"China supports the Afghan interim government in building a broad and inclusive political structure, implementing moderate and prudent domestic and foreign policies, combating all forms of terrorism, and maintaining friendly exchanges with other countries, especially neighbouring countries," said Qin during the call with Muttaqi.
The mention of an 'inclusive' political structure may not necessarily mean that Beijing wants greater political participation of minorities and women. Still, the issue of women's education has worried many in China.
The hashtag 'Let Afghan girls go to school' was recently trending on Weibo, with over 9.9 million people viewing it.
Beijing is still pushing for a 'broad and inclusive political structure', but the Taliban faction running Afghanistan now is unlikely to deliver the change and stability China wants.
---
Also read: Taiwan learnt to deal with China's cyberattacks. India can take tips
---
China's plan for Afghanistan
China's Belt and Road Initiative (BRI) may have grown fickle as Beijing's domestic economy goes through the doldrums. But the securitisation of BRI is just getting started and will be the next critical phase of its development – especially in Afghanistan.
When President Xi Jinping recently inspected the guards stationed at the Khunjerab gate post, his message to the People's Liberation Army (PLA) troops was not only to secure China's national border but also to protect the country's economic interests, which increasingly look Westward.
Besides the failure to bring political stability to Kabul, Beijing has also failed to achieve its target of ending the presence of Uyghur militant groups in Afghanistan, as the Taliban hasn't handed them back. Taliban claims to have acted against Uyghur extremist groups on its soil, but there is no concrete evidence.
Beijing can continue to claim it doesn't 'interfere' in the internal affairs of other countries, but the Chinese nationals rushing to Kabul and needing support will likely change the perception. Given the challenges in Afghanistan, we can safely assume that China will be embroiled in counter-terrorism operations in the country to protect its citizens. That's where Kabul and Beijing will find themselves at odds.
The author is a columnist and a freelance journalist. He was previously a China media journalist at the BBC World Service. He is currently a MOFA Taiwan Fellow based in Taipei and tweets @aadilbrar. Views are personal.
(Edited by Zoya Bhatti)