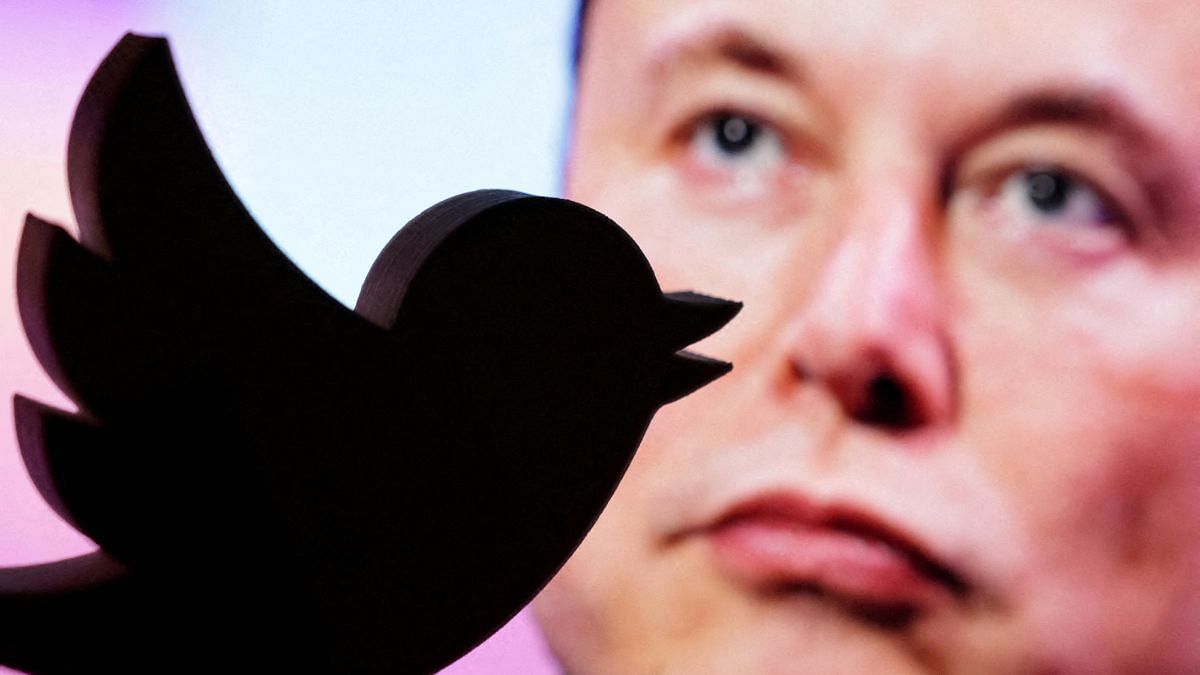 Is Elon Musk the new Donald Trump? It is a serious question. Just consider the parallels. The defining characteristic of Trump's presidency was that while he regularly did things that were mad/disgusting/boorish/foolish/offensive and illogical, all of us watched him with a certain horrified fascination. TV channels saw their ratings shoot up. On websites, Trump-related content became clickbait. And on social media, Trump was the subject of daily trends.
Now, consider what is happening with Musk. Until he bought Twitter, he was a hero to many in business but not that well known to the general public. We knew that he owned Tesla, a very cool car company, and that he liked rockets and satellites. We also knew that he was very rich—in fact, the world's richest, for a while.
So far, so good. Then he bought Twitter and turned it into an Elon Musk Show. And now we know.
Sink metaphor, bizarre schemes
There was, first of all, the I-will-I-won't game he played with Twitter before finally buying it. Then there was the massive price —$44 billion—he paid for it. Musk reckons himself that he paid twice what it was worth. Then, after he had arrived at Twitter headquarters carrying a sink, a metaphor for something or the other (though not apparently: "this company is going to sink" or "watch Twitter go down the drain"), his Big Idea was to sack nearly everyone. Senior executives were escorted from the building. According to The New York Times, Musk has sacked over half of Twitter's workforce. Many more have left. This came as a bit of a surprise because while Twitter has often been criticised, the fact that it was overstaffed was not a common criticism.
Next, he instituted a series of measures, some of which were so bizarre that they had to be reversed or overturned. He talked about allowing free speech on Twitter and re-instated Donald Trump's account. This went less well than expected because Trump refused to return to Twitter. Musk clearly had second thoughts about free speech because he began to suspend accounts of journalists who were critical of him, and of sites that tracked private planes.
Aware that he had overpaid for Twitter, he tried to raise revenues by selling Twitter's blue ticks. A blue tick against your name means that Twitter has verified your account. This is useful because people often set up accounts in the names of celebrities and post damaging or idiotic things. So, it helps to identify a public figure's real account.
But once Musk made the blue ticks available to everyone for $8 a month, this distinction collapsed. So-called 'verified' handles run by imposters got blue ticks (even 'Jesus Christ' appeared on Twitter with a verified account) and rude tweets went out from bogus accounts.
Musk had to abandon that scheme. Next, he fought with advertisers, including Apple, before backing down. Nevertheless, he has packed Twitter with so many ads that many users are unhappy. Musk also stopped paying rent on Twitter's offices. He falsely accused the company's former head of trust and safety of paedophilia.
---
Also read: The Twitter Files 2.0 — how teams 'blacklisted users, stopped tweets from trending'
---
Parallels with Trump
Inevitably Musk has become a joke figure, the target of sneers on late night TV shows where he is mocked as a megalomaniac. Many of the jokes about him could have been written about Trump. When Musk himself has made live appearances (as on stand-up comedian David Chappelle's show), he has been booed.
In recent weeks, Musk has done two unusual things, one very Trumpian and the other, just weird. Like Trump, he has gone on and on about liberal conspiracies and portrayed himself as a man who will save Twitter from Leftists. Unlike Trump, however, he gladly allowed his future to be tested in a poll and said he will abide by the result.
Musk asked Twitter users if he should step down as CEO. When a majority said yes, he was uncharacteristically silent (critics said he was shocked by the unexpected results) before finally agreeing that he would give up the job when he finds someone who was crazy enough to take it. It remains to be seen whether he will keep his word. Or whether, like Trump, he will rubbish the poll and urge his supporters to 'stop the steal'.
Like Trump, Musk seems to have no interest in doing the things that his job requires him to do: fixing Twitter. He seems to admit shadow banning exists but nothing has changed. The use of the platform for spreading hatred continues. The number of followers and how they are calculated remains a mystery.
And here's the final Trump parallel. Despite everything he did while he was in office, Trump still remains a figure to reckon with in US politics. He has a shot at getting the Republican nomination again and could even — who knows — become President again.
People who have watched Musk closely over the years say that it might be a mistake to underestimate him. When he turned Tesla into a behemoth, he pulled some of the same stunts there: firing people, making employees work crazy hours, claiming that bankruptcy was imminent unless they went 'hardcore,' picking fights, antagonising regulators, and behaving like a megalomaniac. It is strategy, they say, not hubris.
Perhaps. But as of now, the madness threatens to engulf both Twitter, which is in a state of chaos, and Tesla, whose shares have dropped precipitously since Musk's Twitter adventure began.
It is possible that a new CEO would stabilise Twitter. But even before Musk took over, the platform was already on a downward spiral. Musk's antics may have accelerated that decline.
For all of us who use and often enjoy Twitter, this is bad news.
It may be too early to be sure about what Musk is really up to. But like Trump, he will keep us enthralled: expect more crazy episodes of the Elon Musk Show every week!
(Edited by Ratan Priya)