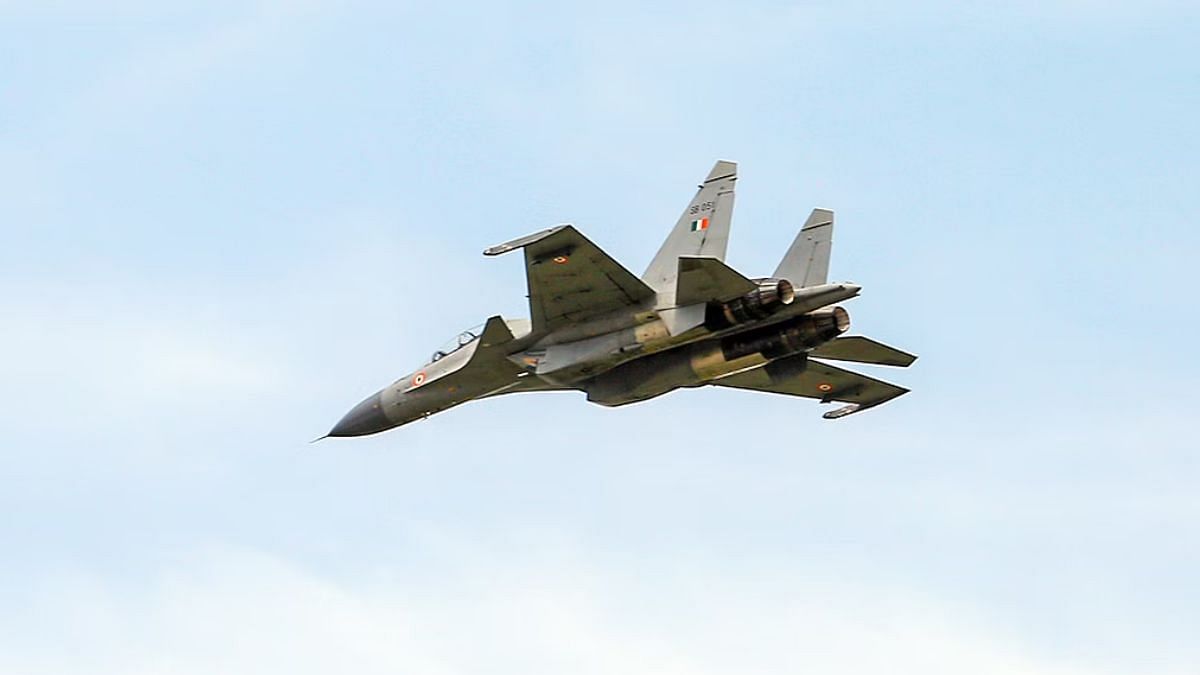 Recently, there have been some attempts to draw public attention to the so-called thorny issues that are causing inordinate delay in implementing the government's directions in creating joint structures of the three Services within the military.  It may be inappropriate to offer unsolicited advice to the Chief of Defence Staff but possibly, counselling seems to be a more readily available option. Many believe that a strong push is necessary to achieve the end state of formation of Theatre Commands and assume that jointness will follow. Despite some criticism, modernisation of the military is progressing smoothly, where inductions have surpassed any of the previous records.
We need better understanding of the issues and complexity and not lobby for a cause. Our aim is to have a professional military that is lean, mean and strong. Militarily, our forces are in good hands that are being led firmly by leaderships with long years of experience and professionalism.  The three defence chiefs are experts in their domain.  They are carefully selected to lead their respective forces in peace and in war, and they are doing a magnificent job. CDS' functions merges with the secretarial work of Ministry of Defence—that of managing budgets, acquisition, and personnel policy, intelligence and cyber among other management functions. If the CDS has to get into managing warfighting of the entire military apparatus, that will certainly be an over-load.
---
Also read: Why setting up integrated theatre commands should not be rushed — former service chiefs explain
---
Demonstration of will and skill
We need to look at ourselves from within to draw greater efficiency and to be cost-effective.  Our Army is among the world's finest and the best for high altitude warfare.  Our forces freely exercise with the best and modern counterparts in the world—US, Europe, SE Asia, and Israel, gathering valuable knowledge and experience. We are not a push over.  We don't have to run our fingers over the history books on what the US or Europe did 70 or a 100 years ago or worry after reading about their military revolts or clap in awe over the Goldwater-Nichols Act.  We have our own history and compulsions.  We are not a global power; we simply want to defend our national sovereignty and territorial integrity.  It has become a fad for some to blindly imitate the US, which has been a global power for decades and whose military is 'expeditionary' in its design.  We have 'Defence Forces,' whose objective is to defend our peninsula and its national interests, but the military also loves the goodies that appear in magazines and dream about ruling over mountains, plains, the sky above and water below. We must not forget that we are still a developing nation with a sizable population in poverty.
Indian Army has learnt from the wars it has fought since Independence.  The Balakot air strike is the most unique example of professionalism demonstrated, some details of which may be still protected. Our Air Force was able to mount a swift operation in utter secrecy in the dead of the night, operating from multiple bases from deep inside our own territory that congregated in space and time, and it flew across the border to the target with a sizable force level and returned without a scratch. Multiple forces from different bases and Commands participated in the mission that was overseen by the Chief of Air Staff himself. It is a bit difficult to imagine such swift operations to be planned and executed in secrecy from the office of CDS with a Component Commander advising him and planning and executing the mission even if it was forked out to a Joint Command.  The credit must also go to the government that understood the capabilities of the Air Force and trusted the professionals to do their job. A demonstration of will and skill would certainly deter an enemy. Any thoughts about reducing the Chiefs to training and upkeep of the forces will be a gross underutilisation of skills and experience.
---
Also read: Indian Air Force to set up weapon systems branch
---
Indivisible Air Force, integrated command 
The pith of the matter is that in the Air Force, as a norm, centralised command, distributed control and decentralised execution are the essential operational elements and they are employed when required under direct command by the CAS. Some controlling function would be given out to the Commands. One of the main reasons for such an approach is the shortage' of Combat Squadrons with the Air Force. Also, modern fighter-jets have multirole and swing-role capability (ability to switch role while in air).  Locking them down to one Integrated Command would be a gross underutilisation.  The IAF never had the luxury of having enough to distribute its 'kitty' to all the operational Commands. Strictly speaking, the IAF is indivisible as it stands today.
When we look closely at the existing proposal of the navy-managed Southern Integrated Command, we see that all existing naval operational assets are taken out from other naval commands and brought under the command and control of the Southern Integrated Command C-in-C, which in-turn would deploy these elements as required in the east or west or south.  Thus, it comes out clear that naval operational assets are to remain 'Indivisible'.  To qualify for the label of 'Integrated Command,' a brigade of the Army and a combat squadron from the Air Force will be transferred to the Southern Integrated Command.  When the balloon goes up in the northern borders, the Southern Integrated Command would not be of much help and would be reduced to patrolling the IOR.
If the principle of the Naval Integrated Command structure is acceptable, where all combat elements of the navy would remain 'indivisible', what is the big fuss when the Air Force indicated the inadvisability of splitting its operational assets to various Integrated commands/Theatres?  All air elements and assets in the Indian Air Force are 'indivisible' in numbers of each category, expertise or skill that are available.  A process to divide them would be regrettable. Our focus is diverting from the essentials.
---
Also read: Need organisation structure best suited to Indian conditions, IAF on theatre commands
---
Russia-Ukraine war induced rush
Jointness among the armed forces is a convergence of spirit and mind to achieve greater efficiency, which the government desires. The three Services must develop an approach of military management and warfighting in a cohesive manner, with a concern for each other.  Currently, logistics management system, communication, concepts of operations and relation thinking are different in all the three Services. If there are any commonalities then the three Services are unaware of them.
We need to integrate these to achieve jointness. Russia-Ukraine war should not become an excuse to rush through formation of Theatre Commands.
The process of formation of Integrated command strikes at the top where the existing command structures would be done away with.  Our country is quite hardy and has withstood many storms and upheavals. Our military would learn to manage and still stay at the top.  I hope that the CDS is not going to bring more changes that may shake up the foundation.
It is said that the Air Force has never won a war but ignoring it will be to a nation's peril.  One missile of the capability of Brahmos can sink a capital ship from hundreds of miles away.  The Indian military Services are not at war with each other but still Goldwater-Nicholas seems to haunt some strategists.
The author is former chief of Indian Air Force. Views are personal. 
(Edited by Ratan Priya)