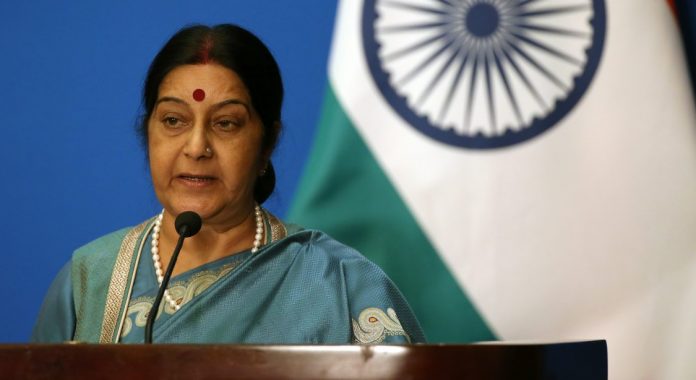 Text Size:
It must be stated that the IIT value system doesn't stand for this sort of behaviour, be it on any medium.
The recent trolling of external affairs minister Sushma Swaraj is a sad manifestation of the low level of discourse in social media. What's more disturbing is how such vitriolic trolling is justified as freedom of expression.
The troll in this case is a Mukesh Gupta whose Twitter handle claims that he is a B.Tech from the Indian Institute of Technology Delhi. If the description on the handle is indeed true then it is a slap in the face for all the values that IITs have stood for.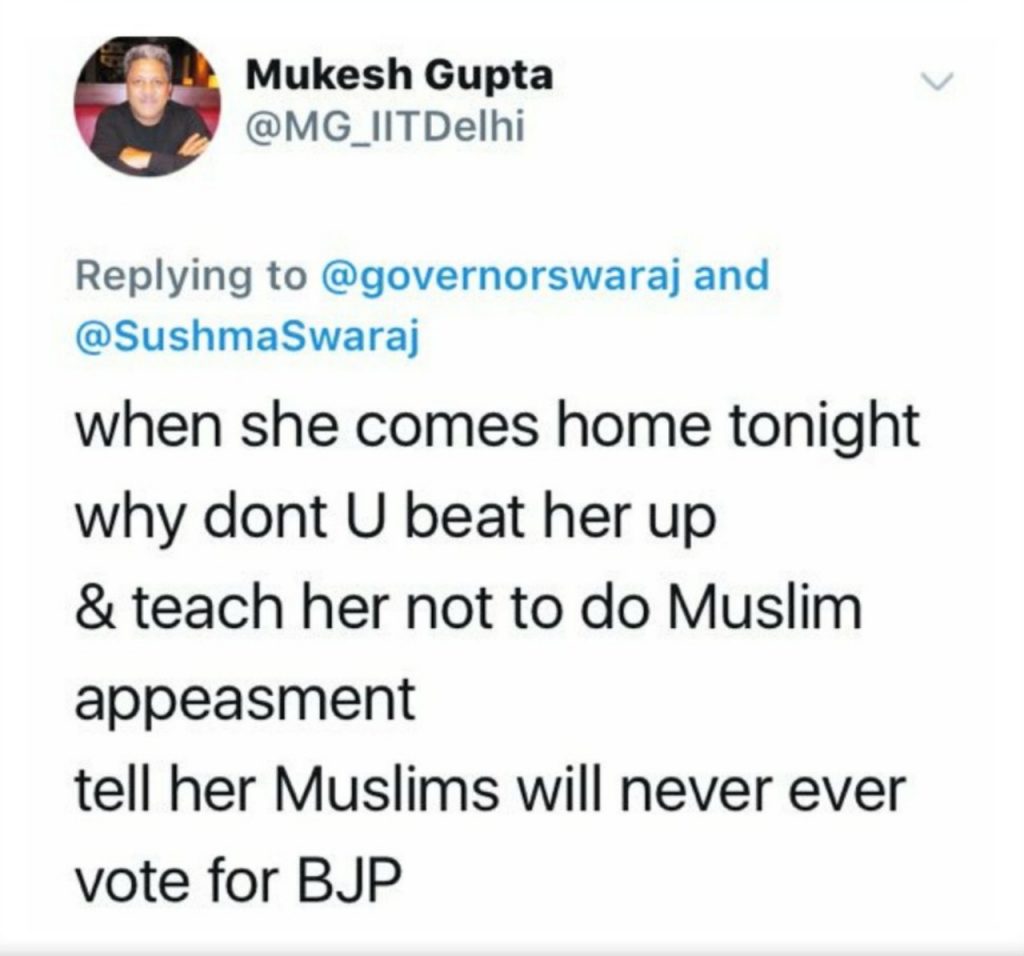 The IITs, till now, represented a fiercely competitive and academic ecosystem, and have created a niche for themselves.
Students from diverse economic and cultural backgrounds come to the IITs, with some later making it to institutions like the Massachusetts Institute of Technology (MIT) for their doctoral or post-doctoral research.
These exceptionally brilliant students have managed to build a brand name for the IITs through sheer hard work. And, that is why IITians are counted among the top names in global intelligentsia.
Mukesh Gupta's one tweet now threatens to tarnish the brand image of the IITs – something that has taken years to build.
It must be stated that the IIT value system doesn't stand for this sort of behaviour, be it on any medium. The IITs represent an inclusive space wherein diverse opinions and viewpoints can cohabit peacefully.
As a research fellow with the Humanities and Social Sciences Department of IIT Bombay and holding an ideological belief which is in minority here, I can tell you that I have never for a moment felt uncomfortable. Such is the nature of inclusiveness in this institute.
At an IIT, one can find people supporting the Rashtriya Swayamsevak Sangh (RSS) or the Left parties or the Aam Aadmi Party (AAP). What you will not find here is an acrimonious and abusive discourse between students to prove their point. The quality of discussion is academic and fact-driven.
The atmosphere in an IIT is not just about imbibing knowledge but also about imbibing etiquettes and ethics to convey the same knowledge to anyone else.
In the Swaraj case, for instance, it is absolutely within the rights of a citizen to question the actions of a minister. Gupta, however, chose to question Swaraj in a manner which is not reflective of an educated person, much less an IITian.
I sincerely hope that Gupta is just faking that he is an IITian. If that is not the case, it is a matter of collective shame for the IIT community and calls for serious introspection.
Raghav Pandey is a Research Fellow with the Department of Humanities and Social Sciences, IIT Bombay, Mumbai. He can be reached at raghav10089@gmail.com, Twitter: @raghavwrong
Get the PrintEssential to make sense of the day's key developments