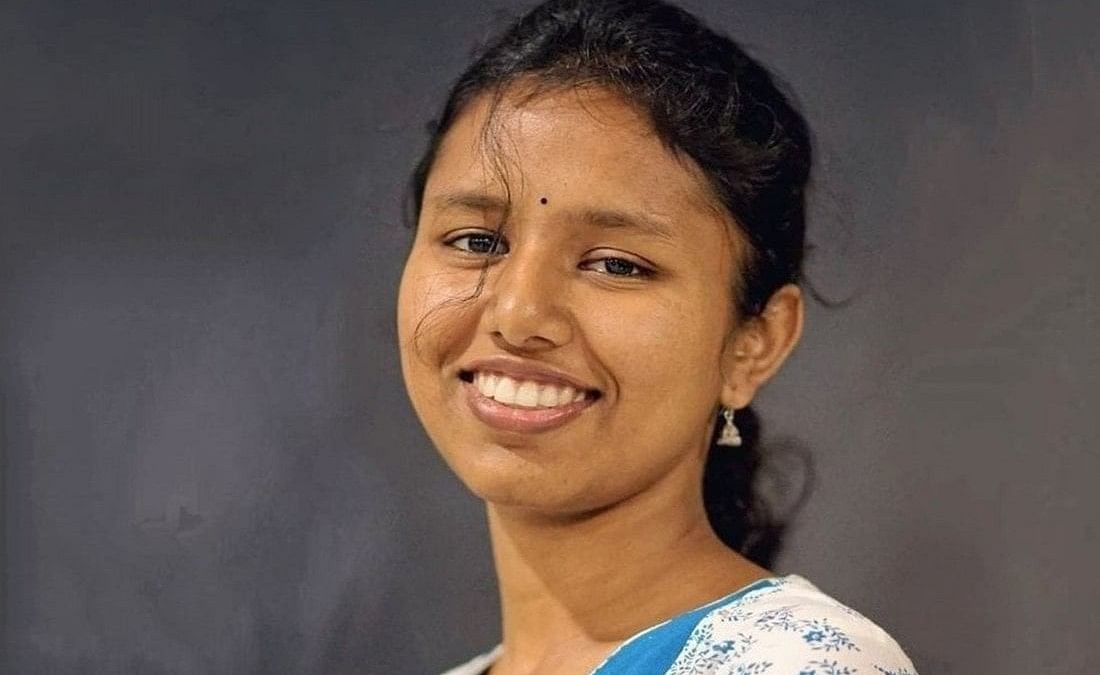 New Delhi: A team of scientists led by Assam researcher Barnali Das and her supervisor Poonam Chandra has discovered eight 'exotic' radio stars that are hotter than the Sun and have unusually strong magnetic fields.
Das and her team at the Pune-based National Centre For Radio Astrophysics (NCRA) had used the upgraded Giant Metrewave Radio Telescope (uGMRT) to discover the eight stars that belong to a rare category called 'Main-sequence Radio Pulse' emitters or MRPs.
Their research will be published in The Astrophysical Journal.
The first MRP was spotted in 2000. The NCRA team has said that they had discovered three such stars in the past using the GMRT. Of the total 15 MRPs known so far, 11 have been discovered by the NCRA team alone.
Das, who hails from Assam's Bajali district, told News18, "Our research aim was to find stars much hotter than the sun. These stars look blue. They are of more than ten thousand kelvin heat. Some of them have strong magnetic fields and they can react in a certain way in a specific atmosphere. The first MRP was discovered in 2000 and after that there was a notion that these stars are hard to spot."
This Nagaland duo converts plastic waste to fuel in eco-friendly way
Kelhousesi Rino, a mining engineer, and Mhiesilhouto Savino, who runs a steel fabrication unit, have built a mini pyrolysis plant in Nagaland that can convert plastic waste to fuel.
Pyrolysis is the thermal decomposition of materials at high temperatures to produce pyrolytic oil that can be later converted into fuel very similar to diesel or gasoline.
"Our main concern was how to dispose of or burn plastic waste without polluting the air. So we had to segregate plastic wastes from other garbage like paper and cloth rags, which emit less pollution when burnt," Rino told The Morung Express.
The local authorities have now decided to fund Rino and Savino's pet project. "If our project works, then other villages or small towns can also adopt the pyrolysis technique to achieve a more eco-friendly way of disposing plastic wastes," the duo has been quoted as saying.
---
Also read: A quiet 'Chipko movement' brewing in Assam to stop 6,000 Sal trees from felling
---
In a first, drone delivers medicines in Meghalaya
In what has been deemed as a first in the country, drones were used to deploy medicines at a remote primary health centre in Meghalaya's West Khasi Hills district.
Chief Minister Conrad Sangma took to Twitter to make the announcement.
Drone technology can change the future of healthcare. Today we launched a pilot of India's 1st Medicine Delivery via Hybrid e-VTOL drone in #Meghalaya from Nongstoin to Maweit PHC covering a distance of 25 Kms in less than 25 mins@narendramodi @mansukhmandviya @JM_Scindia pic.twitter.com/XbWPLAqGa5

— Conrad Sangma (@SangmaConrad) November 26, 2021
According to Sangma, the tech support was provided by a team from the Tech Eagle and Smart Village Movement initiatives in collaboration with the state health department. According to PTI, An e-VTOL (virtual take off and landing ) Drone AquilaX2 was used for the deliveries.
Arunachal Pradesh's Tawang gets its first cinema hall, run by all-women staff
Tawang district in Arunachal Pradesh got its first movie hall last week, and one that is run by an all-women staff. Tickets at the 80-seater hall have been priced at Rs 100.
The cineplex has been built by the Jadooz Media Solution at a cost of Rs 35 lakh.
Tawang is situated at an altitude of 3,048 metres and has a population of around 50,000. Lying around 16-km south of the Line of Actual Control with China, it is the furthest northeastern district of India.
---
Also read: Myanmar crisis forces kids in Mizoram village to climb a mountain for 'Indian' internet 
---