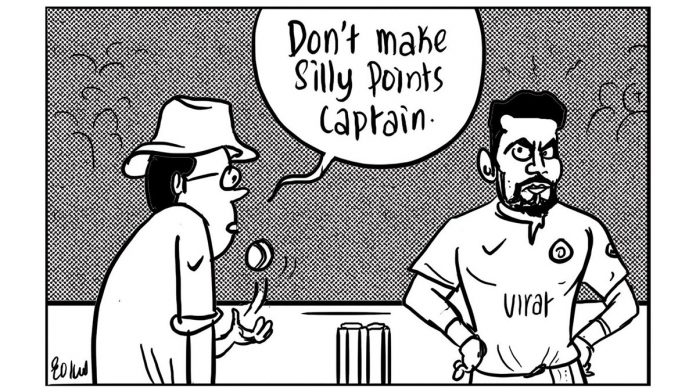 Text Size:
The best cartoons of the day, chosen by editors at ThePrint.
The selected cartoons appeared first in other publications, either in print or online, or on social media, and are credited appropriately.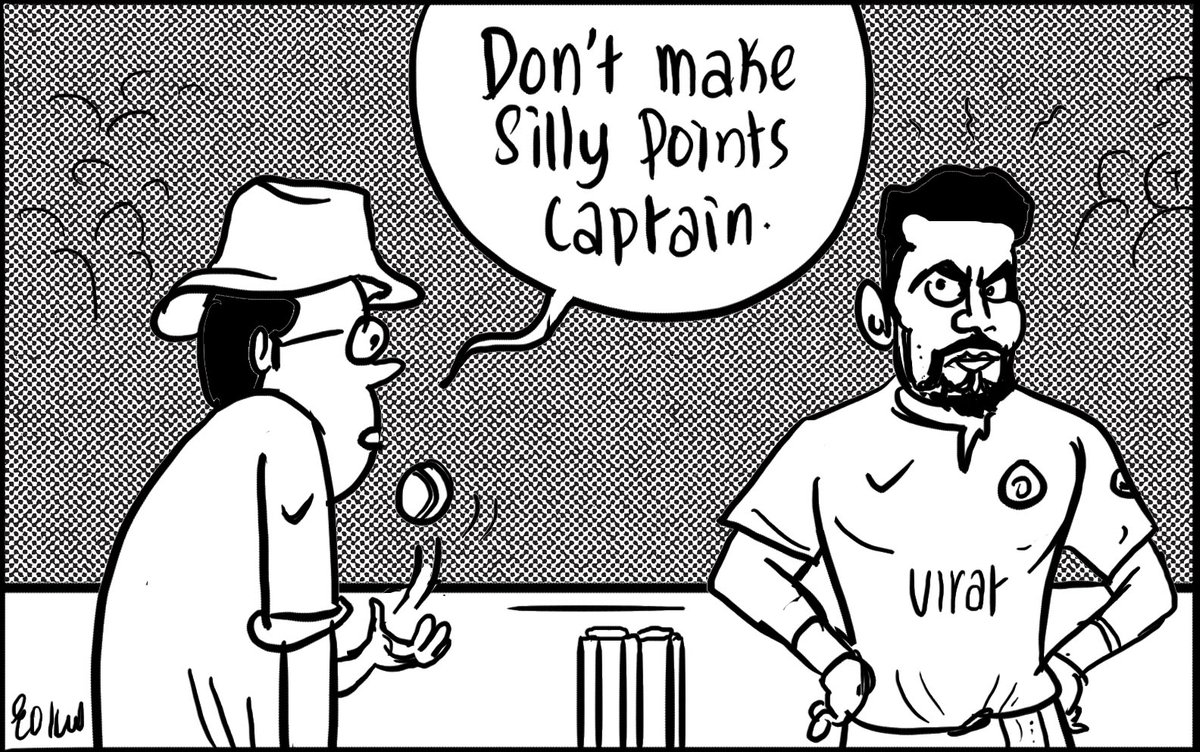 In The Asian Age, Gokul Gopalakrishnan makes a cricketing pun about India captain Virat Kohli, who asked a fan to leave the country because he said he likes foreign players more than Indians.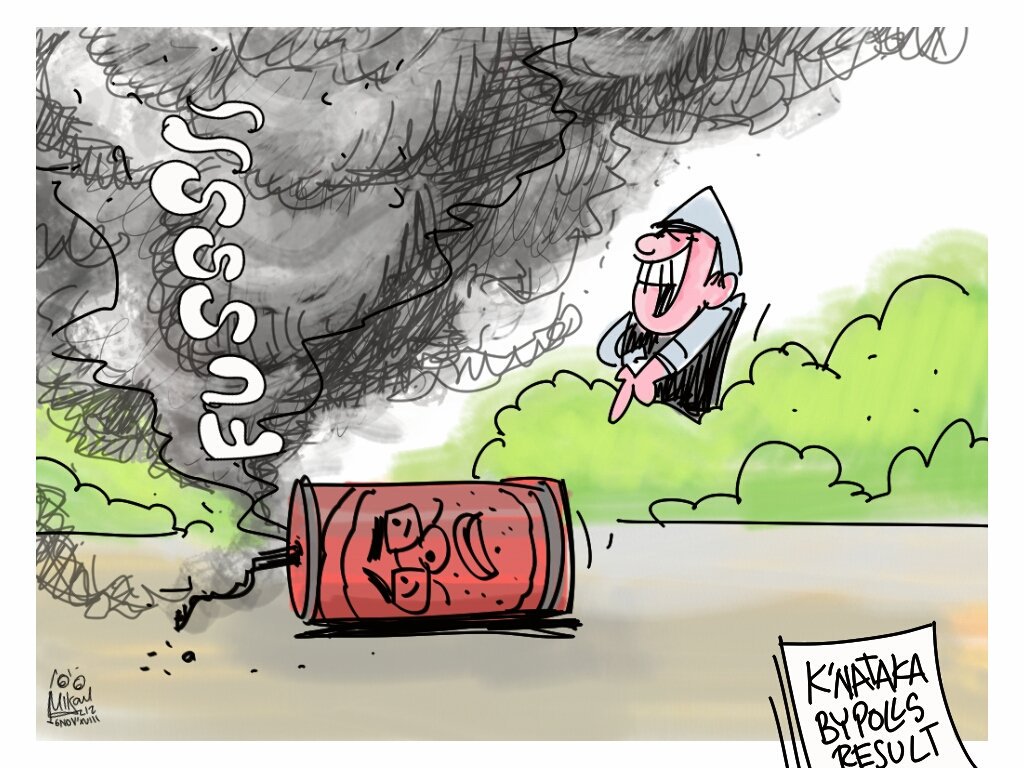 Mika Aziz depicts the sad state of the BJP after the Karnatala bypolls by comparing the party to a firecracker that has fizzled out. The BJP won just one of the five assembly seats that were up for grabs.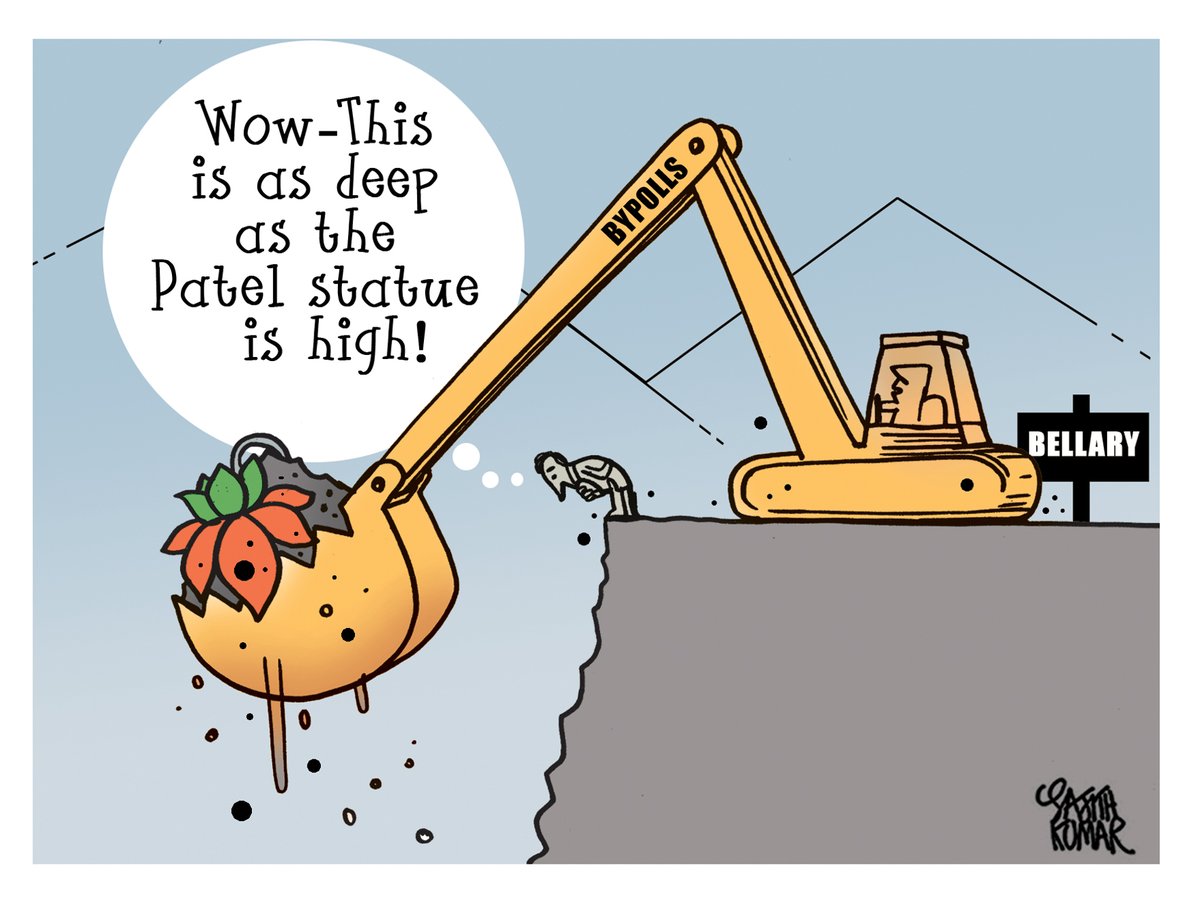 Sajith Kumar also comments on BJP's loss in the Karnataka bypolls, juxtaposing it with Sardar Vallabhbhai Patel's statue. The Congress party won by a huge margin in Bellary, where the BJP's mining baron Reddy brothers have enormous clout.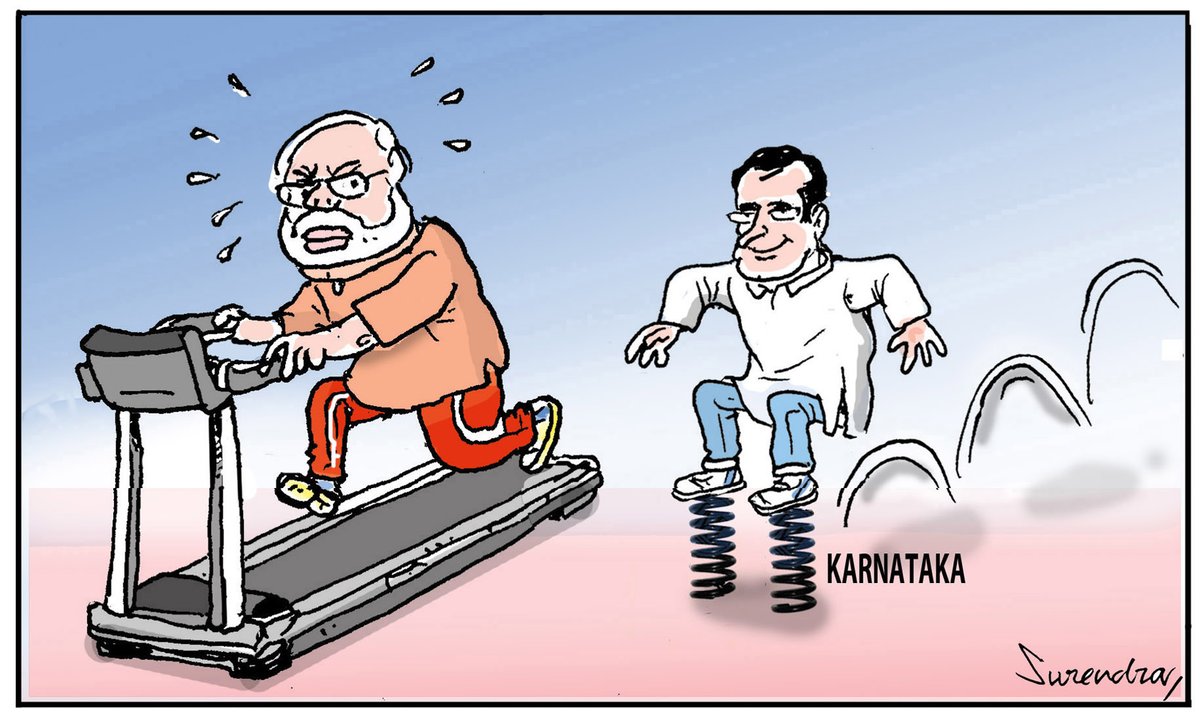 Surendra depicts Rahul Gandhi leapfrogging Narendra Modi in the Karnataka bypolls. Modi is seen running in the same spot, i.e. on a treadmill.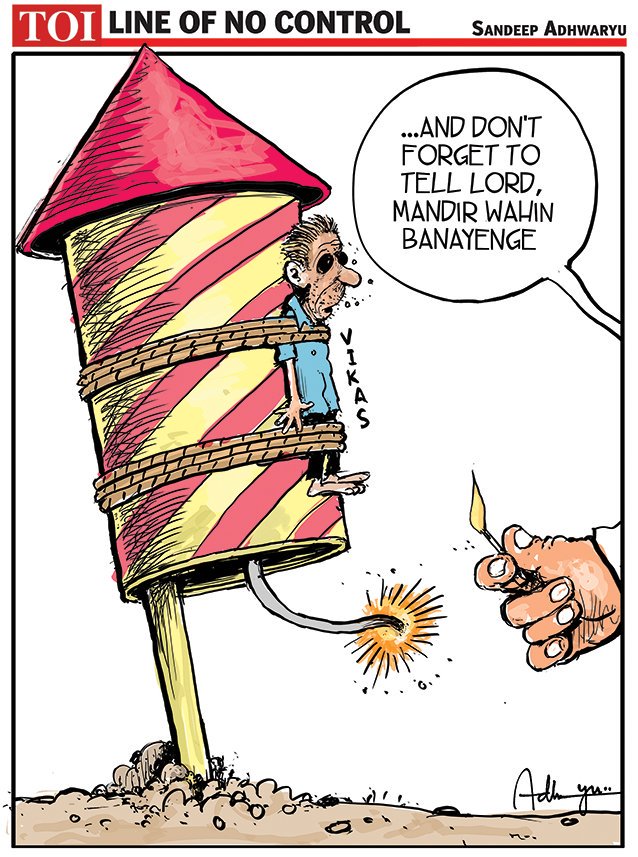 In The Times of India, Sandeep Adhwaryu depicts the powers-that-be bidding adieu to their former agenda, vikas (development) — by strapping it to a Diwali rocket and setting it alight — and switching to the BJP's old agenda, construction of the Ram temple in Ayodhya.
Separate fact from fiction, the real from the fake going viral on social media, on HoaXposed .