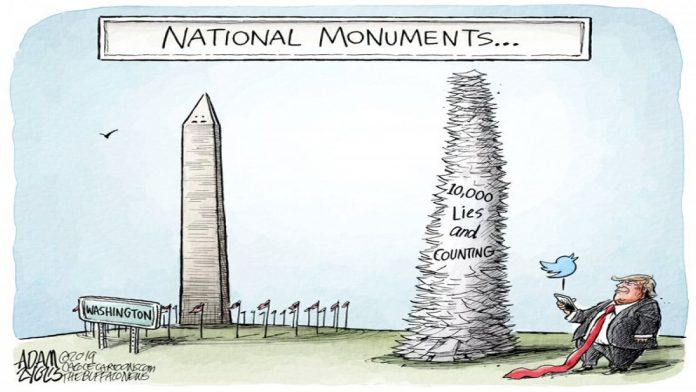 Text Size:
The selected cartoons appeared first in other publications, either in print or online, or on social media, and are credited appropriately.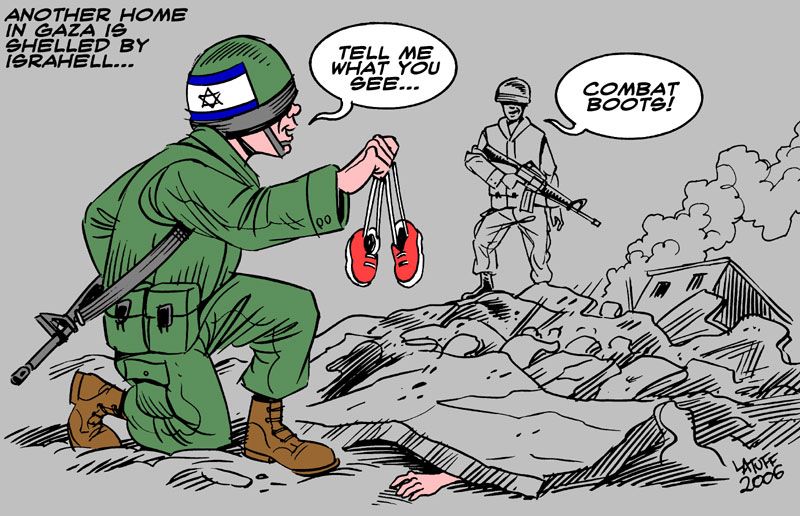 Carlos Latuff criticises Israel's bombardment and shelling of the Gaza strip, in which a 14-month-old baby was killed alongside her pregnant mother. Israel has denied killing the baby.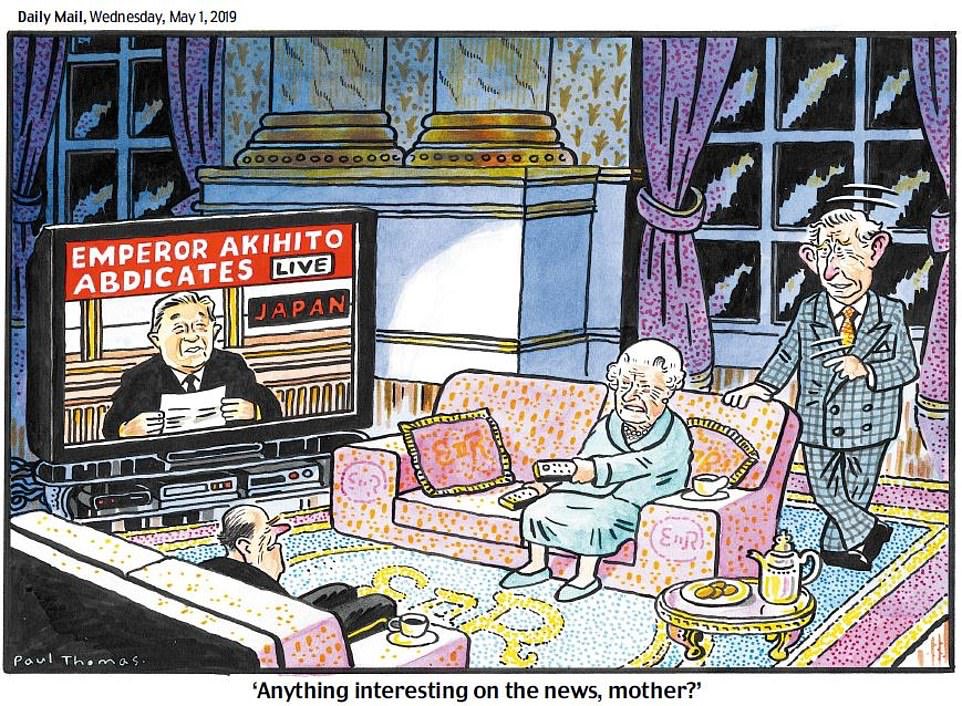 Paul Thomas depicts Queen Elizabeth II and her eldest son and heir Prince Charles watching the abdication of Japan's Emperor Akihito. The 85-year-old emperor abdicated due to age and declining health, and the 70-year-old Charles seems to be pointing that out to his 93-year-old mother.
Adam Zyglis mocks US President Donald Trump, depicting that his lies are now even taller than the Washington Monument. The Washington Post's fact-checking team on 29 April published a report that Trump has made more than 10,000 false or misleading claims while in office.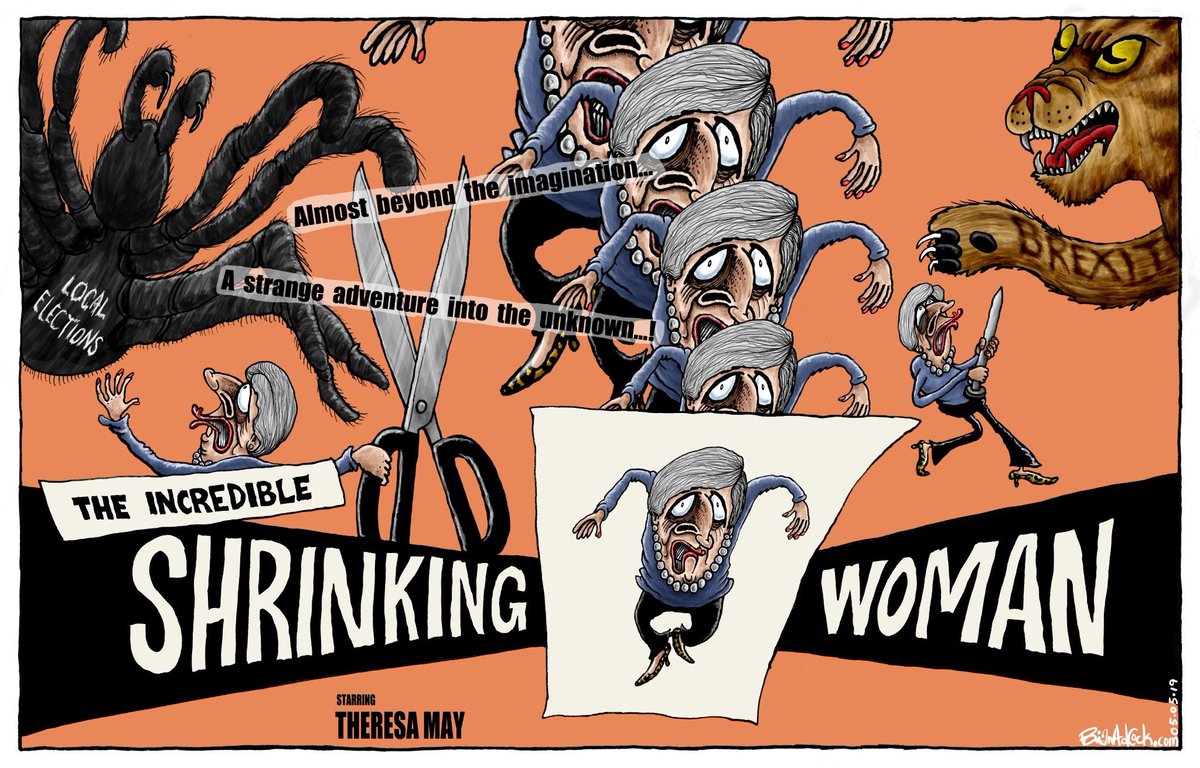 Brian Adcock takes a dig at British PM Theresa May, showing how her political image has shrunk following Brexit and local elections.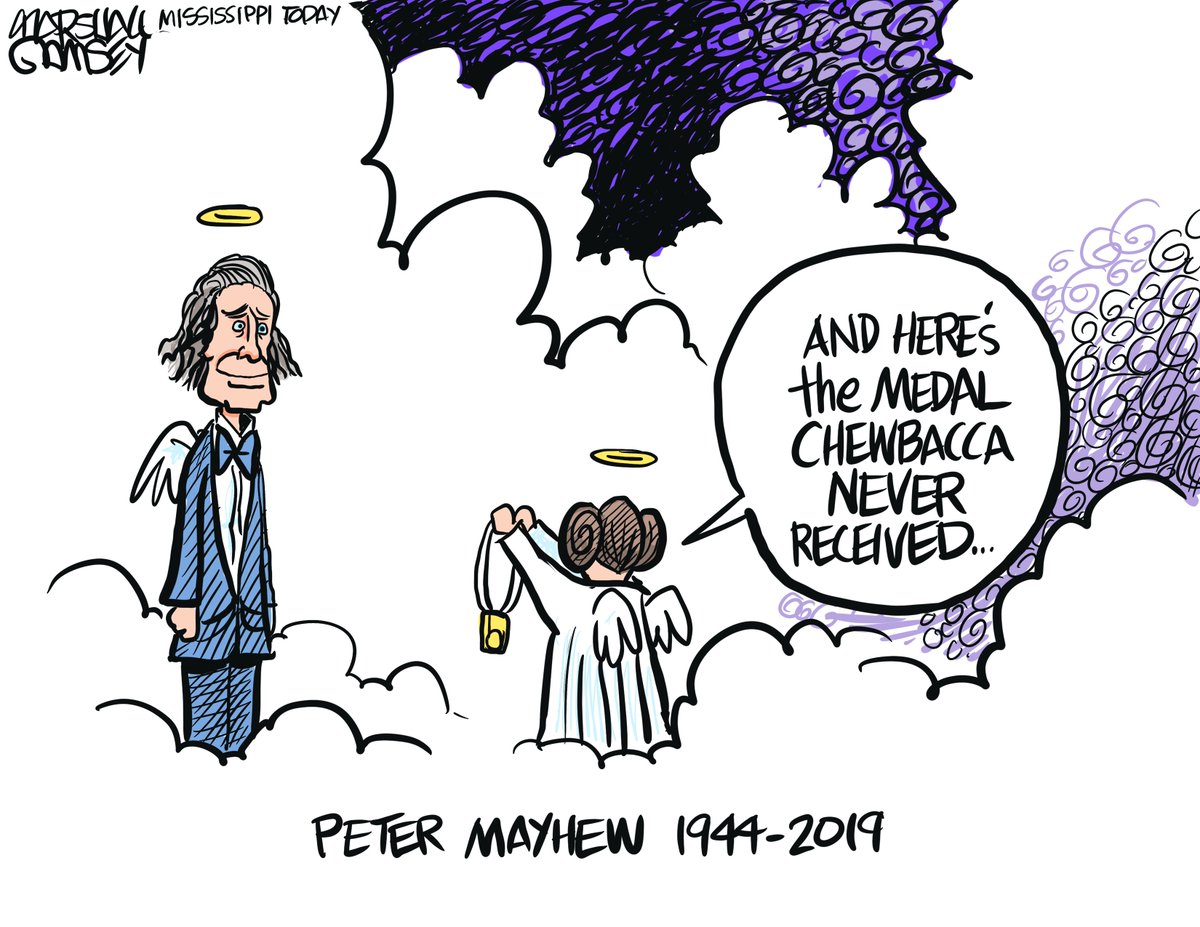 Marshall Ramsey pays tribute to actor Peter Mayhew, famous for playing Chewbacca in Star Wars. He depicts an angel presenting the 'Medal of Bravery' to Mayhew, which Chewbacca had not received on screen at the end of Episode IV: A New Hope, the first movie of the series.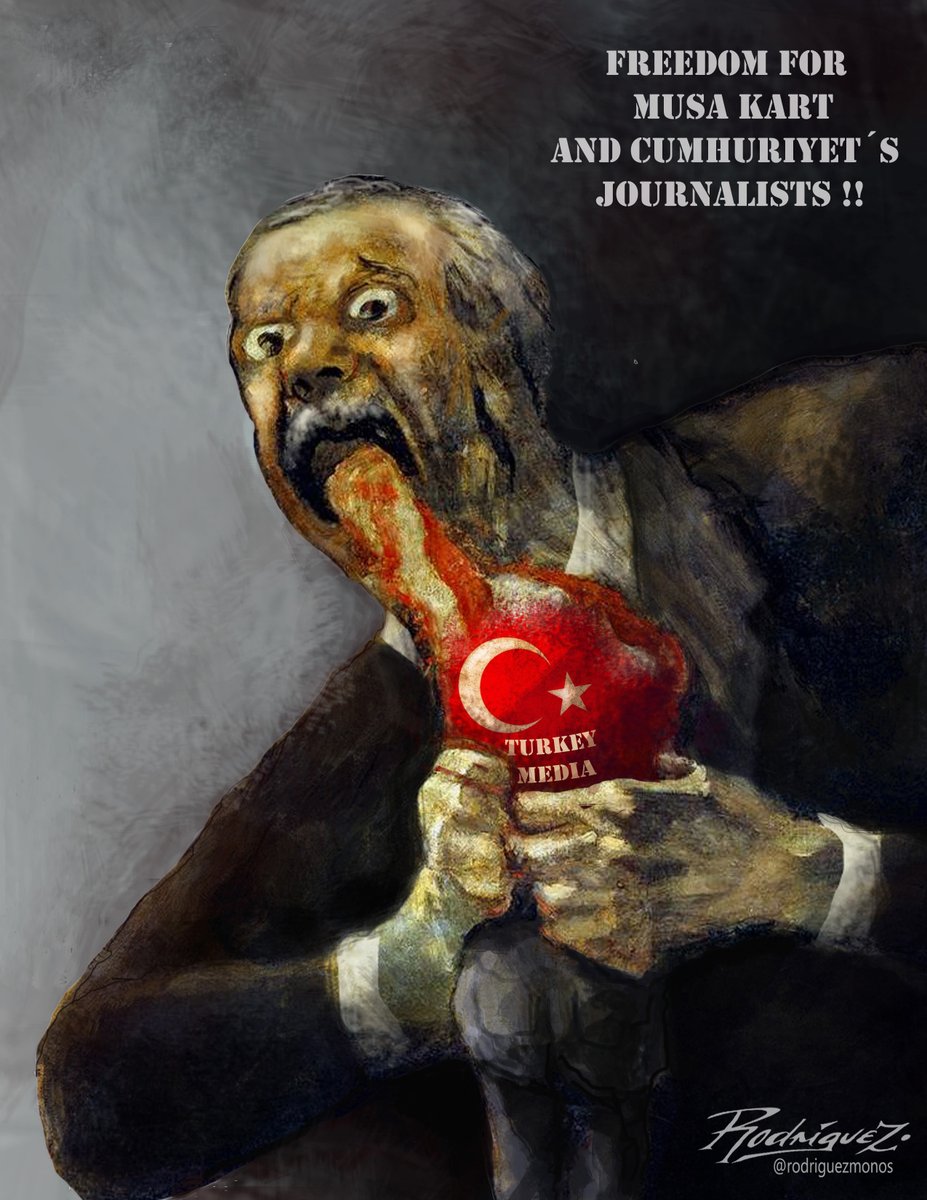 On the occasion of World Press Freedom Day on 3 May, Antonio Rodriguez urges the immediate release of Turkish cartoonist Musa Kart, who was jailed following the failed July 2016 coup against President Recep Tayyip Erdoğan.
Get the PrintEssential to make sense of the day's key developments