The selected cartoons appeared first in other publications, either in print or online, or on social media, and are credited appropriately.
In today's featured cartoon, Sajith Kumar alludes to the 2022 Indian Premier League (IPL) auction that concluded Sunday while commenting on youth unemployment in India, and how jobless young people are a target for political propaganda.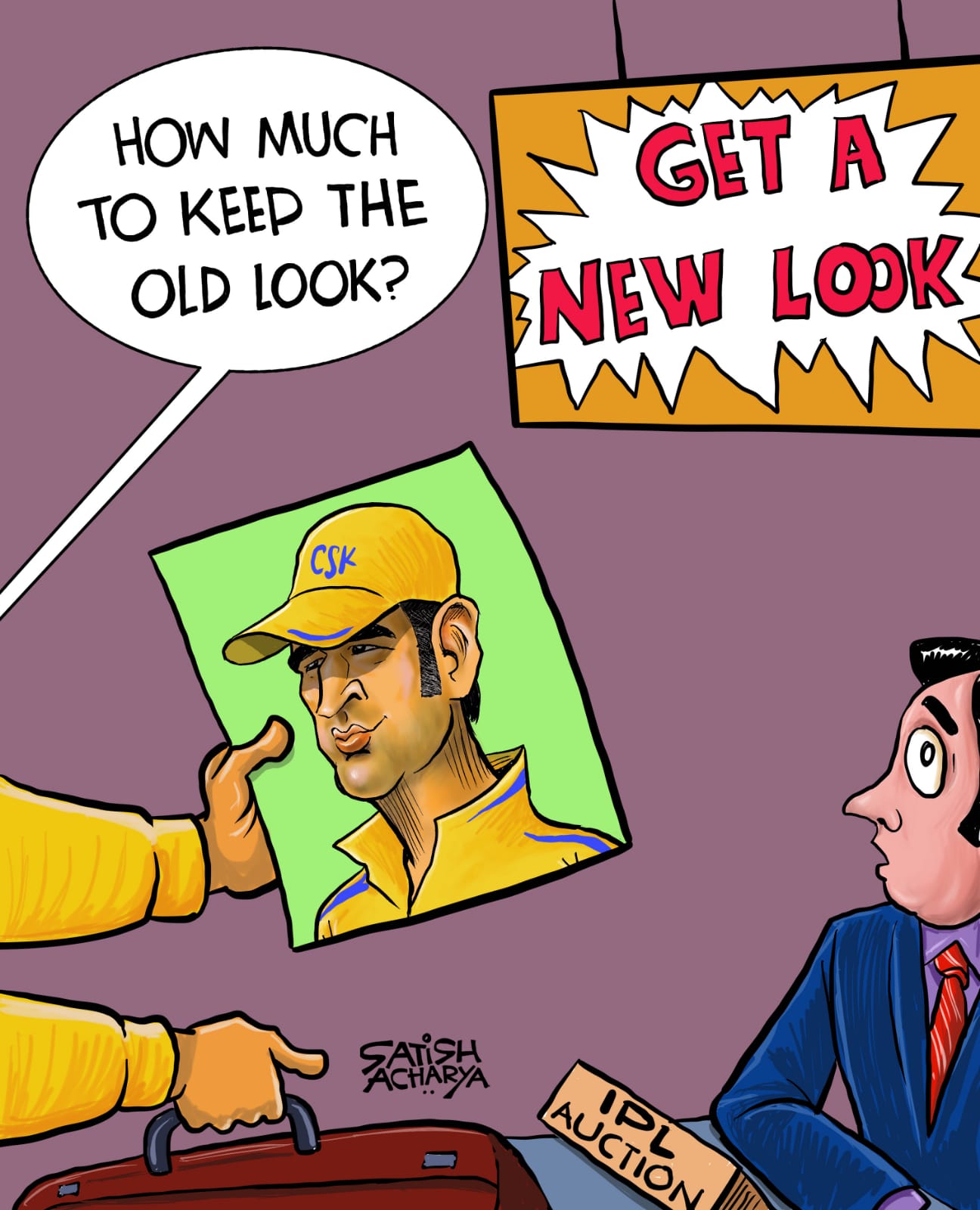 Satish Acharya comments on the bidding strategy of Chennai Super Kings (CSK) in this year's IPL auction, with the team management focussing on retaining players who have played for them previously as opposed to revamping the squad.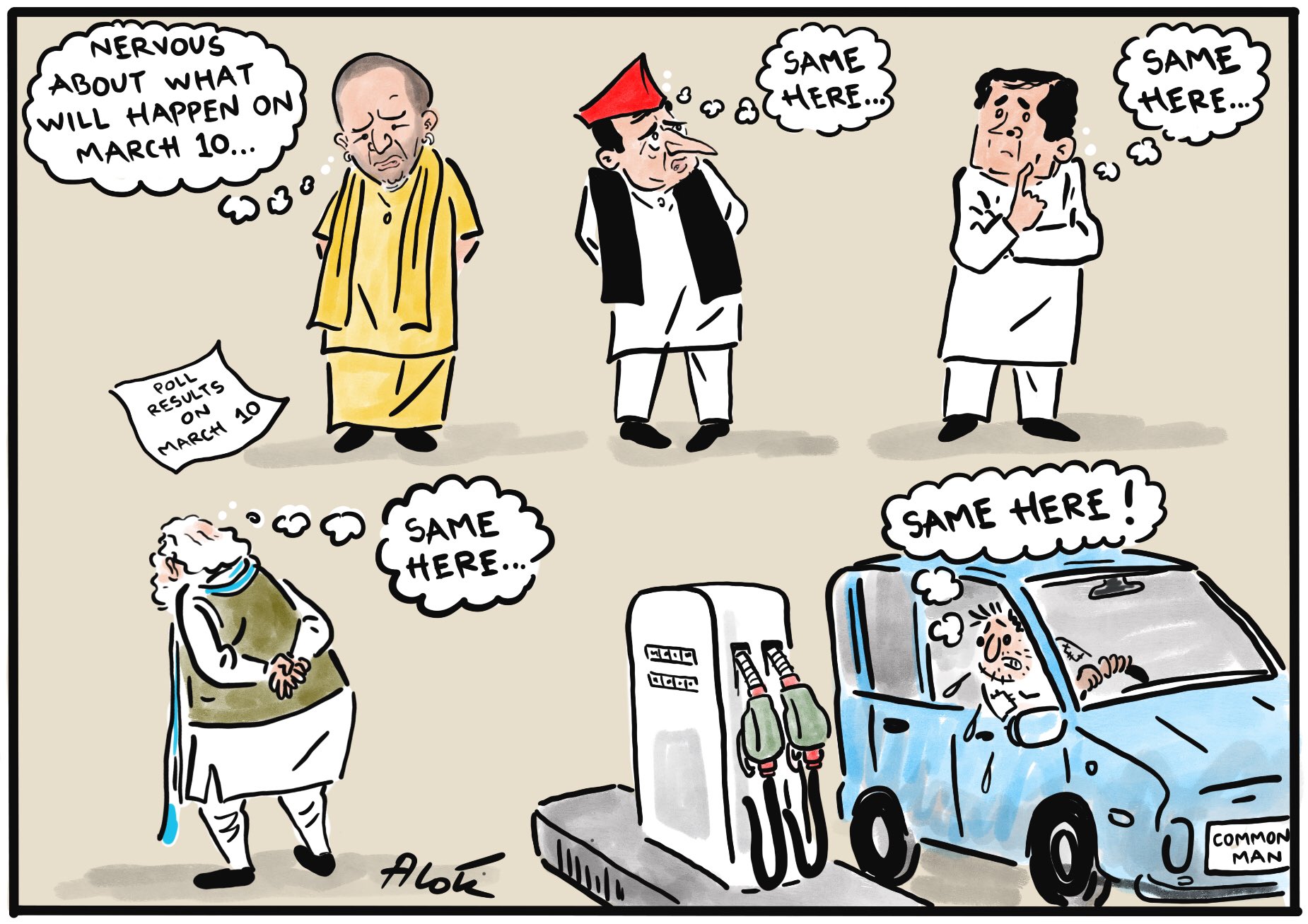 With assembly poll results in five states due on 10 March, Alok Nirantar wonders about the fate of fuel prices — which domestic companies have kept low during election season despite rising international oil prices.
With the new Parliament building under construction in Delhi, Manjul has a suggestion for its security arrangements as opposition parties accuse PM Narendra Modi of lying in Parliament.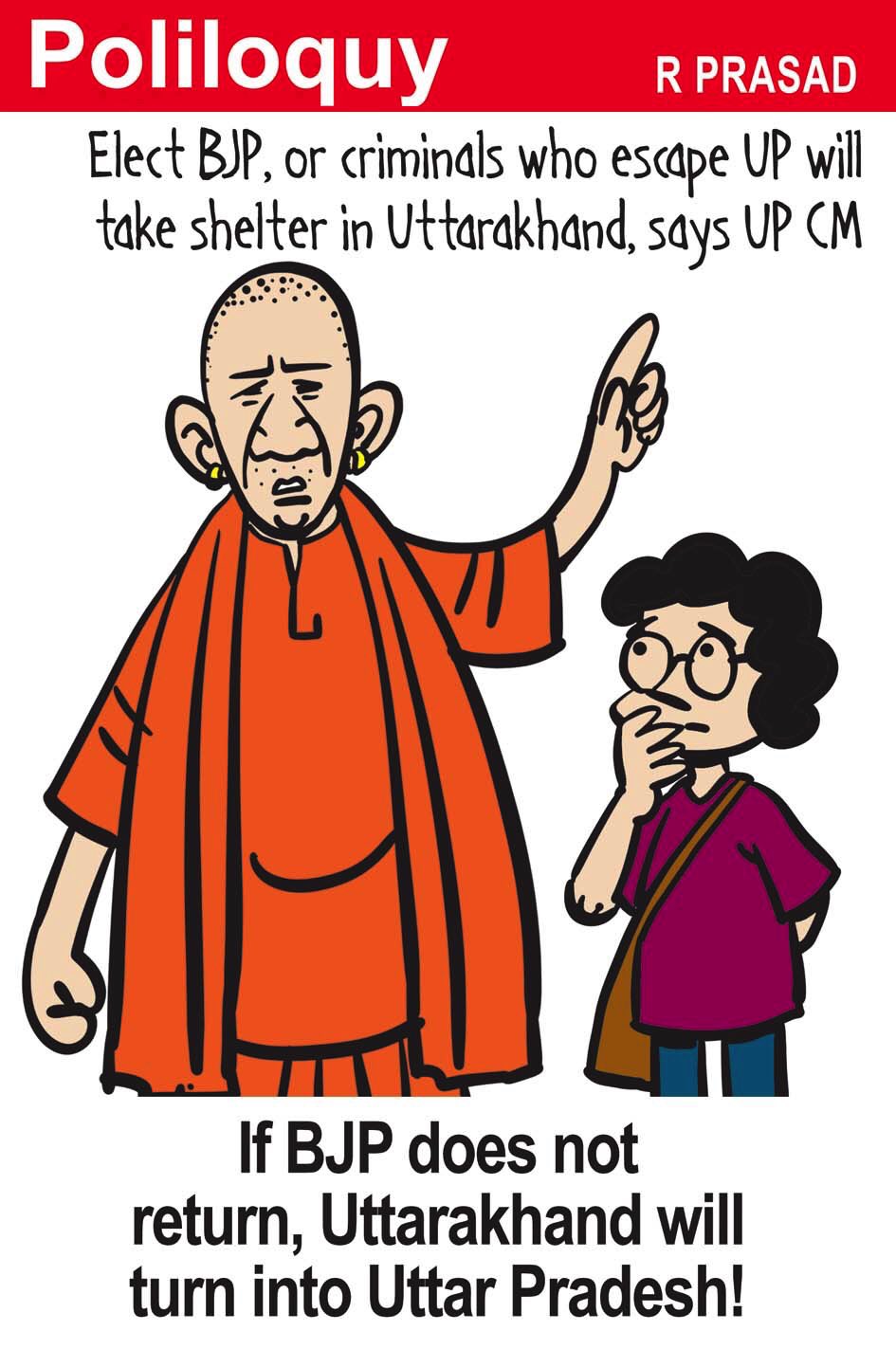 R. Prasad mixes two recent remarks by Uttar Pradesh Chief Minister Yogi Adityanath about the assembly polls to poke fun at him. Adityanath had claimed Saturday that if Uttarakhand elected a non-BJP government, criminals from UP would take shelter in the hill state. He had also said last week that UP could become "Kashmir, Kerala, or Bengal" if its voters "missed".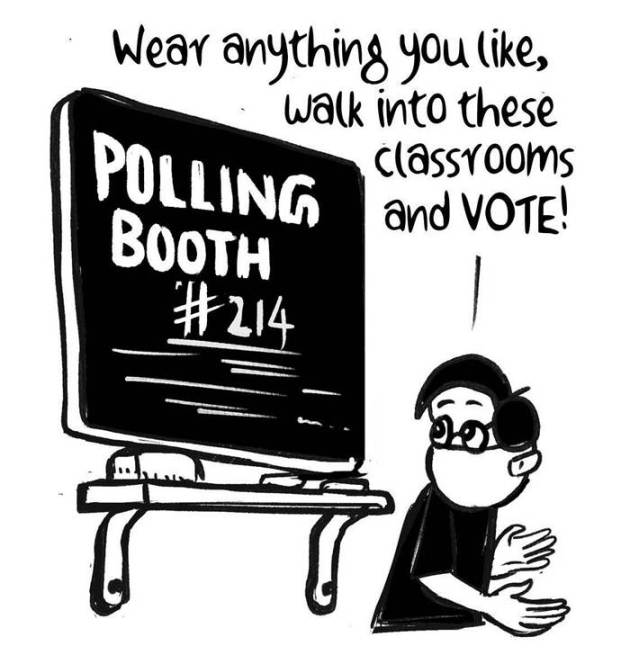 Amid the hijab row in Karnataka that has become a national issue, and as elections are held in five states, E.P. Unny urges citizens to vote no matter what.