The selected cartoons appeared first in other publications, either in print or online, or on social media, and are credited appropriately.
In today's featured cartoon, Sajith Kumar illustrates PM Narendra Modi pulling up BJP MPs, referring to his warning to either be disciplined and change themselves, or there could be changes.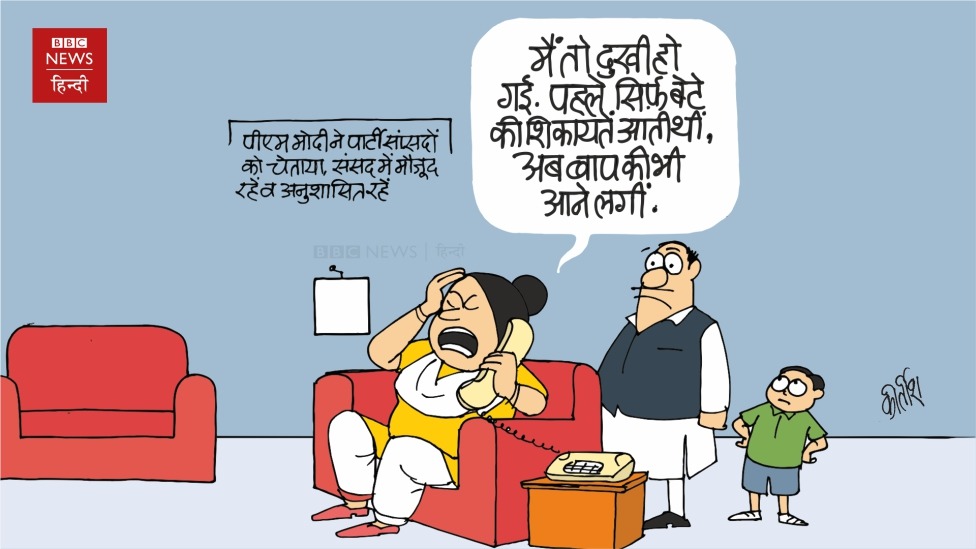 Kirtish Bhatt also refers to PM Modi's warning, showing a hypothetical minister's wife saying earlier she used to receive complaints about her son, but now is getting some about his father too.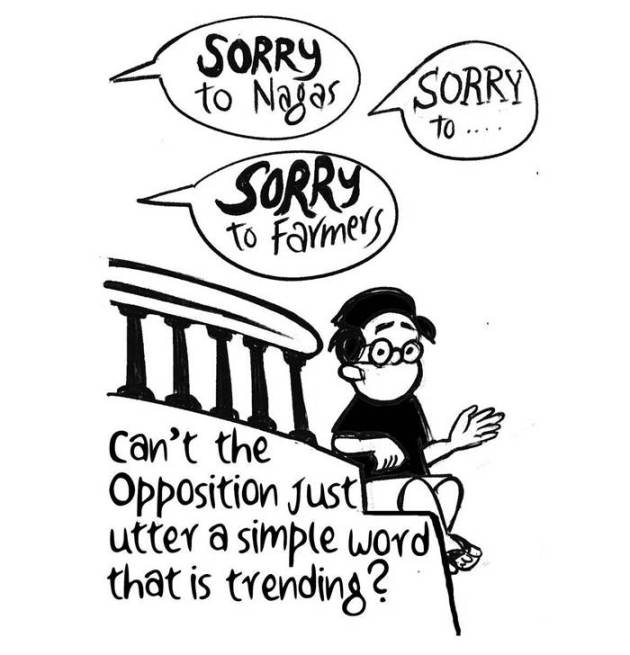 E.P. Unny refers to Union Home Minister Amit Shah's apology in Parliament after the civilian killings in Nagaland, and PM Narendra Modi's apology during the announcement to repeal the contentious farm laws, and uses them to ask questions of the Opposition.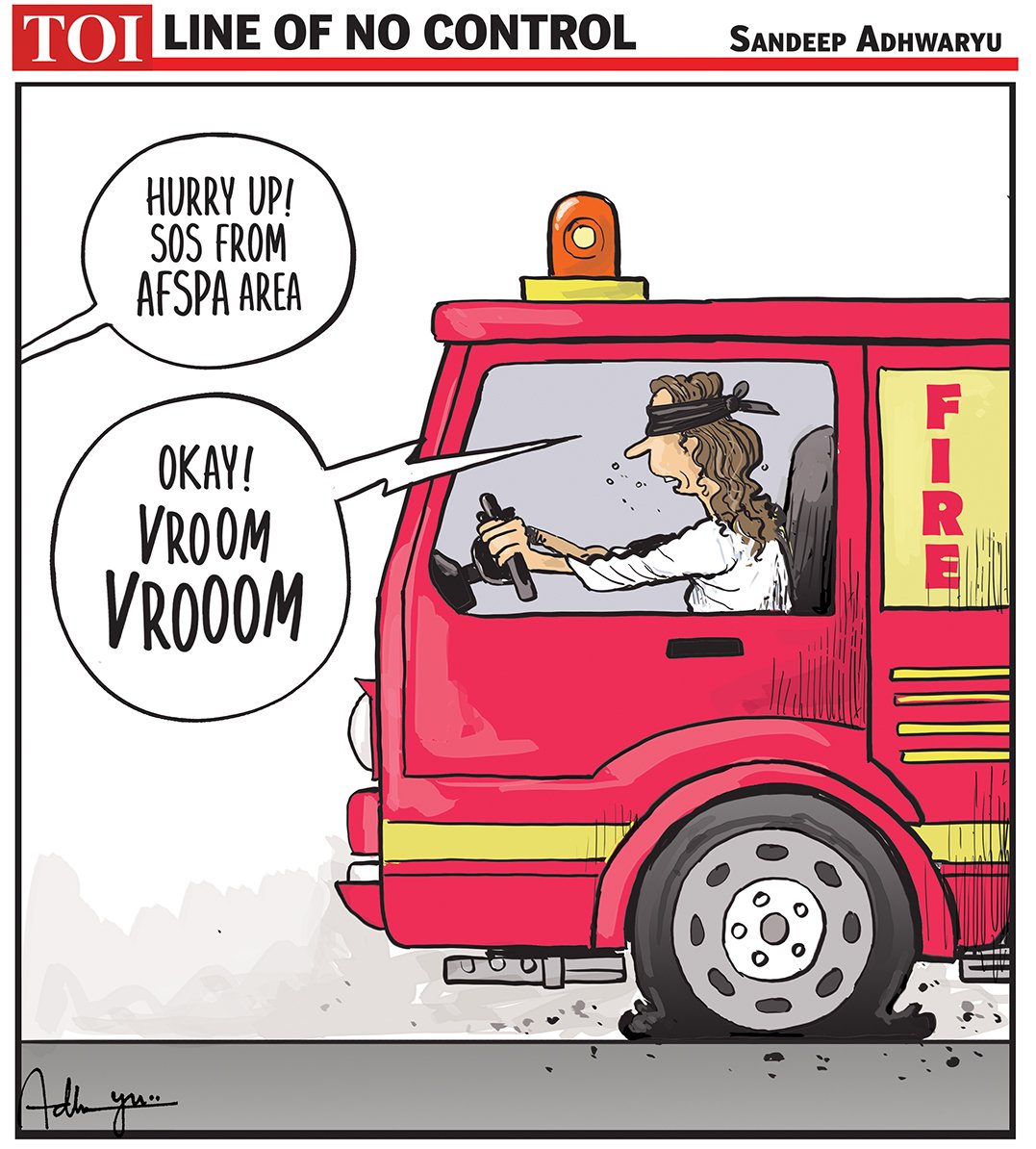 Sandeep Adhwaryu has this dark take on the civilian killings in Nagaland, as he shows the blindfolded 'Lady Justice' trying to get to areas under the AFSPA in a fire truck with a flat tyre.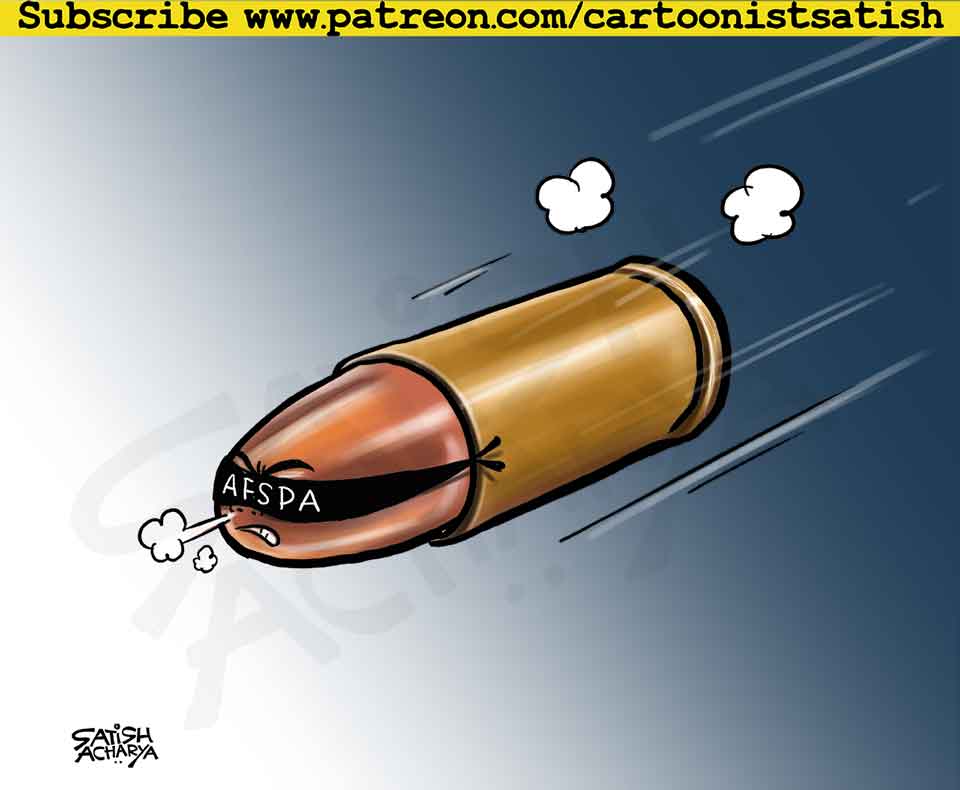 Satish Acharya also draws upon the AFSPA, demands for whose repeal have grown following the Nagaland killings.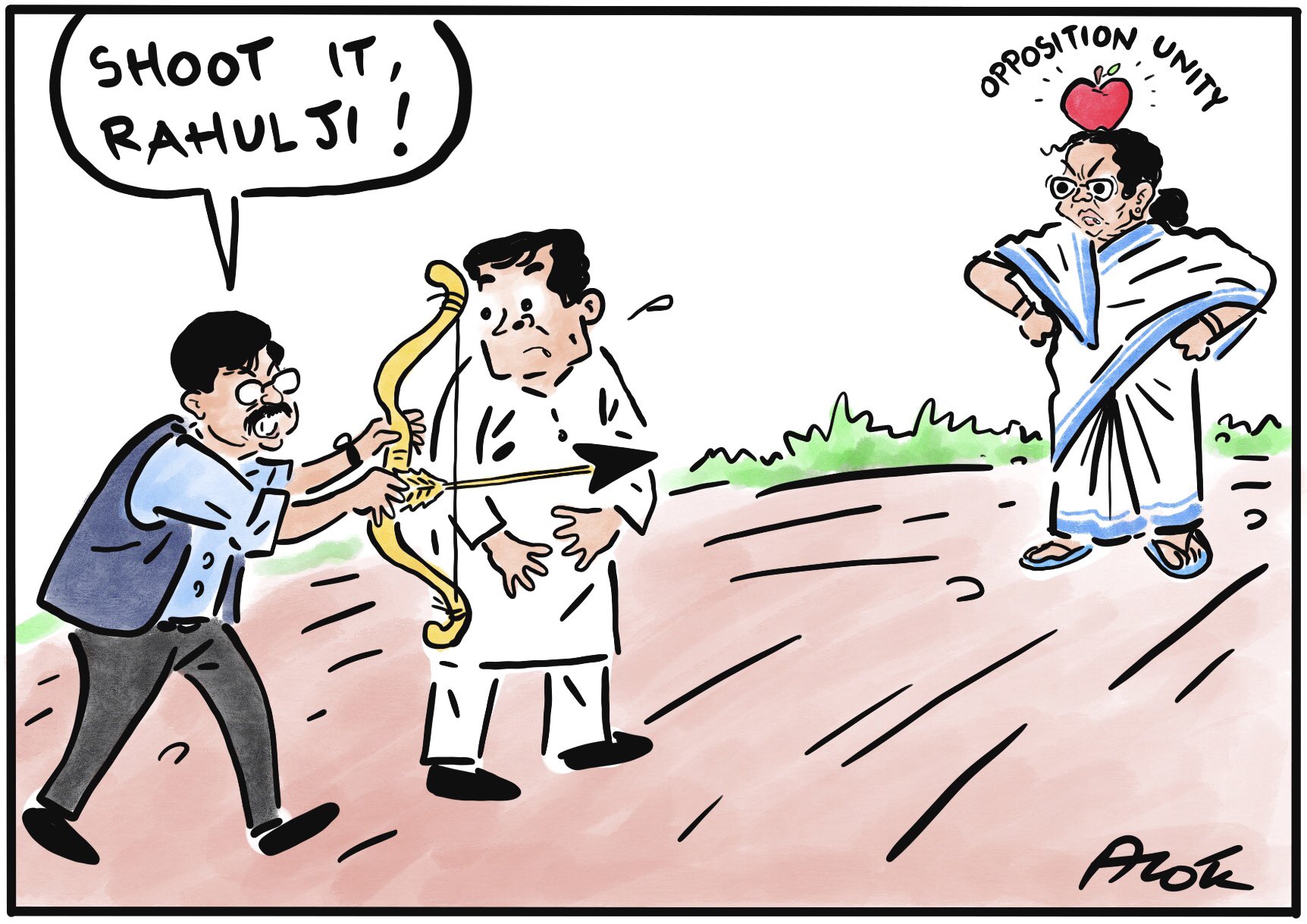 Alok Nirantar draws on Shiv Sena MP Sanjay Raut's recent meeting with the Gandhis days after West Bengal CM and Trinamool Congress chief Mamata Banerjee said UPA was a thing of the past. Raut is seen urging a visibly reluctant Rahul Gandhi to shoot the 'apple' of Banerjee-led opposition unity.