The selected cartoons appeared first in other publications, either in print or online, or on social media, and are credited appropriately.
In today's featured cartoon, Alok Nirantar illustrates Trinamool Congress supremo and West Bengal CM Mamata Banerjee trying to pull the Nationalist Congress Party (NCP) and its chief Sharad Pawar out of its ties to the Congress. The NCP and Congress have been allies since the 1990s, and are part of the ruling Maha Vikas Aghadi coalition with the Shiv Sena.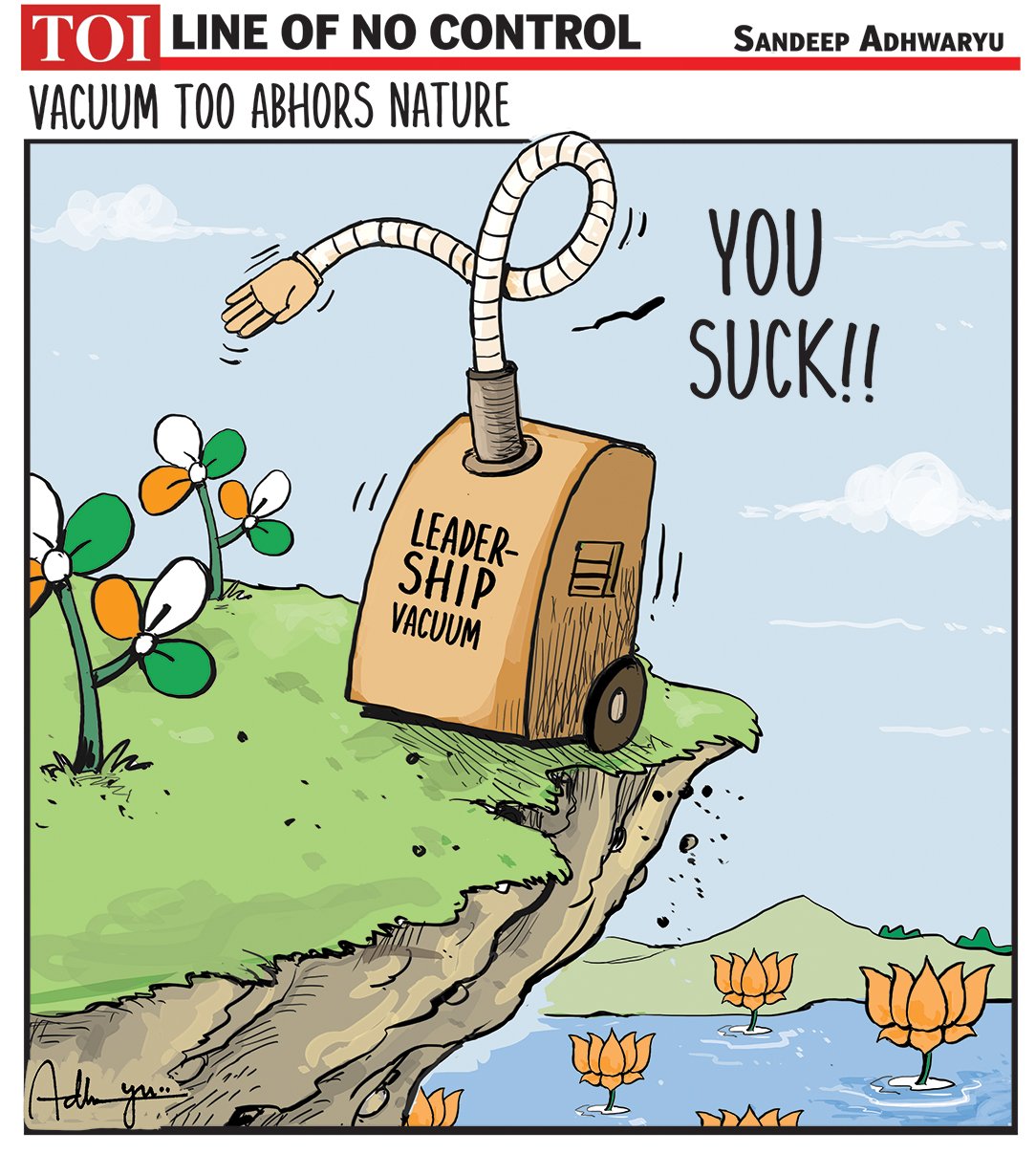 Sandeep Adhwaryu constructs a complex pun based on the Aristotelian phrase 'nature abhors a vacuum' and the 'leadership vacuum' in the Congress. The vacuum cleaner is telling off the Trinamool Congress' 'grassroots' symbol while falling off a cliff, while lotuses representing the BJP grow in the water below.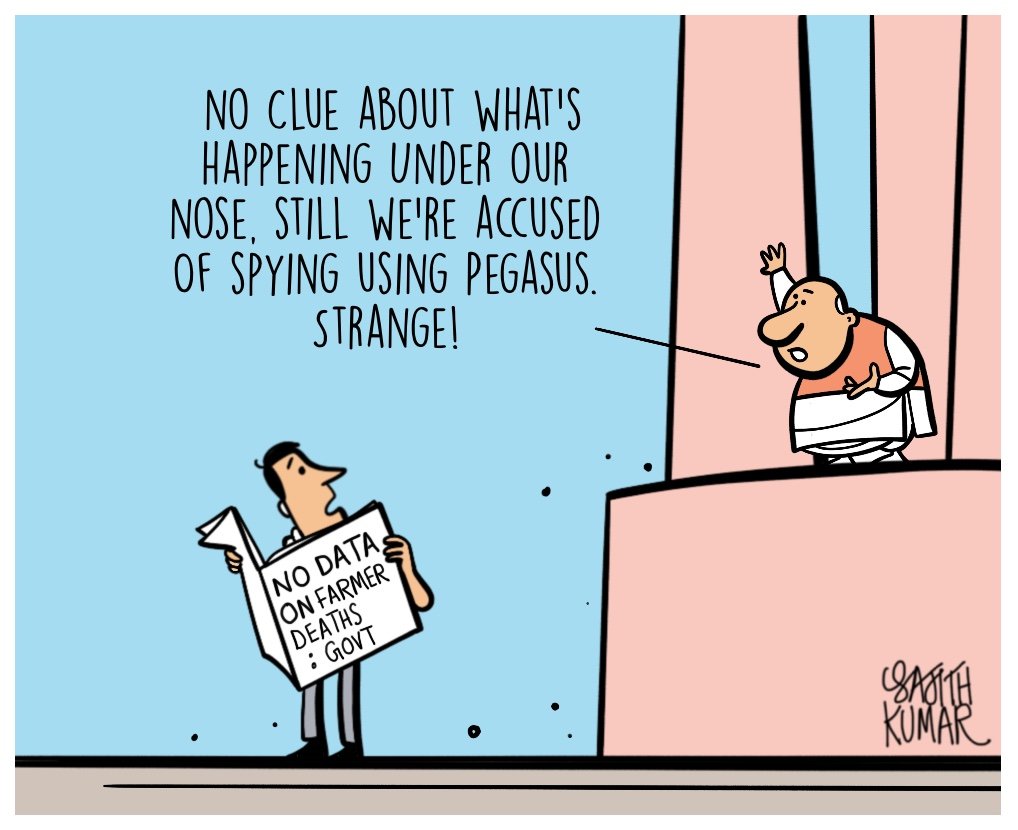 Sajith Kumar invokes the Pegasus spy scandal to mock the Narendra Modi government for Agriculture Minister Narendra Singh Tomar's written statement to Parliament Wednesday that the government has no record of farmers' death during the agitation.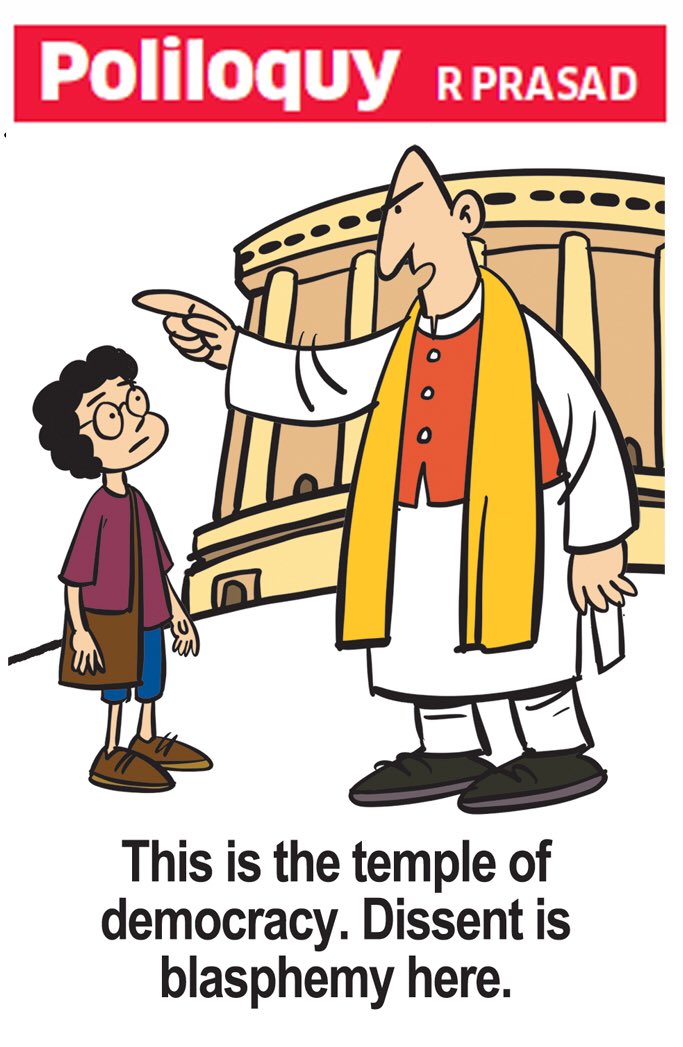 R. Prasad reflects on the lack of debates and discussion inside Parliament, after the three contentious farm laws were scrapped in both lower and upper houses on the first day of the ongoing winter session Monday, with the Narendra Modi government denying the Opposition's call for a debate.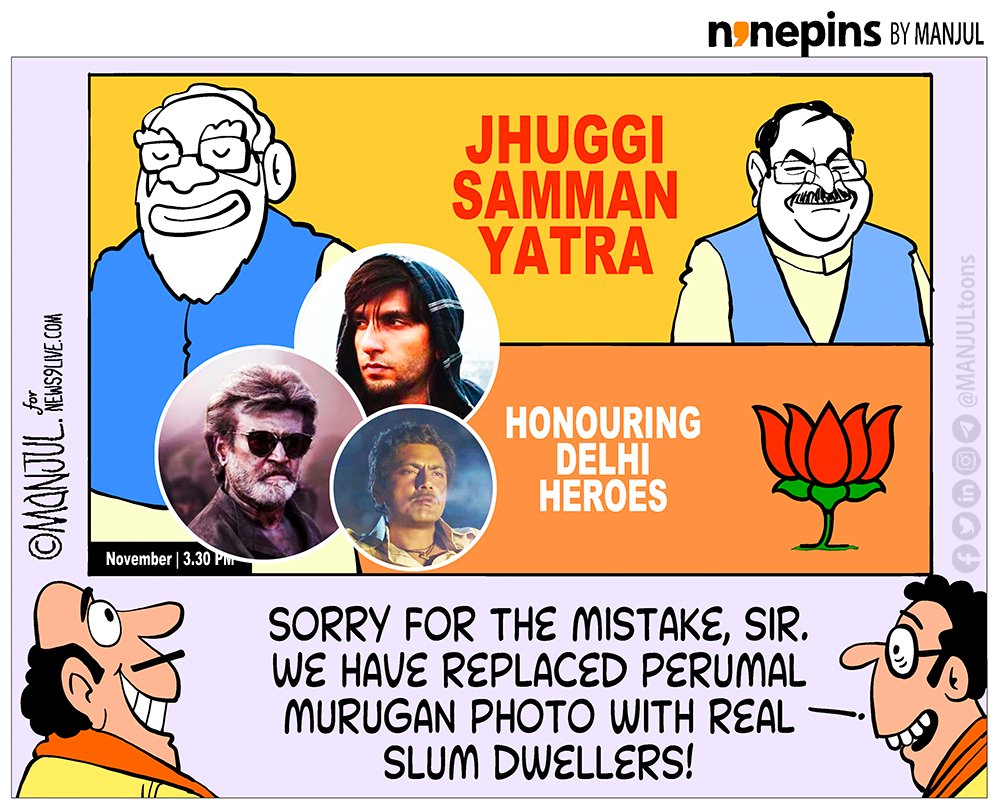 After the BJP made an "inadvertent error" in using Tamil writer Perumal Murugan's photograph in posters promoting its 'Jhuggi Samman Yatra' in Delhi, Manjul suggests a new set of posters featuring 'real' slum dwellers — Ranveer Singh's character Murad from Gully Boy, Rajnikanth's Karikaalan from Kaala, and Nawazuddin Siddiqui's Ganesh Gaitonde from Sacred Games.