Text Size:
The selected cartoons appeared first in other publications, either in print or online, or on social media, and are credited appropriately.
In today's featured cartoon, R. Prasad takes a dig at the grand preparations underway for US President Donald Trump's maiden visit to India next week.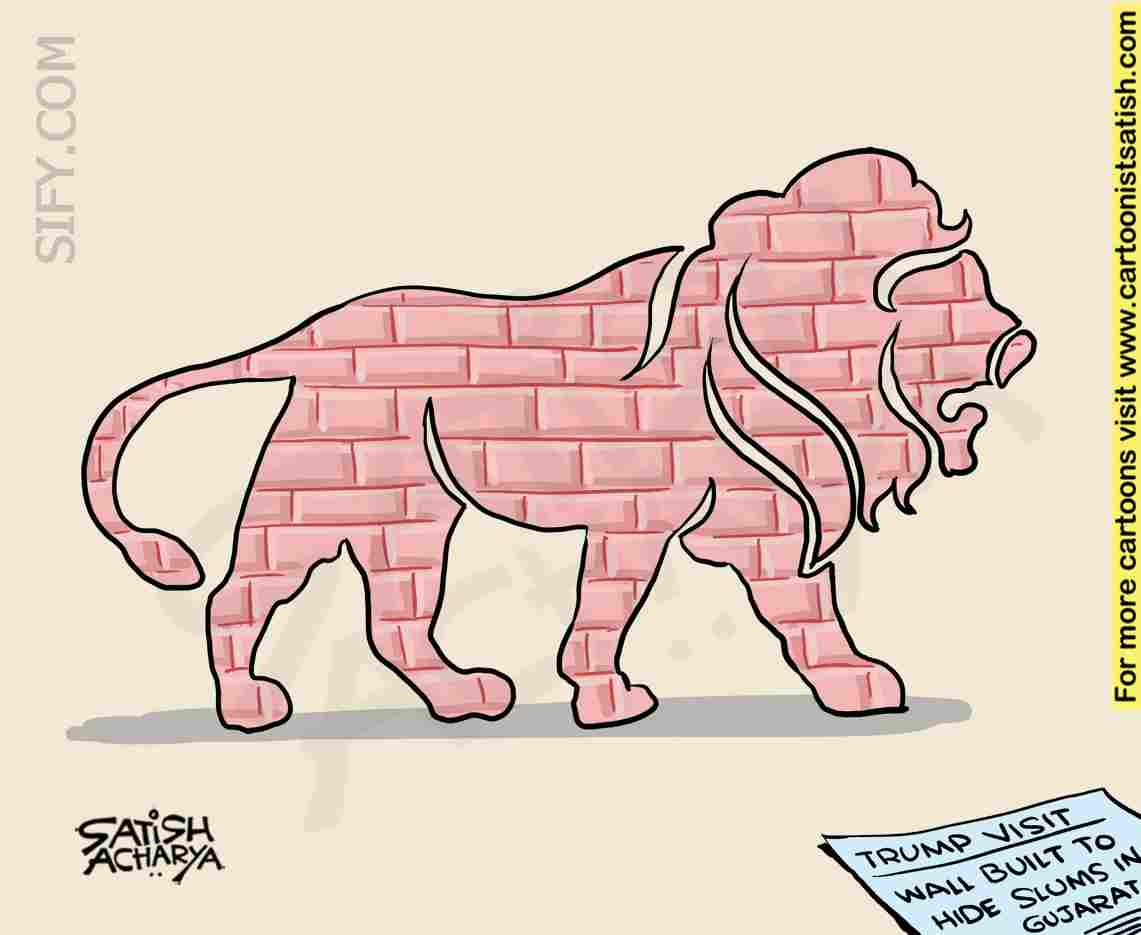 Satish Acharya takes a swipe at the BJP government's decision to build a wall in Ahmedabad to screen local slums from Trump's view during his whirlwind trip next week. He presents the wall as an example of PM Modi's pet 'Make in India' initiative.
Kirtish Bhatt, too, takes a potshot at the wall meant to hide slums. The context is US President Trump's claim that PM Modi had promised him a crowd of 7 million, or 7 lakh, on the route he will take from the airport to the venue of the 'Namaste Trump' event.
Manjul weighs in on the ongoing telecom crisis and points out a worry most Indian mobile phone subscribers struggle with daily.
Delhi Chief Minister Arvind Kejriwal gave Home Minister Amit Shah a bouquet when the two met Wednesday. Mika Aziz suggests the bouquet was actually a broom — the symbol of Kejriwal's Aam Aadmi Party [AAP] — to make a point about the AAP's stunning victory in this month's assembly elections.
E.P. Unny takes a sharp jab at Indian bureaucracy. The cartoon follows reports that the citizenship claim of an Assamese woman named Jabeda Begum was turned down by the Gauhati High Court despite the fact that she furnished 15 documents, including her PAN card.
ThePrint is now on Telegram. For the best reports & opinion on politics, governance and more, subscribe to ThePrint on Telegram.

Subscribe to our YouTube channel.