The selected cartoons appeared first in other publications, either in print or online, or on social media, and are credited appropriately.
In today's featured cartoon, Satish Acharya mocks the Karnataka Congress for continuing its padayatra (march) amid the third wave of Covid. The cartoonist shows state Congress chief D.K. Shivakumar giving the justification that the march was to tire out the coronavirus. Many people in the march were spotted without masks, and the party was eventually forced to call off after five leaders tested positive on the fifth day.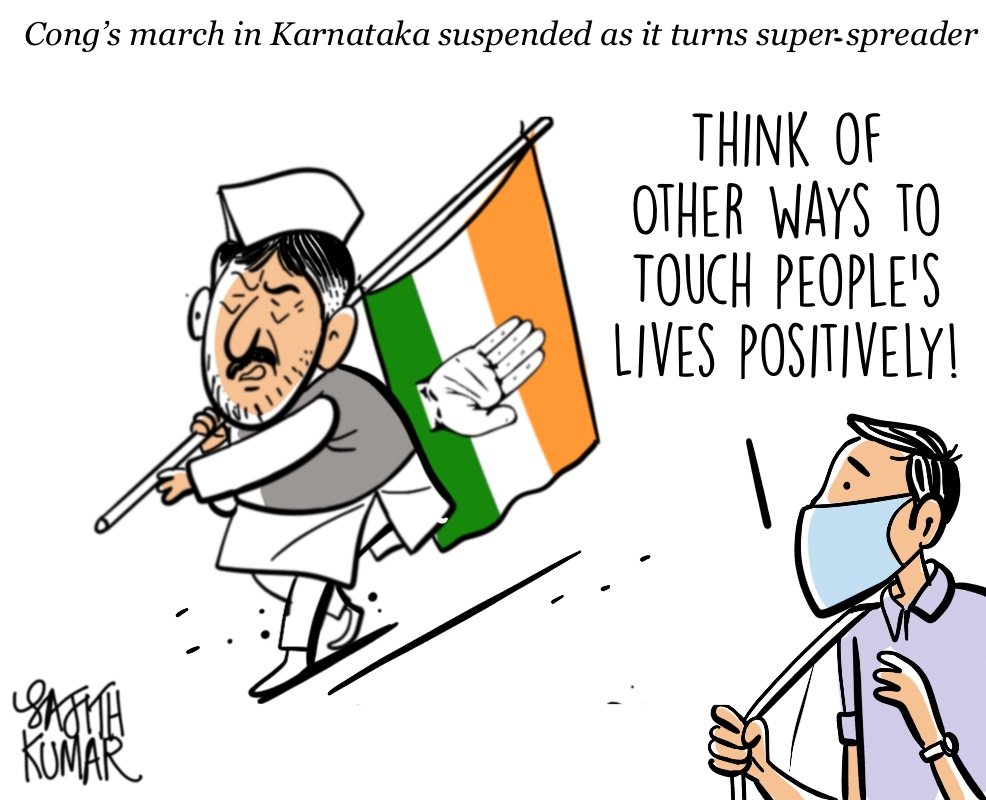 Sajith Kumar also comments on the Congress' padayatra in Karnataka, punning on the two meanings of 'positive' in relation to Covid.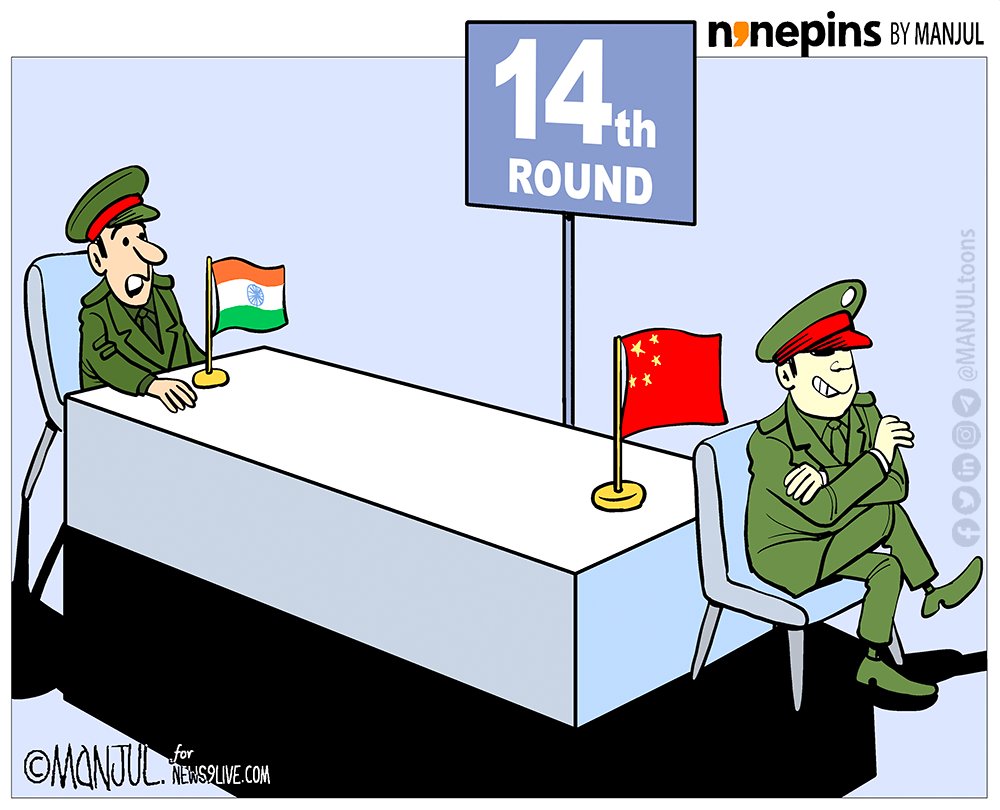 Manjul reflects on yet another round of military dialogue between India and China Wednesday that ended with no breakthrough. According to a joint statement issued by the two countries Thursday, they have agreed to meet again soon.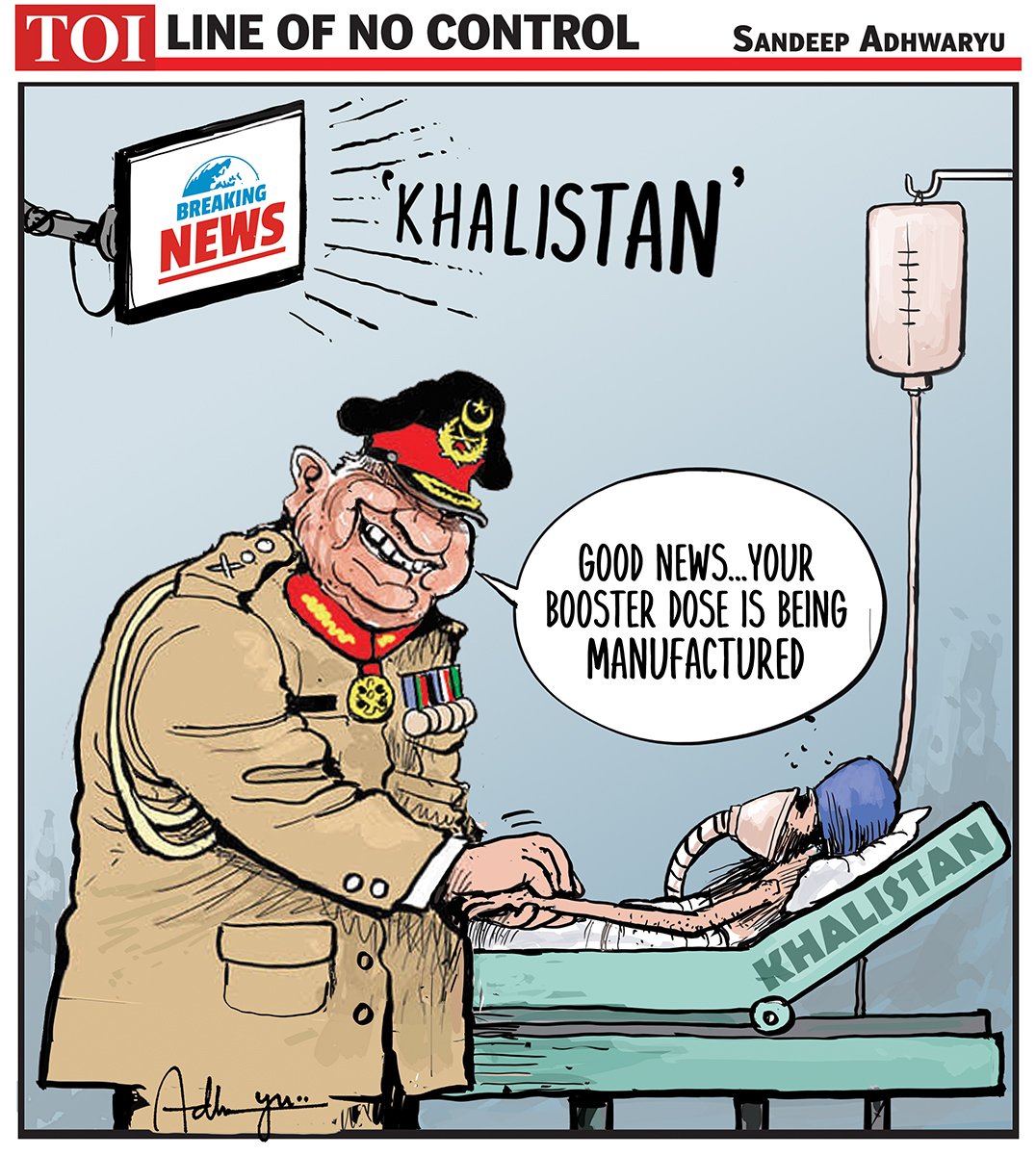 Sandeep Adhwaryu alludes to how sections of the media have raised the bogey of Khalistan and Sikh separatism in light of incidents such as the alleged security breach in Prime Minister Narendra Modi's cavalcade in Punjab earlier this month, and how Pakistan may be pleased to see this.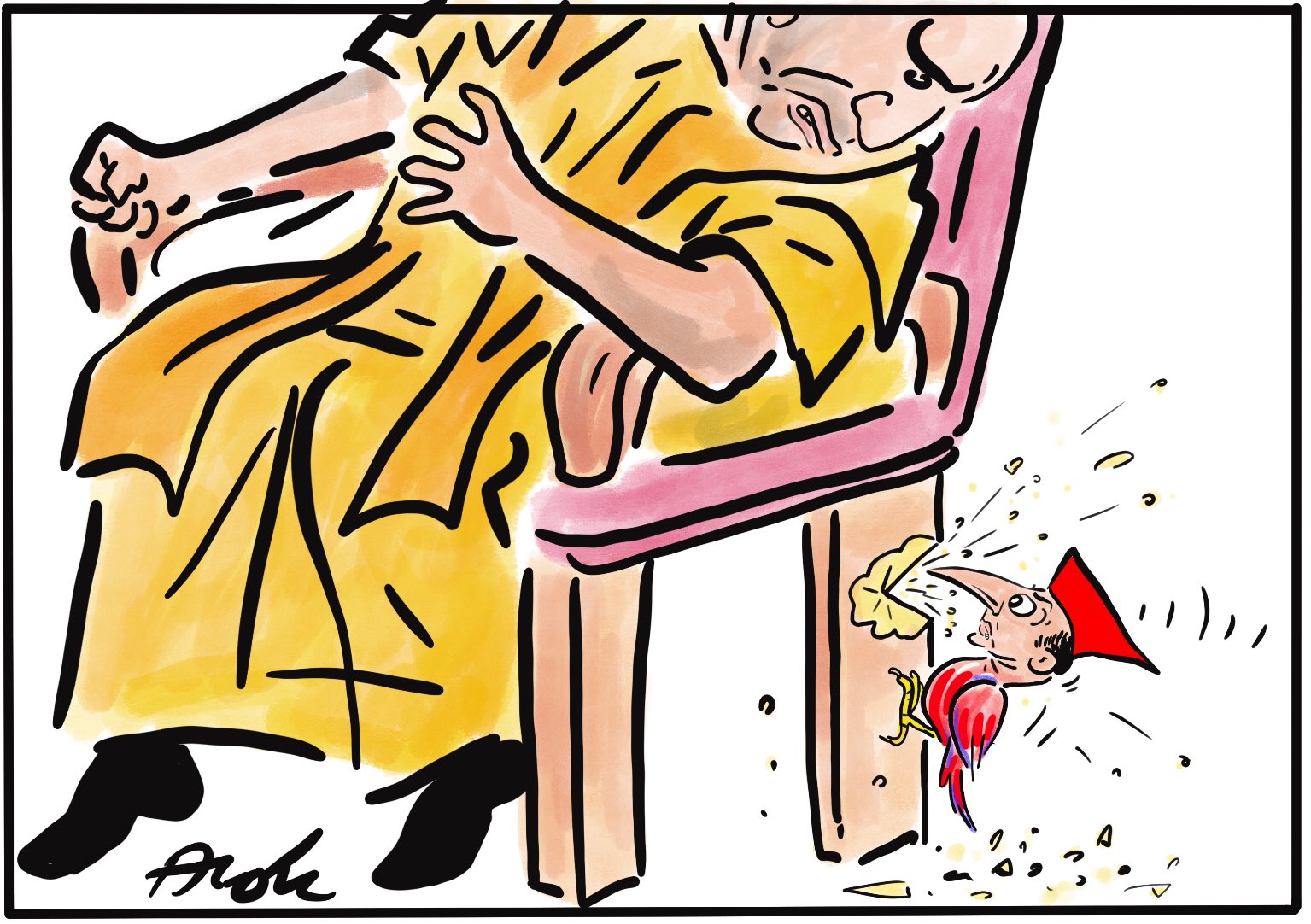 As ministers and MLAs defect from the ruling Bharatiya Janata Party (BJP) in Uttar Pradesh, Alok Nirantar comments on how the Akhilesh Yadav-led Samajwadi Party has been the beneficiary at Chief Minister Yogi Adityanath's expense.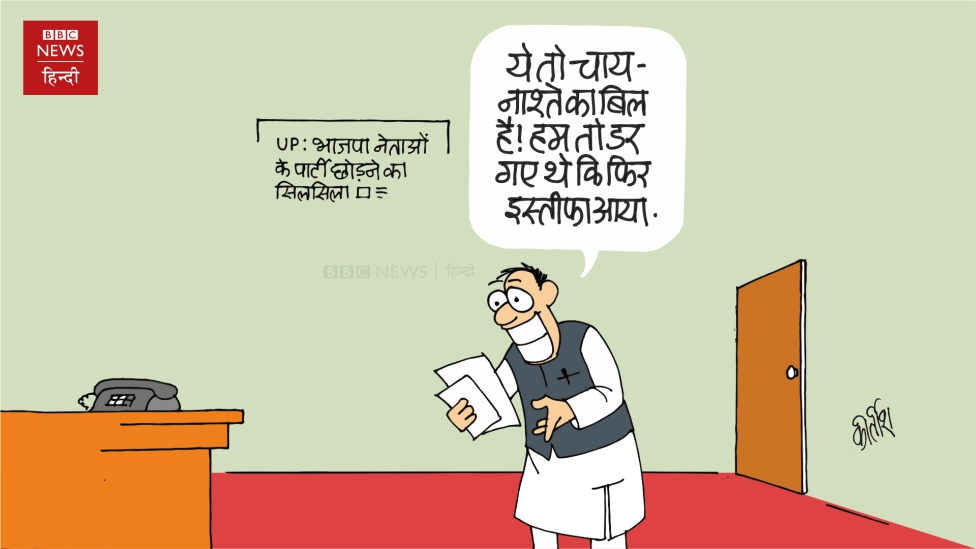 Also drawing on the defections of BJP leaders, Kritish Bhatt illustrates a party functionary's pleasant surprise on receiving something other than a resignation letter — a bill for meals.