The selected cartoons appeared first in other publications, either in print or online, or on social media, and are credited appropriately.
All five cartoons today refer to the Narendra Modi government's decision to cut the excise duty on petrol and diesel by Rs 5 and Rs 10 respectively.
In the featured cartoon, E.P. Unny calls the price cut a Diwali bonanza, and wonders if there will be further cuts as a Christmas gift, referring to the upcoming elections in Goa and Manipur, alongside Uttar Pradesh.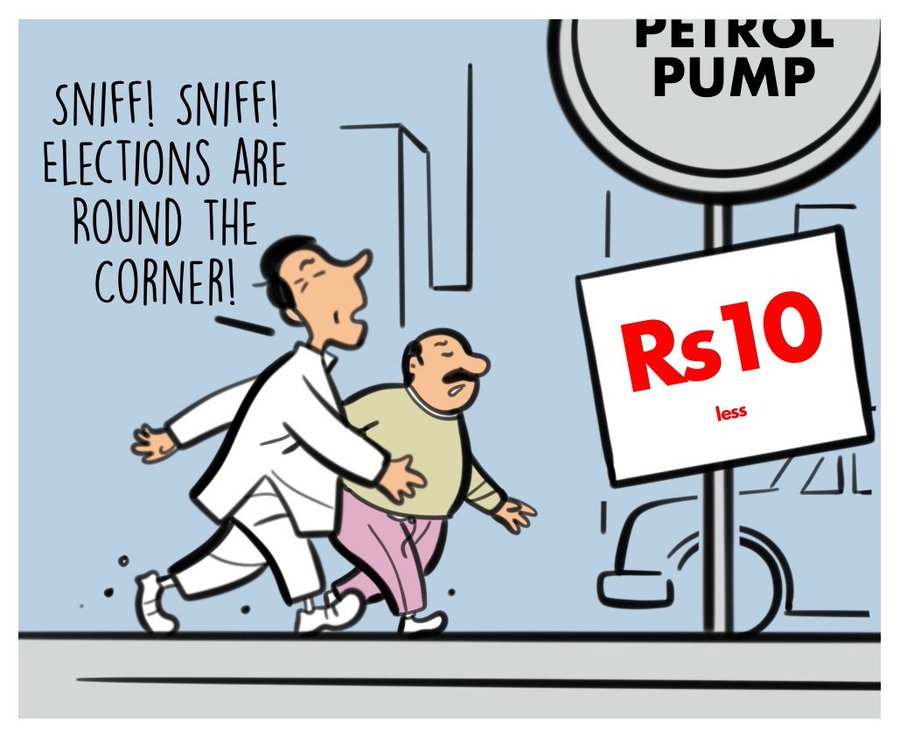 Sajith Kumar can smell elections in the air, as a consequence of the excise duty cut.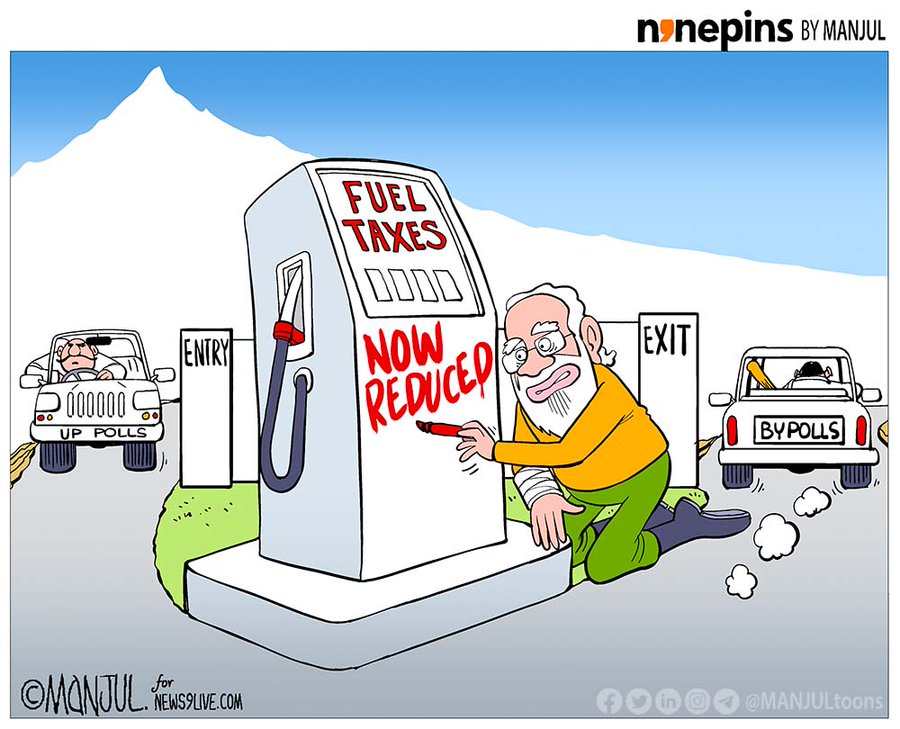 Manjul depicts a dejected PM Modi reducing taxes after setbacks in the recent bypolls across states, with the assembly elections in five states set to be held in just four months.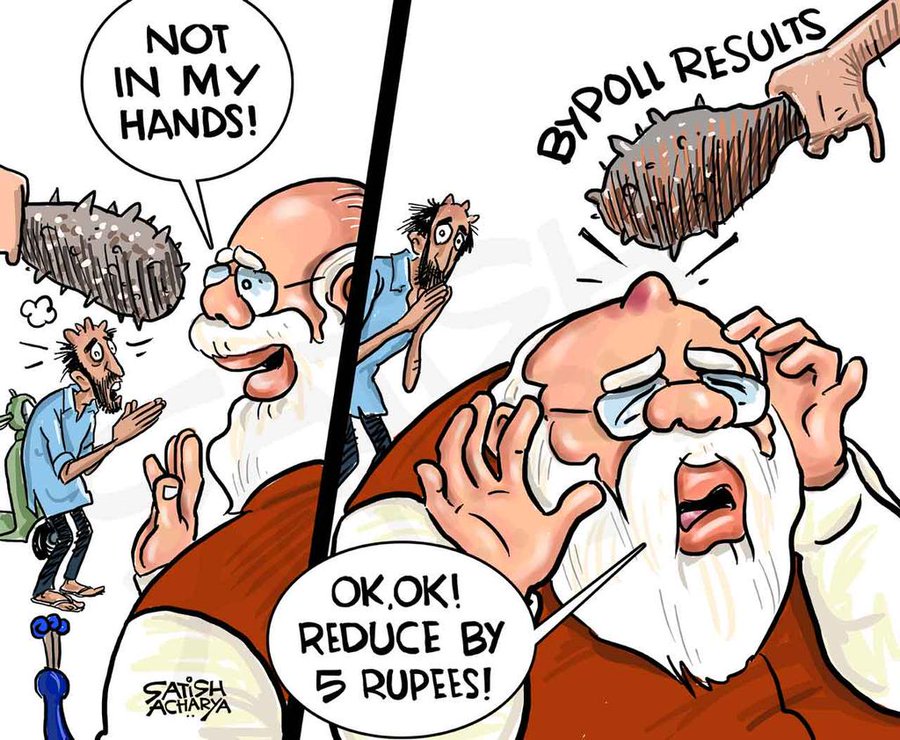 Satish Acharya also shows PM Modi reducing prices after the bypolls blow, after having resisted it before.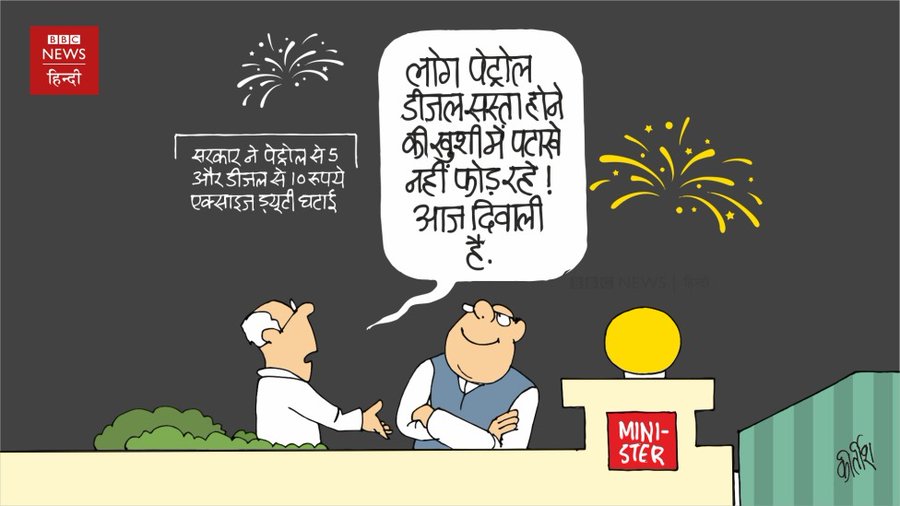 Kirtish Bhatt shows a minister looking at fireworks, believing that people are celebrating the reduction in fuel prices, before a man points out it's actually Diwali.