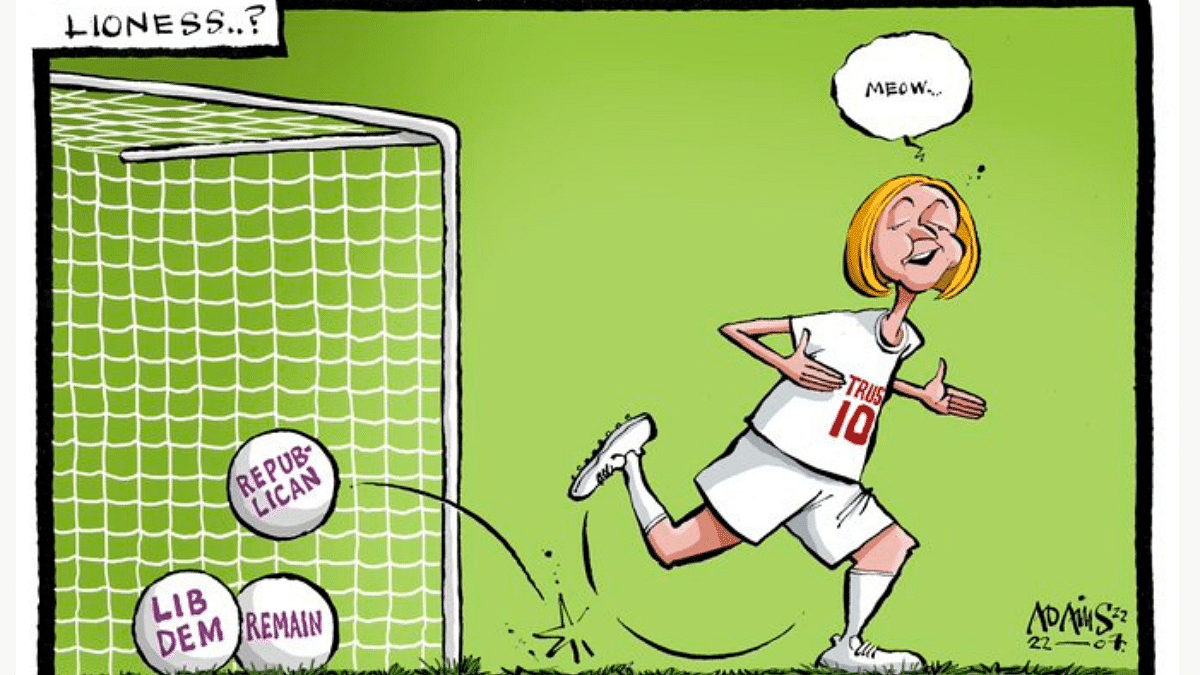 The selected cartoons appeared first in other publications, either in print or online, or on social media, and are credited appropriately.
In today's featured cartoon, as UK gears for its next PM, cartoonist Christian Adams alludes to UK Foreign Secretary and PM candidate Lizz Truss' ideologies and the head-on battle for votes for the PM's seat. Truss had voted 'remain' in the 2016 referendum for the Brexit polls and the cartoonist refers to that in this illustration.
In a similar vein, Seamus Jennings takes a dig at the ongoing Tory leadership contest in which Rishi Sunak now holds lead over Lizz Truss.
Dave Brown too refers to the race for the UK PM's chair with his take on French impressionist artist, Edgar Degas' style. The illustration draws parallels between Lizz Truss and former British PM Margaret Thatcher.
Peter Brookes refers to the hearing on Donald Trump's "complete dereliction" of duties during the siege of the Capitol on 6 January, 2021, while he was the President of America.
In an illustration retweeted by the global online platform for editorial cartoons, The Cartoon Movement, Jawad Morad takes a jibe at the heat waves that gripped Londoners, in stark contrast to the usual English summers.