The selected cartoons appeared first in other publications, either in print or online, or on social media, and are credited appropriately.
In today's featured cartoon, Satish Acharya jokes that Prime Minister Narendra Modi is known to exaggerate numbers and US President Donald Trump should've known better than to believe the exaggerated number of people that were expected to welcome him.

Nala Ponappa humorously depicts the importance that tarrifs hold in President Trump's ongoing visit.

Sajith Kumar takes a jibe at PM Modi for literally laying out a red carpet for the US President's visit.

Manjul, too, sarcastically takes down the over-the-top arrangements made ahead of the President's visit.

Mika Aziz takes a jibe at former prime minister Manmohan Singh for finally speaking up. He had said at a book launch that nationalism and 'Bharat Mata ki Jai' are being misused.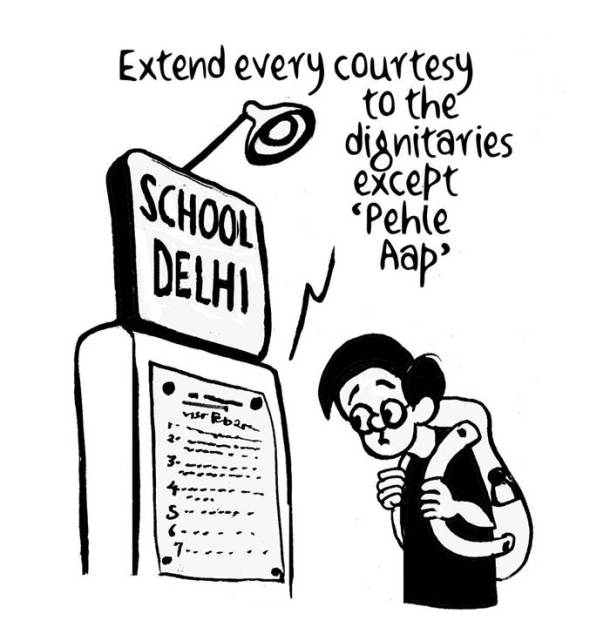 Unny jokes about the AAP getting snubbed from greeting First Lady Melania Trump when she visits Delhi schools.