The selected cartoons appeared first in other publications, either in print or online, or on social media, and are credited appropriately.
In today's featured cartoon, Sajith Kumar refers to Narendra Modi's apology while repealing the three farm laws, depicting the PM suggesting to Home Minister Amit Shah that this could be the BJP's strategy in the run-up to the 2024 general elections.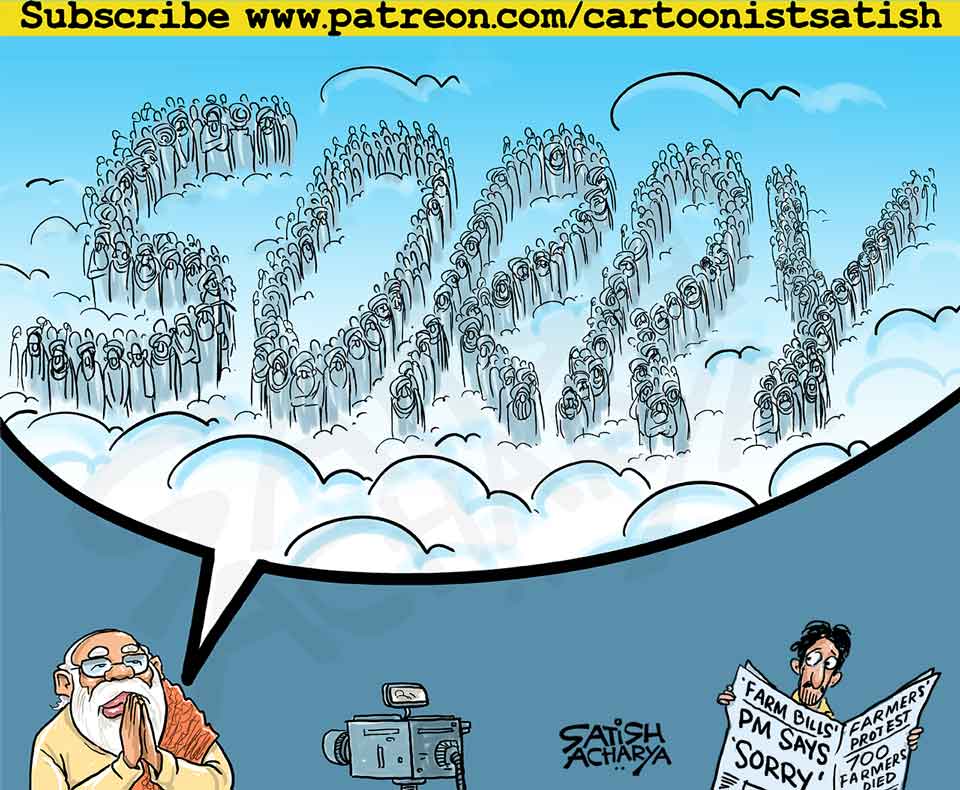 Satish Acharya also draws on PM Modi's apology, and highlights that he did not acknowledge the demise of over 700 farmers during the year-long protests against the laws.
Manjul depicts a farmer calmly taking all the labels thrown at him over the course of the protest, and quotes Modi's speech, in which he said maybe there was something lacking in his own approach, which is why he couldn't convince a section of farmers about the laws' benefits.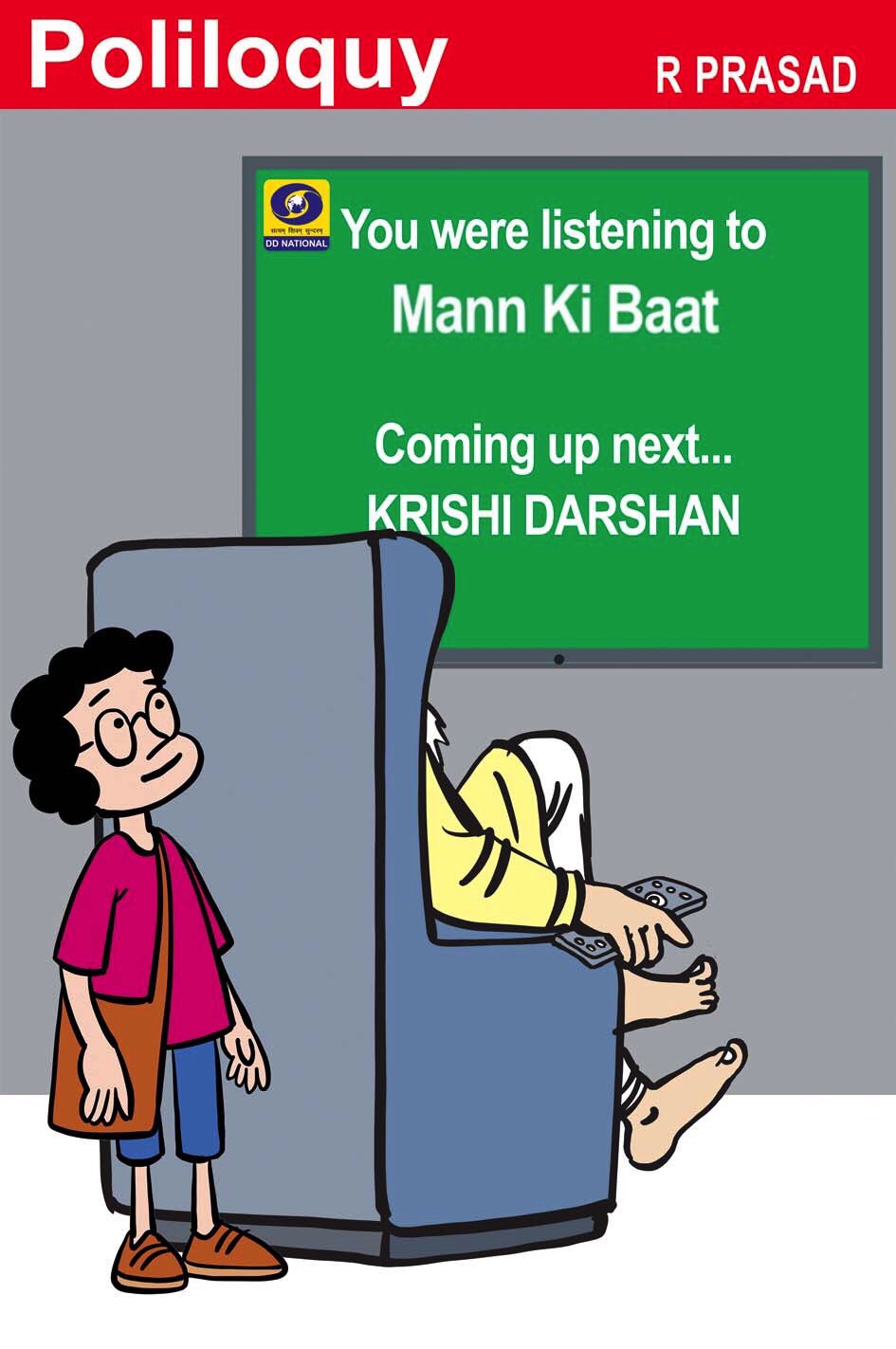 R. Prasad takes a dig at Modi's U-turn on the farm laws, depicting the PM following his own 'Mann ki Baat' on television, to be followed by the age-old agriculture programme 'Krishi Darshan'. The allusion is to the fact that farmers didn't align with the PM's wishes.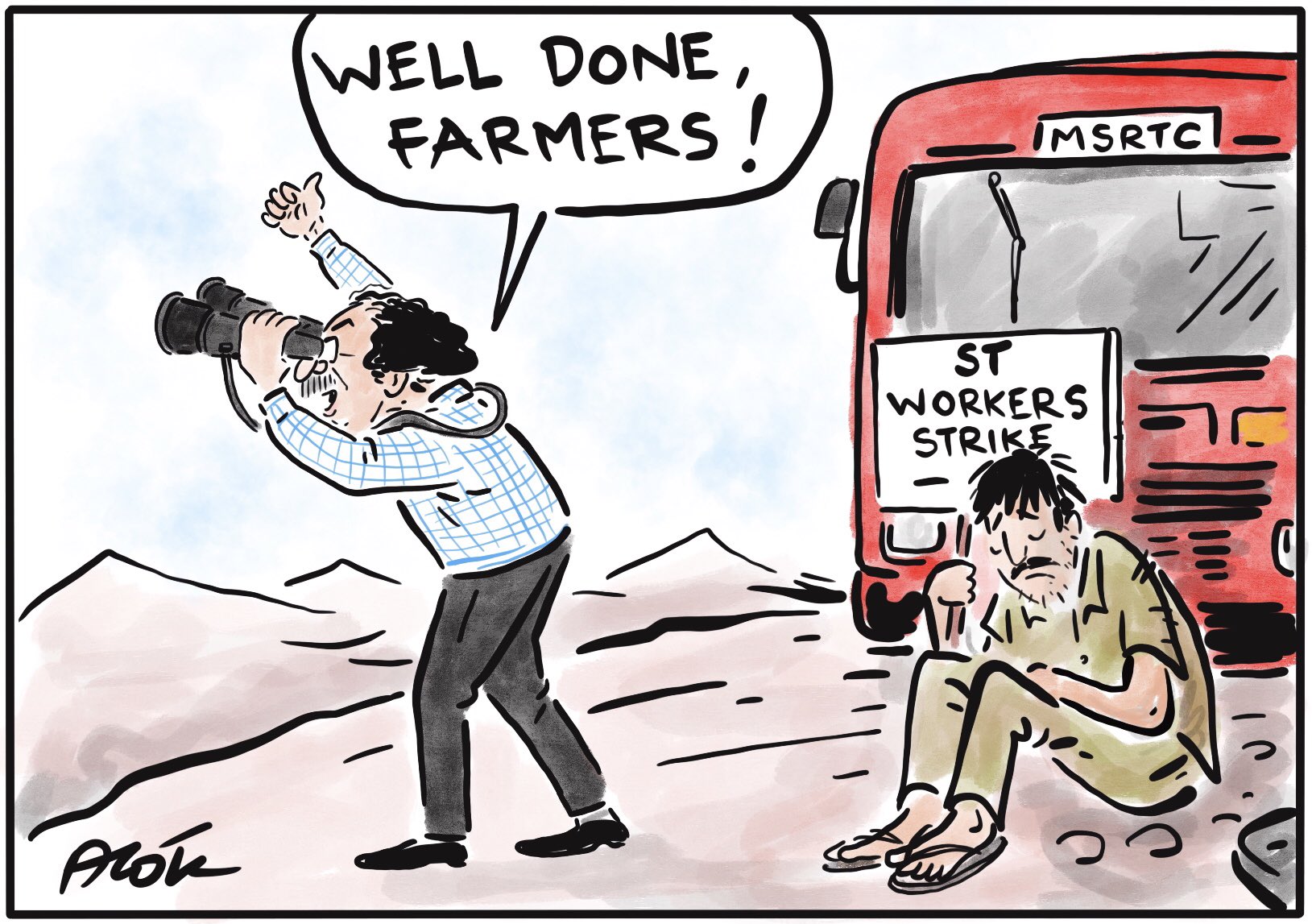 Alok Nirantar shows Maharashtra CM Uddhav Thackeray cheering on the farmers sitting miles away in north India while ignoring the plight of the striking employees of the Maharashtra State Road Transport Corporation (MSRTC).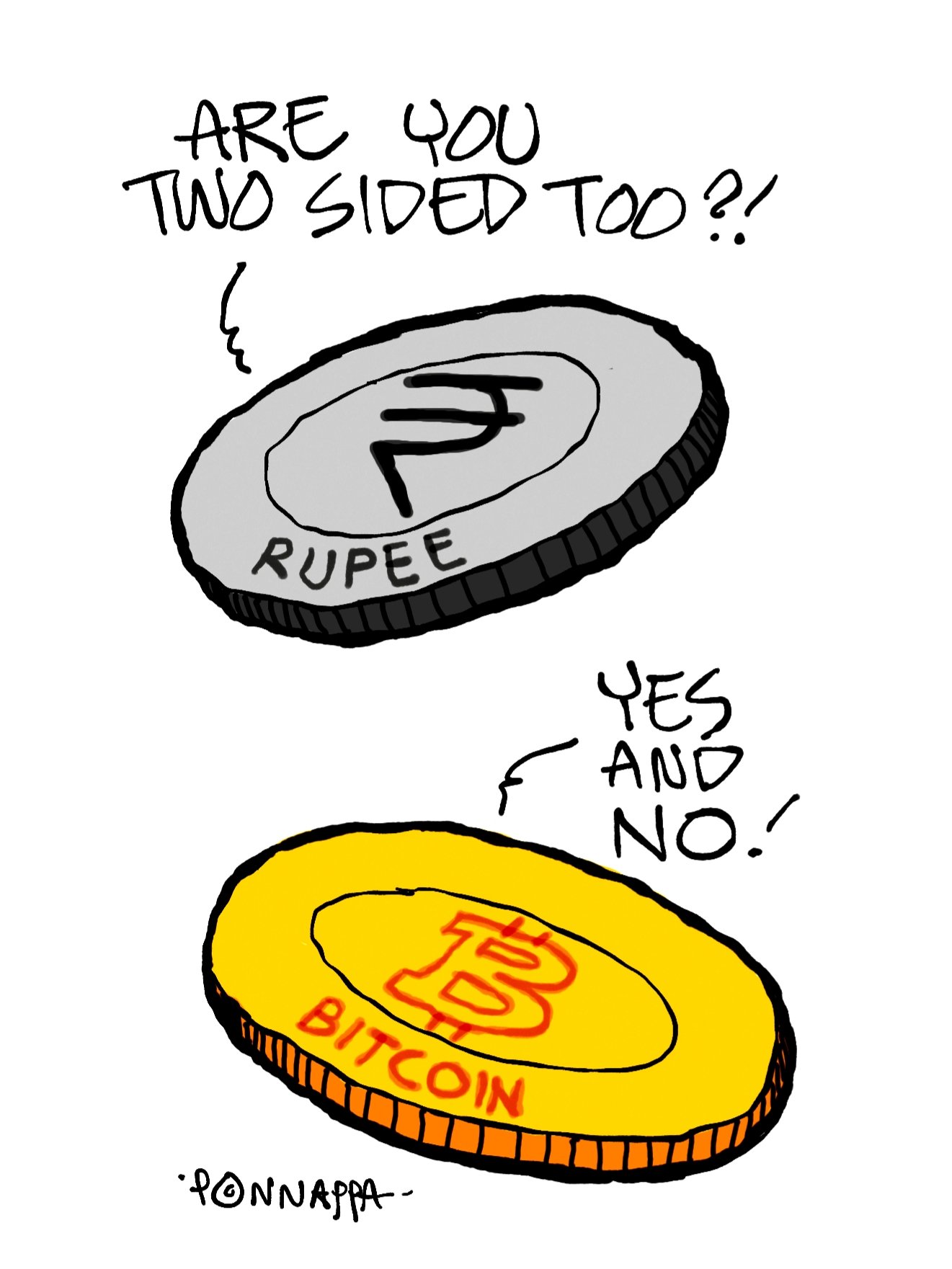 Nala Ponnappa illustrates a rupee and bitcoin conversing with each other and refers to the unregulated market of cryptocurrency.