The best Indian cartoons of the day, chosen by editors at ThePrint. The selected cartoons appeared first in other publications, either in print or online or on social media and are credited appropriately.
The lead cartoon by Kirtish Bhatt in BBC Hindi takes on Aadhaar being made compulsory for essential services in the backdrop of Supreme Court allowing passive euthanasia. (Headline: Supreme Court allows passive euthanasia. One man to other: What if they ask for Aadhaar card for that too?)
Karnataka chief minister Siddaramaiah unveiled a Karnataka flag and put BJP in a spot just before the polls. Satish Acharya depicts the dilemma of BJP in his cartoon.
The Dainik Jagran cartoon is a critique of the hypocrisy of the TDP, which has exited the central government, but is staying in the NDA.
The Sangabad Pratidin cartoon highlights the rise of the opposition in West Bengal. And Karna's cartoon in Dinamalar brings to fore the dilemma of Rahul Gandhi: Will he need to look for his own Manmohan Singh.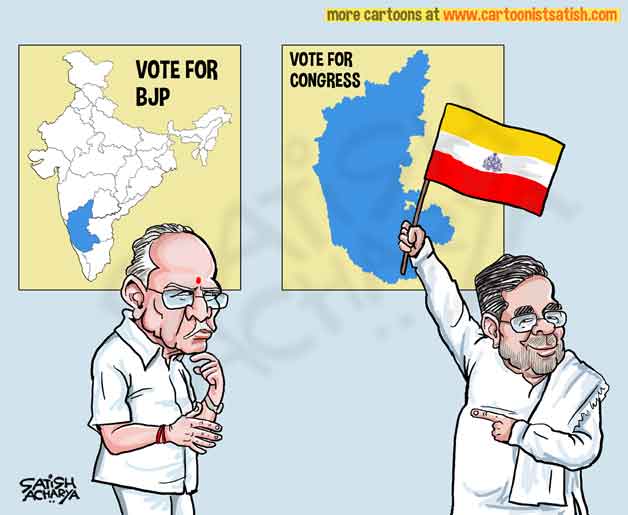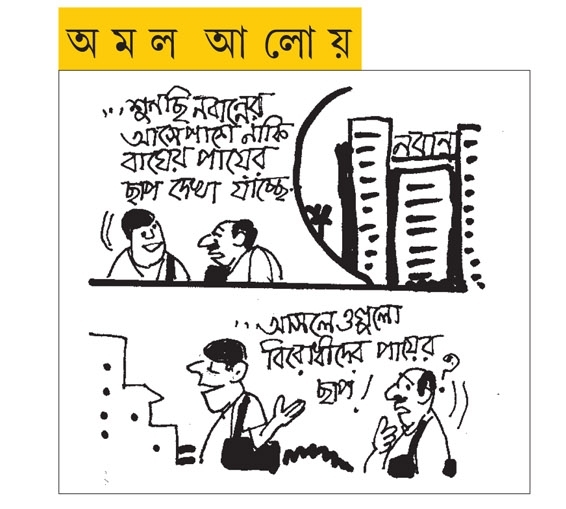 (I hear tiger footprints have been seen around Nabanno? (Nabanno is the building from which the government functions)
Other man: Those are actually the footprints of the opposition*)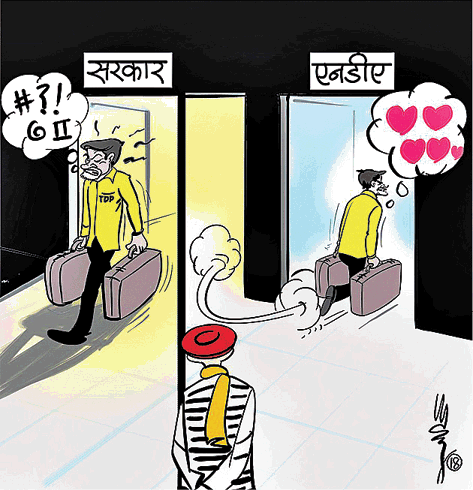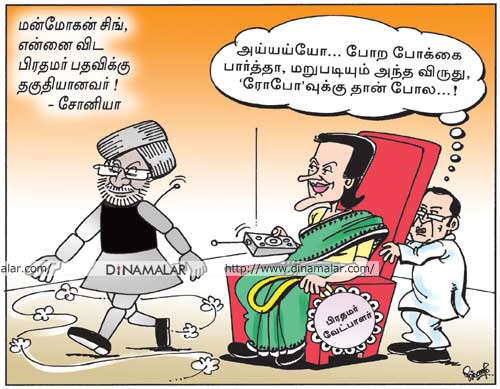 (Sonia – Manmohan Singh is more eligible for PM position than me
Rahul (mind voice) – Aiyoyo… (oh my God) … if this trend continues the award this time will also go to that "Robo" only it seems)
ThePrint's YouTube channel is now active and buzzing. Please subscribe here.