The selected cartoons appeared first in other publications, either in print or online, or on social media, and are credited appropriately.
In today's featured cartoon, E.P. Unny comments on the fact that Union Home Minister Amit Shah was in Srinagar when India and Pakistan squared off in an ICC Men's T20 World Cup match in Dubai Sunday, and links it to the months of internet shutdowns in the Valley after the scrapping of Article 370 in 2019.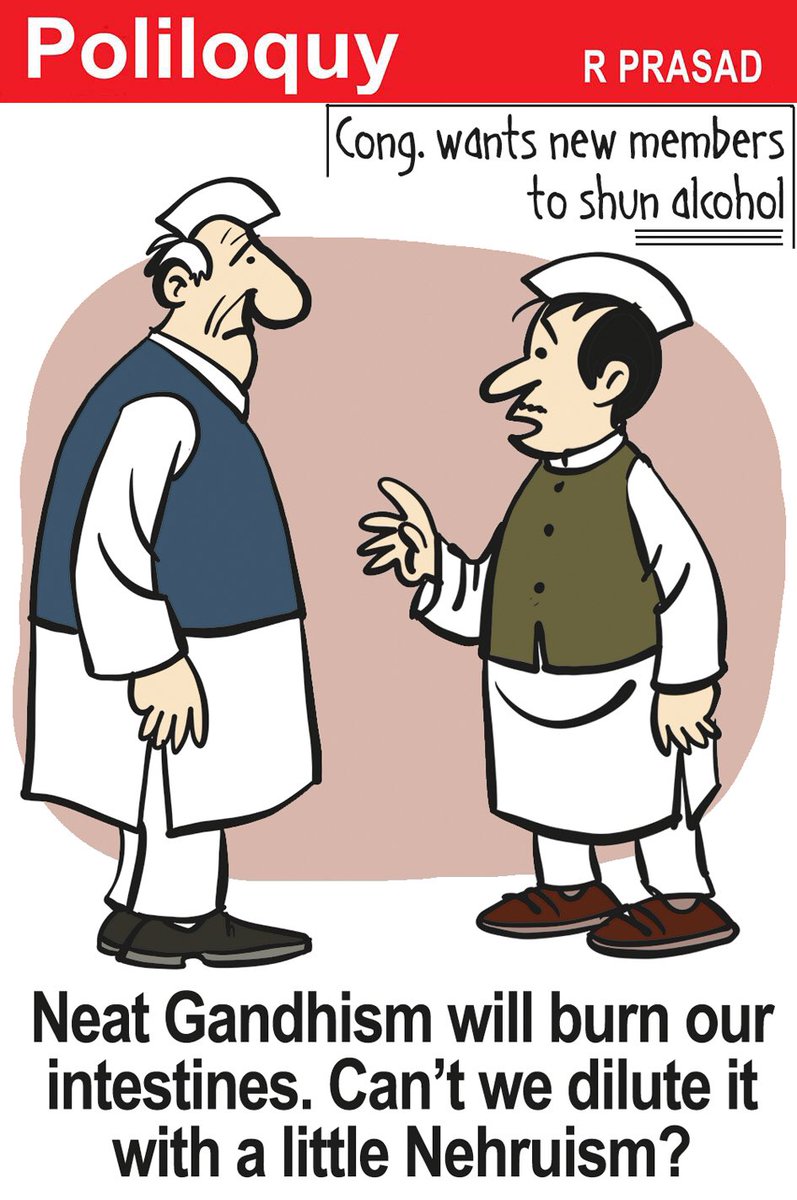 With the Congress issuing a fresh mandate for its new members to abstain from alcohol, R. Prasad invokes Mahatma Gandhi's well-known opposition to it, as well as the decades-old allegations of Jawaharlal Nehru's flamboyant lifestyle that keep resurfacing on social media from time to time.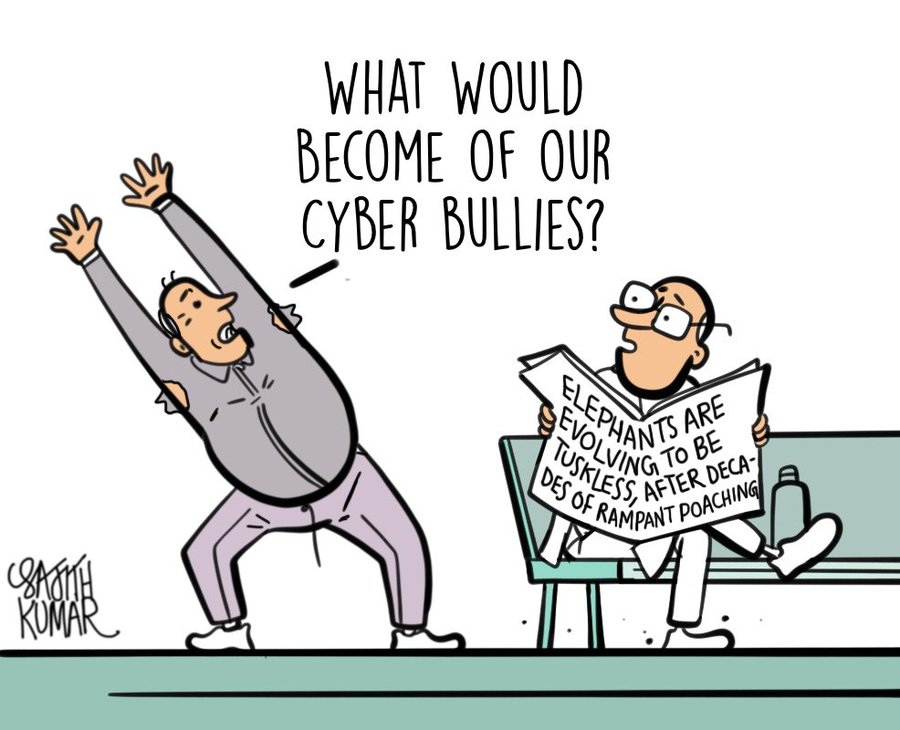 Sajith Kumar questions when cyberbullies and trolls across social media platforms will evolve, now that elephants in Africa have started evolving to be tuskless due to years of brutal poaching.
As India crossed the one billion Covid vaccines mark last week, Manjul lists out various 'unaccounted milestones' that came before it.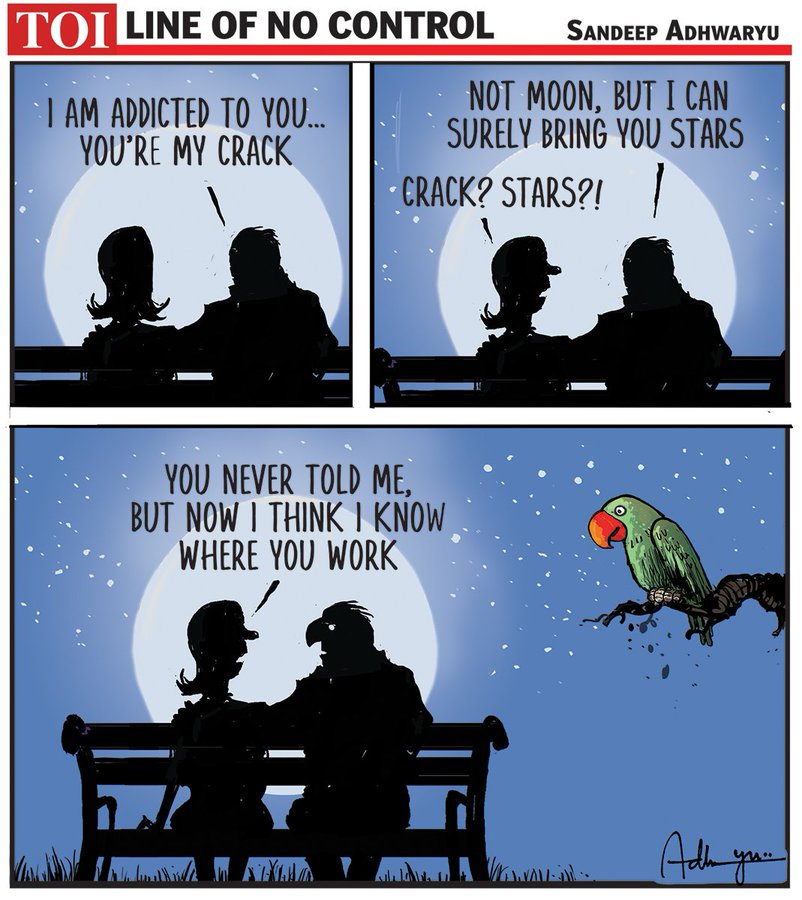 Sandeep Adhwaryu paints a romantic moment between a couple, with the man saying he's addicted to the woman and parroting the old cliché about bringing 'stars' for her. The woman then has an epiphany that the man is actually from the Narcotics Control Bureau. The parrot-like face is a reference to government agencies being called 'caged parrots'.