The selected cartoons appeared first in other publications, either in print or online, or on social media, and are credited appropriately.
In today's featured cartoon, Sandeep Adhwaryu takes a dig at West Bengal CM Mamata Banerjee projecting herself as a 'free speech' champion at an event in Mumbai, when her own administration had arrested a Jadavpur University professor in 2012 for forwarding an email containing a cartoon spoofing her.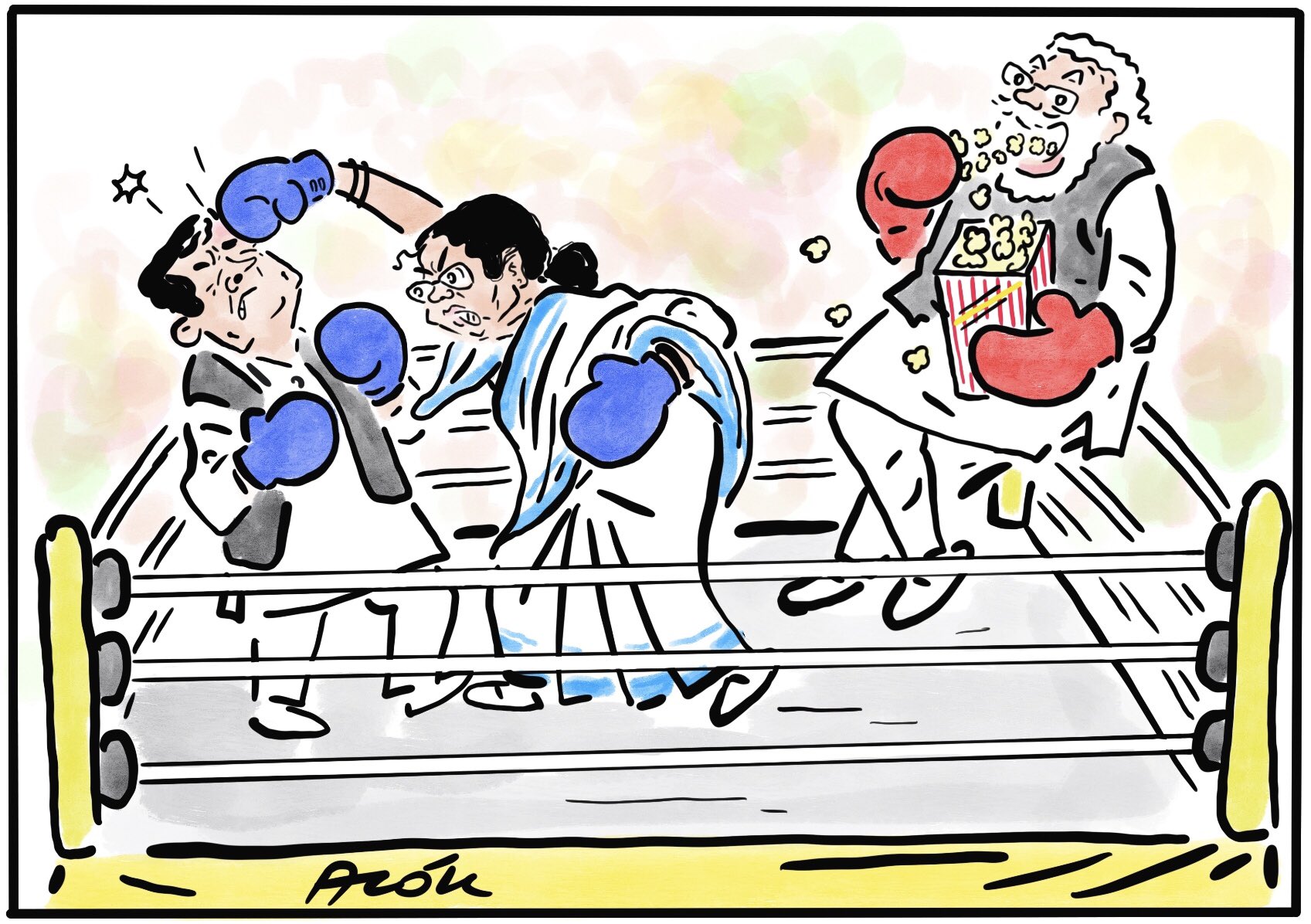 Alok Nirantar depicts Mamata Banerjee punching the Congress leadership in a boxing ring, ostensibly for the leadership of the Opposition, while PM Narendra Modi munches on popcorn in a corner.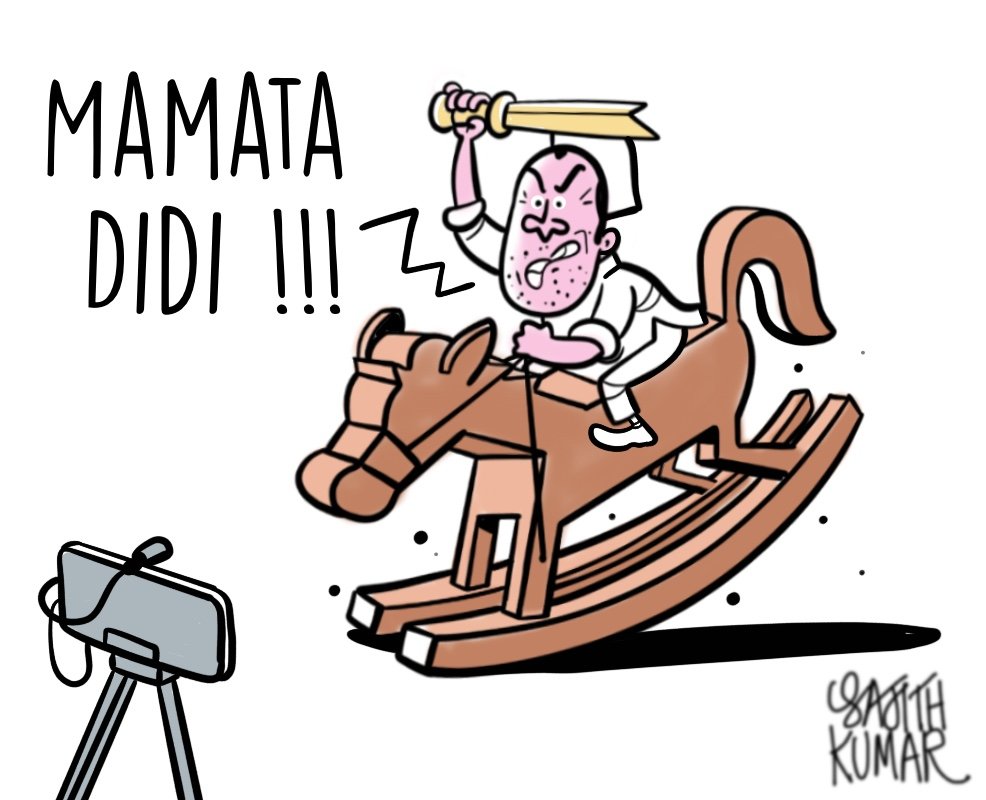 Sajith Kumar depicts a 'child' Rahul Gandhi upset by Mamata Banerjee's recent moves.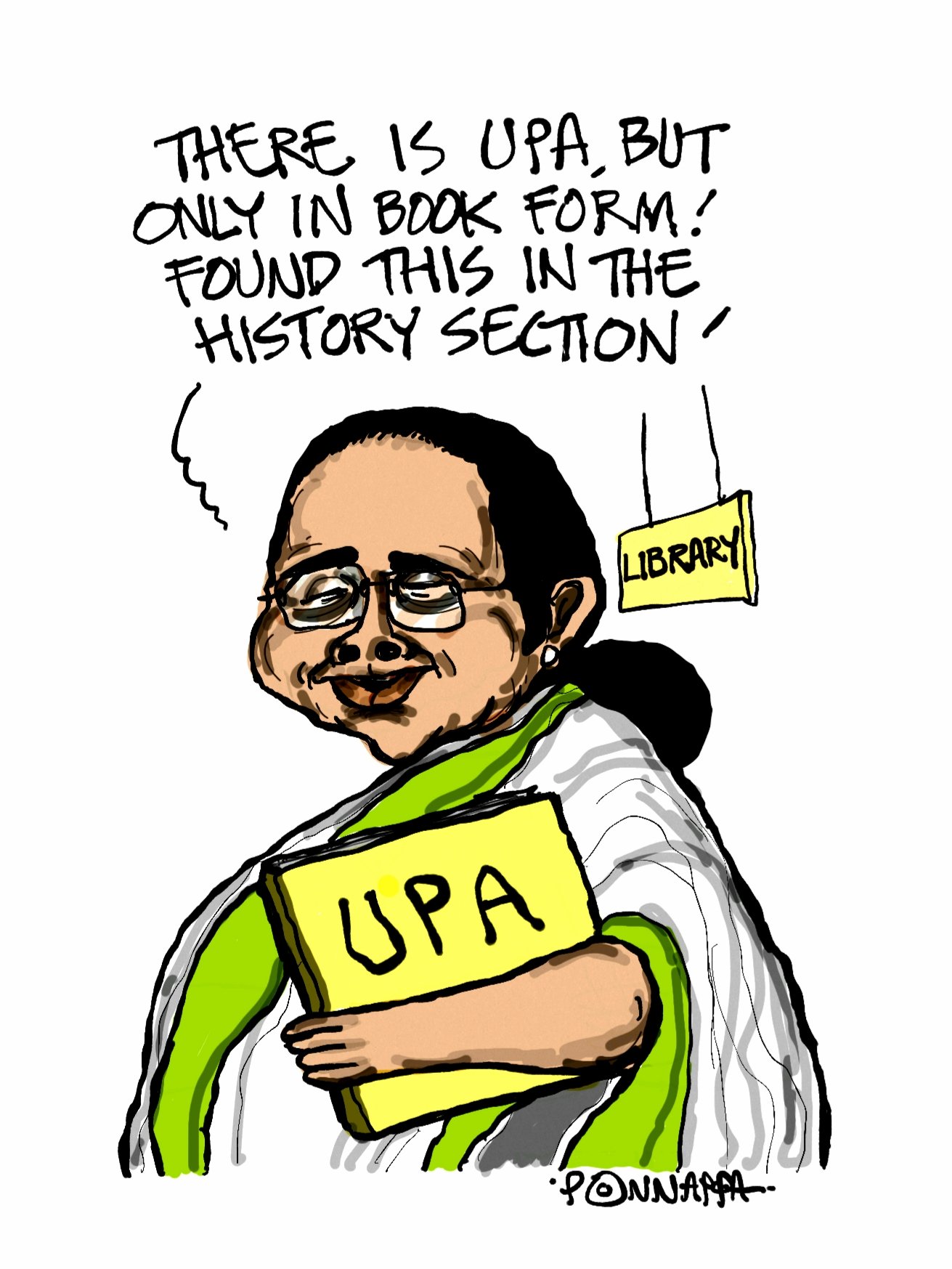 Nala Ponnappa draws on Mamata's statement that the Congress-led United Progressive Alliance is a thing of the past.
After the Ministry of Home Affairs (MHA) extended the jurisdiction of the Border Security Force (BSF) up to 50 km inside the international border in Punjab, West Bengal and Assam, E.P. Unny wonders if the Indian police force would benefit more if the Coast Guard is granted a similar extension.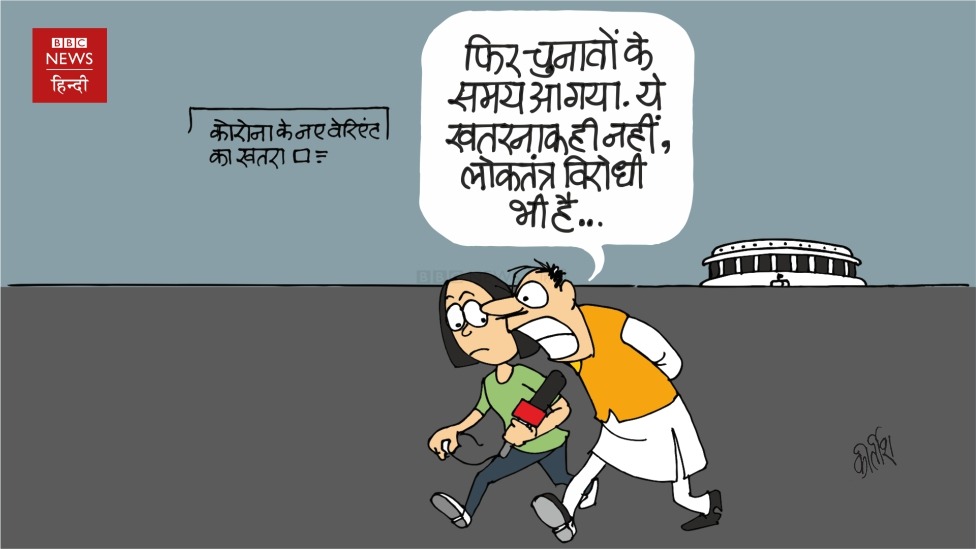 Kirtish Bhatt does a tongue-in-cheek illustration of a politician telling a reporter that the emergence of the Omicron variant of the SARS-CoV-2 virus just before assembly elections is 'dangerous' and 'anti democratic'.