The selected cartoons appeared first in other publications, either in print or online, or on social media, and are credited appropriately.
In this week's featured cartoon, Maarten Wolterink illustrates the first 'gold medallist' of the Beijing Winter Olympics, to be held next year, as President Xi Jinping looks on. Several participating nations including the United States, Australia, Britain, and Canada announced diplomatic boycotts, prompted by China's widespread human rights abuses against Uyghurs, the Muslim minority in Xinjiang.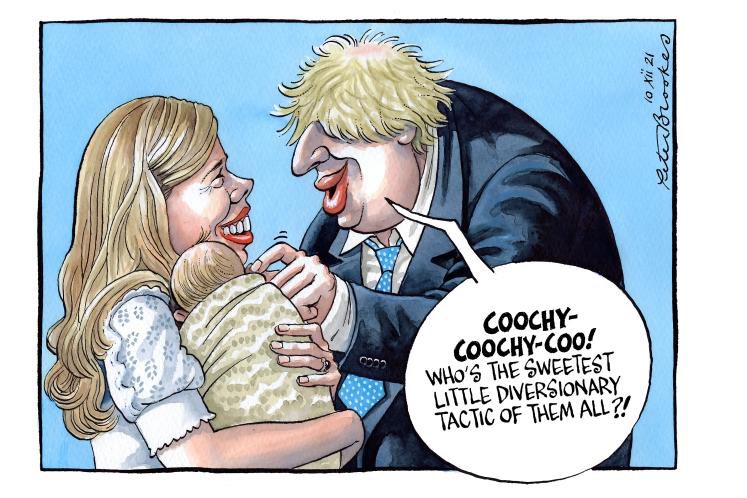 Peter Brookes refers to the birth of a daughter to UK Prime Minister Boris Johnson and his wife Carrie as a "diversionary tactic", alluding to failures and controversies during his tenure.
Dave Brown evokes Boris Johnson's ghost of Christmas past to reveal his 'real' Covid plan B, alluding to allegations that his own staff violated lockdown measures last year by holding a Christmas party. Johnson implemented plan B restrictions Wednesday as his 'moral authority' came under scrutiny.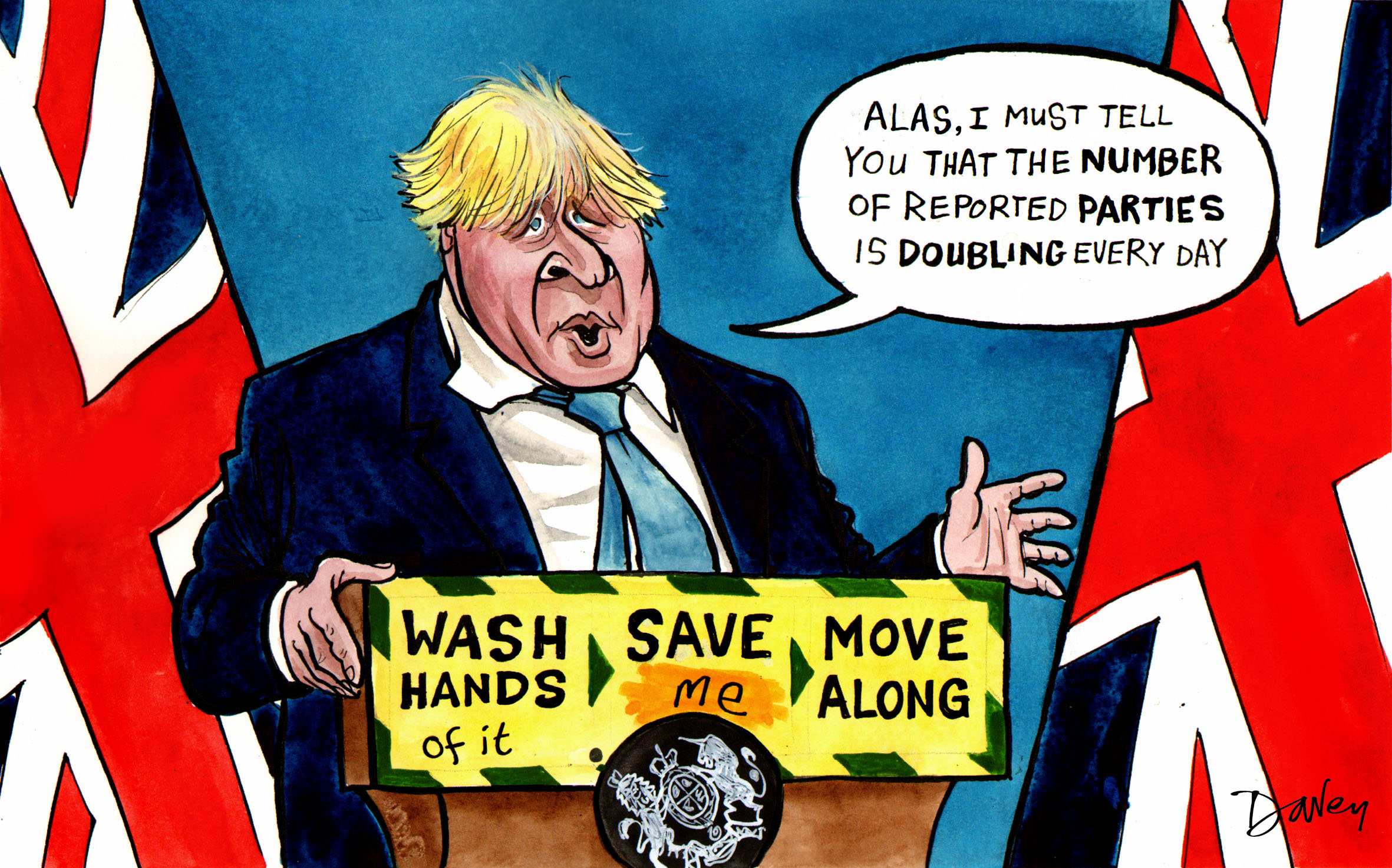 Andy Davey lists out a three-step guide to which Boris Johnson has subscribed in order to absolve himself of any Covid mismanagement.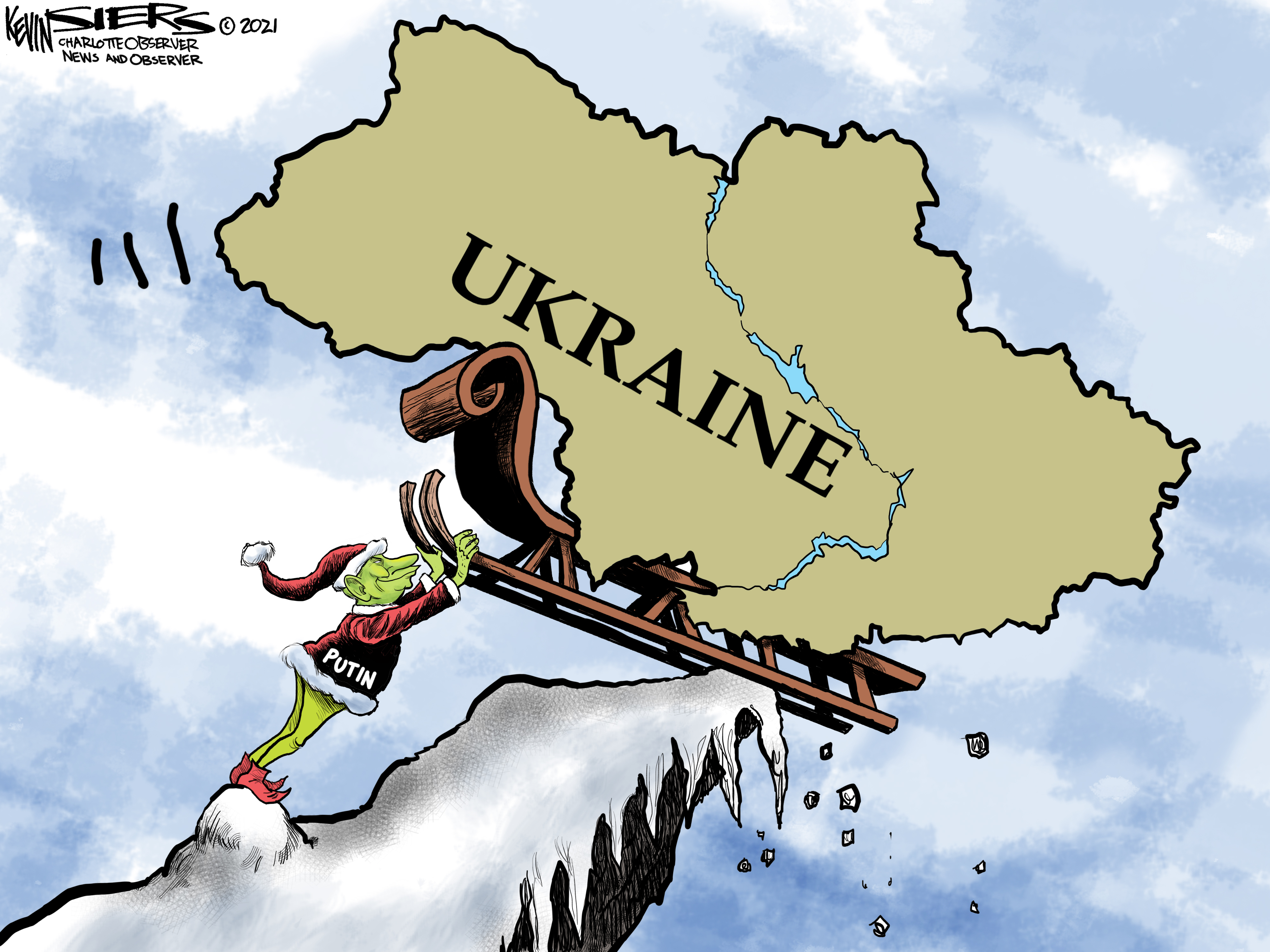 Kevin Siers equates Russian President Vladimir Putin with the Grinch, a fictional character created by Dr. Seuss, alluding to US intelligence officials claiming that Moscow could launch a military offensive against neighbouring Ukraine in early 2022. However, Kremlin spokesperson Dmitry Peskov denied such plans.