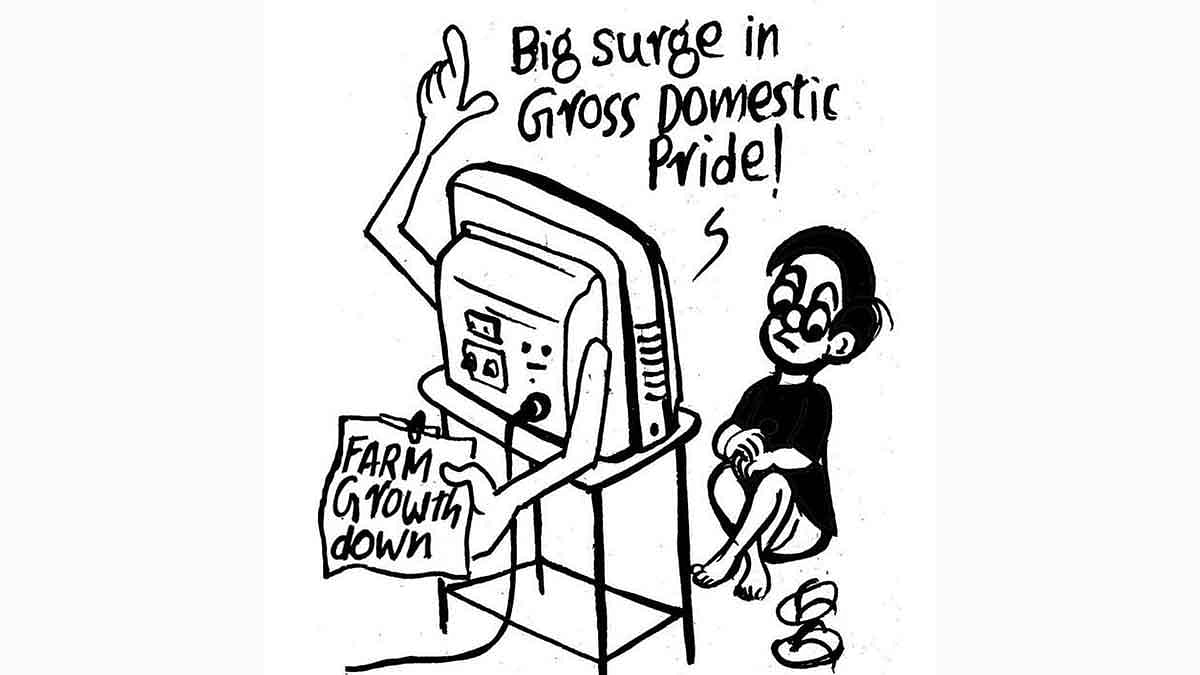 The selected cartoons appeared first in other publications, either in print or online, or on social media, and are credited appropriately.
After Prime Minister Narendra Modi's joke about dyslexia at a rally in Patna, Aravinda Tegginamath illustrates the need for a more 'educated PM' through a caricature of the dyslexic character from the 2007 Bollywood film Taare Zameen Par.
As tensions between the two nuclear neighbours escalated, Hemant Morparia compares the 'war games' between India and Pakistan to the 'rock-paper-scissors' hand game.
E.P. Unny highlights how television coverage of the Balakot strike reported a 'surge' in the 'gross domestic pride' but concealed reports of slowing farm growth.
Satish Archarya | Twitter
Referring to Prime Minister Narendra Modi's recent statements politicising the Balakot strikes, Satish Archarya suggests that the PM is hiding behind the armed forces.
Gokul Gopalakrishnan depicts the gloating nature of Prime Minister Narendra Modi's statements after the return of IAF Wing Commander Abhinandan Varthaman from Pakistan.
Using the proverb 'for want of a nail', R. Prasad highlights PM Modi's recent statement where he tried to take political mileage over the Rafale controversy.