The selected cartoons appeared first in other publications, either in print or online, or on social media, and are credited appropriately.
In today's featured cartoon, Sajith Kumar illustrates a panicking BJP leader dialling Uttar Pradesh CM Yogi Adityanath, asking for 'double-engine' vehicles that would go faster, after BJP MLA Vikram Singh Saini was chased away by angry residents of his constituency in Muzaffarnagar. The allusion is to the party's repeated claims of "double-engine governments" at both central and state levels.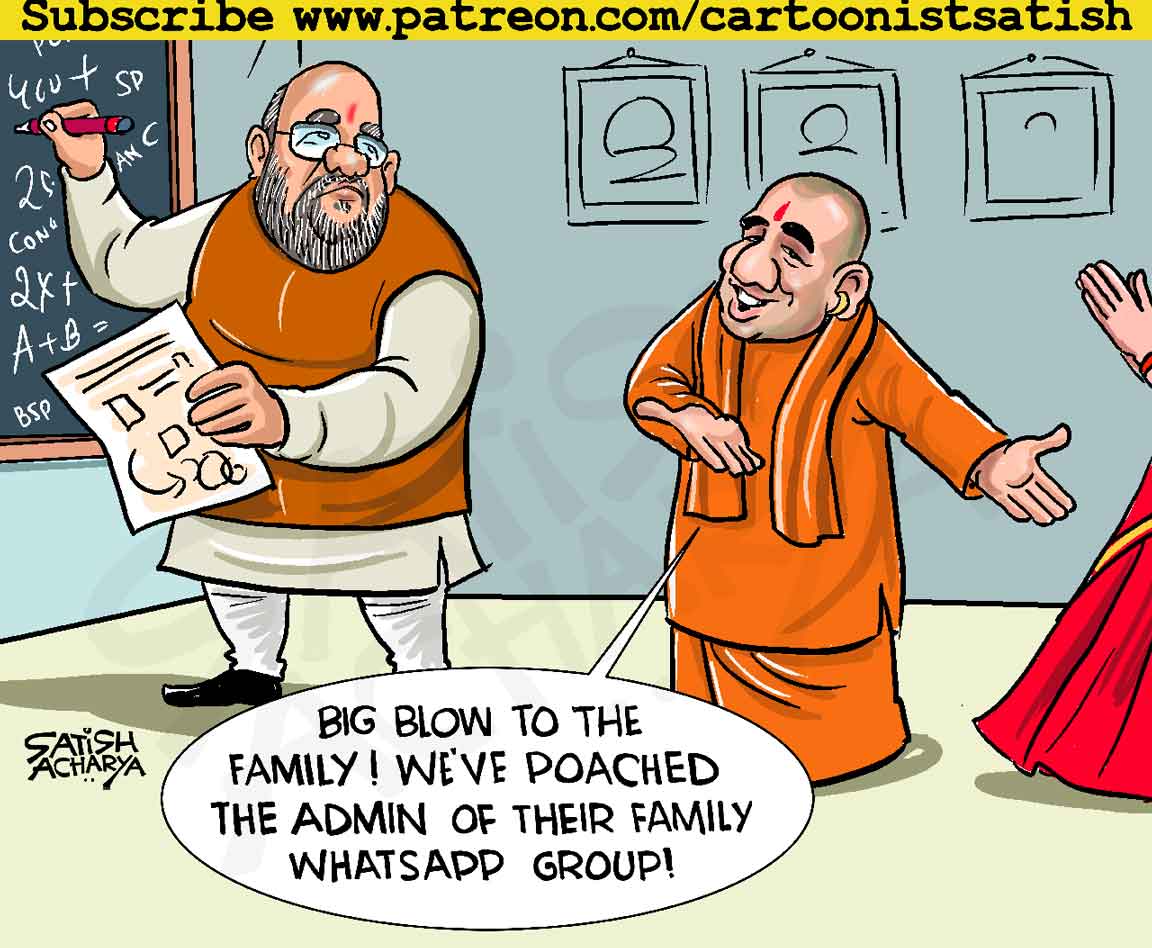 After several ministers and MLAs quit the BJP in UP, Satish Acharya imagines a moment of celebration. CM Yogi is seen jubilantly telling Amit Shah that the BJP poached the "admin" of Samajwadi Party's "family WhatsApp group", a reference to SP patriarch Mulayam Singh Yadav's step-daughter-in-law Aparna Yadav joining the party.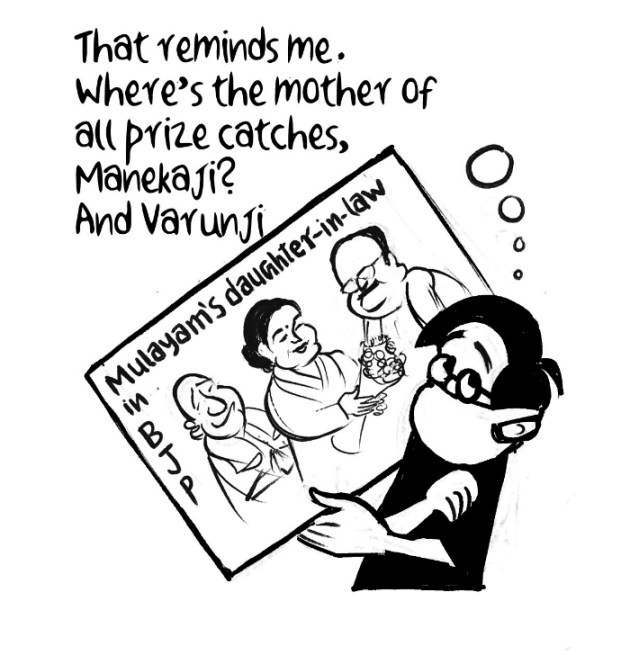 After Aparna Yadav's entry into the BJP, E.P. Unny remembers another daughter-in-law who had jumped ship to the BJP — Maneka Gandhi, late Indira Gandhi's daughter-in-law and late Sanjay Gandhi's wife. Maneka's son, Varun Gandhi, is also a BJP MP.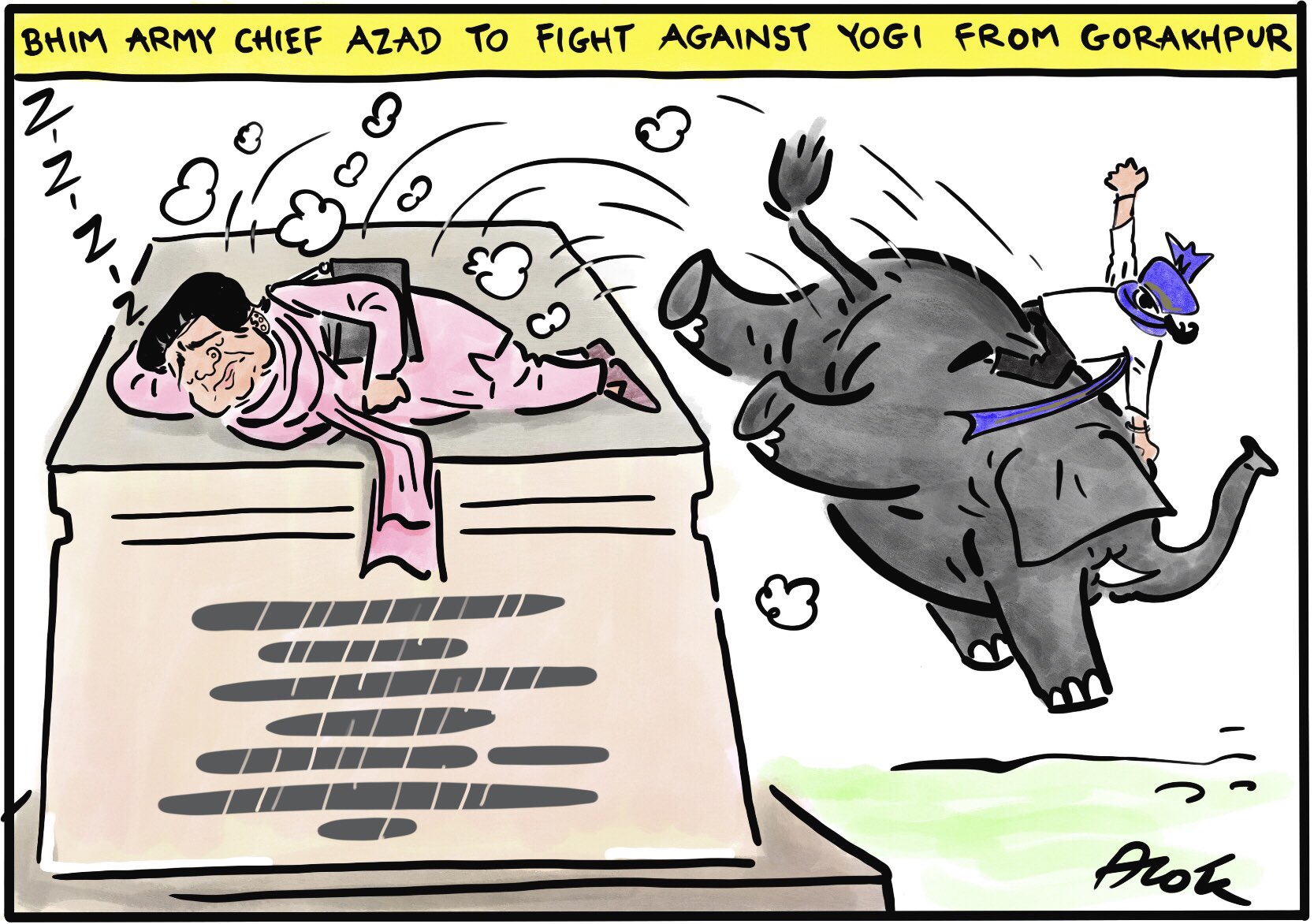 Alok Nirantar illustrates Bahujan Samaj Party supremo Mayawati snoozing as Bhim Army chief Chandrashekhar Aazad rides away atop her party mascot, the elephant. Aazad announced his candidature from Gorakhpur for the UP assembly polls opposite CM Yogi.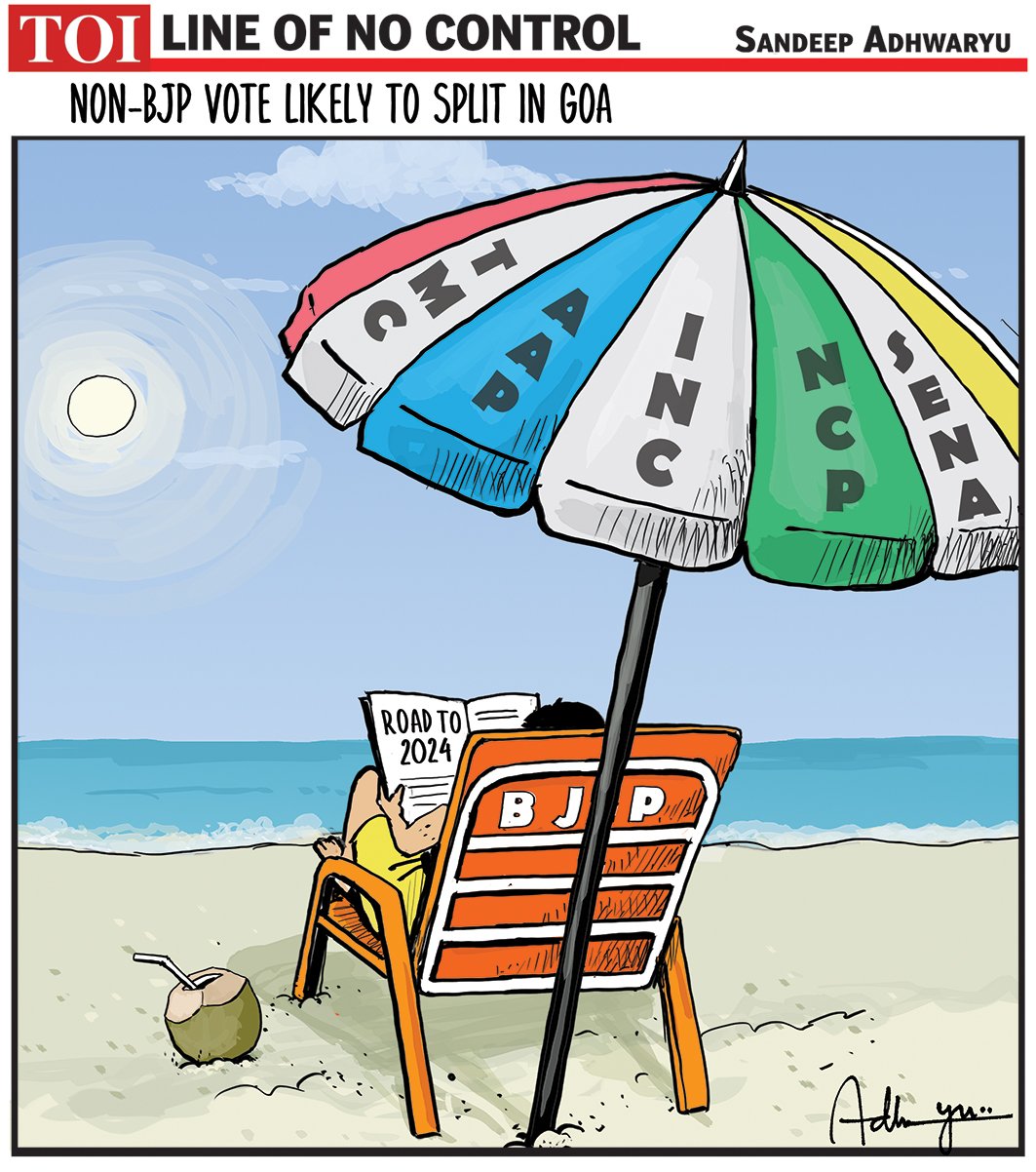 Sandeep Adhwaryu portrays the BJP in Goa relaxing on a comfy deck chair on the beach, and looking forward to the 2024 Lok Sabha elections while Opposition parties — Trinamool Congress, Aam Aadmi Party, Indian National Congress, Shiv Sena, Nationalist Congress Party — scrap among themselves before the assembly polls.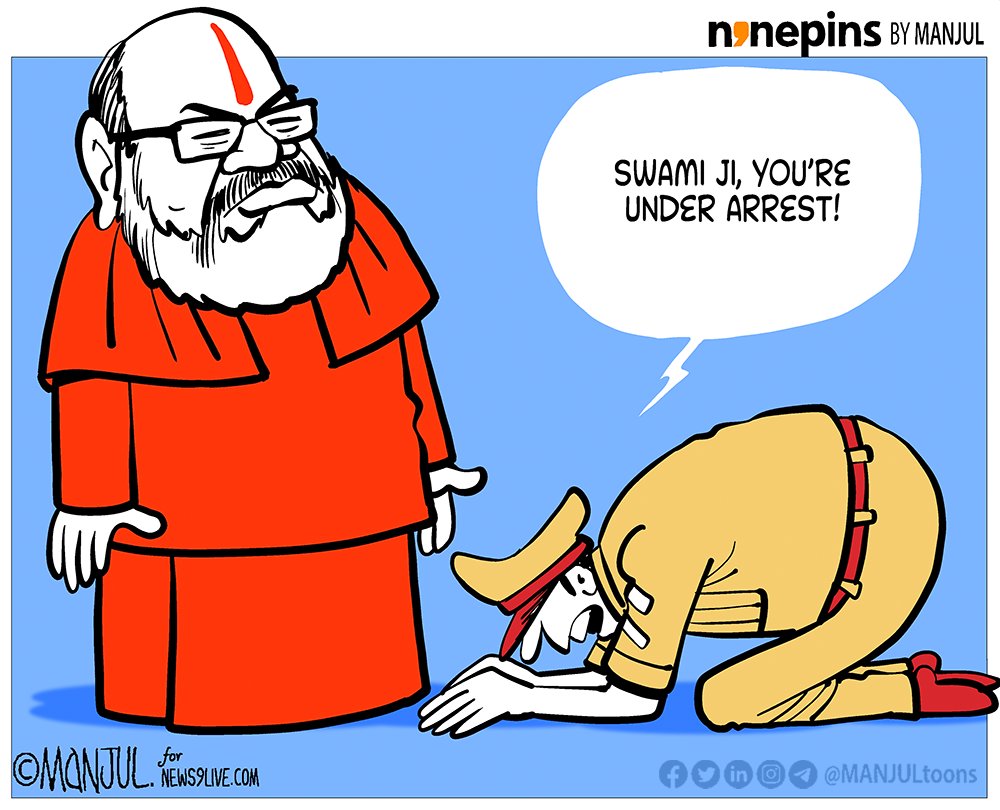 Manjul refers to the arrest of the controversial priest Yati Narsinghanand for allegedly delivering hate speech during a 'Dharam Sansad' (religious parliament) at Haridwar last month. The policeman falling to his knees represents the state machinery, which has been accused of delaying action in this case.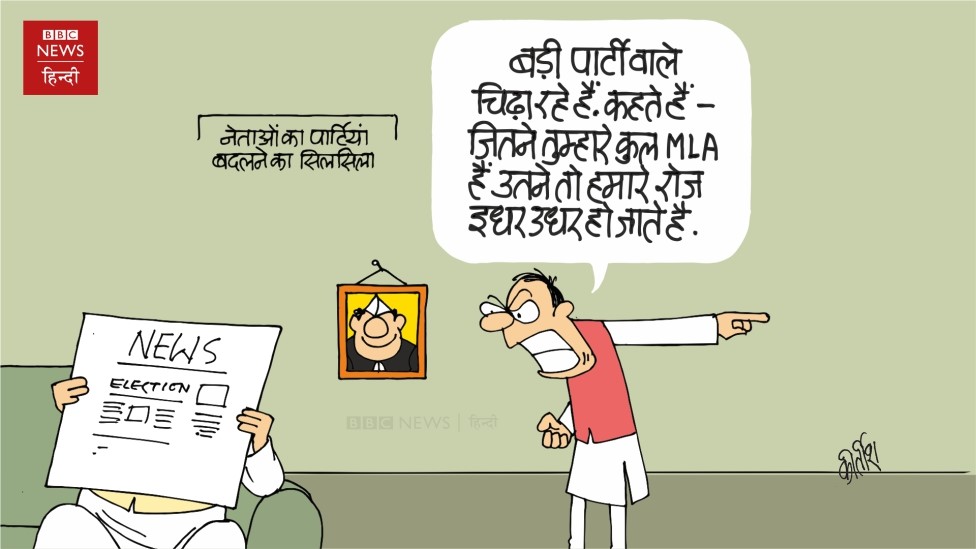 Kirtish Bhatt comments on ministers and leaders jumping ship ahead of the elections, as a functionary of a small party complains to his leader. He says bigger parties are teasing him that the total strength of his party is how many of their leaders come and go every day.