The selected cartoons appeared first in other publications, either in print or online, or on social media, and are credited appropriately.
In this week's featured cartoon, Tjeerd Royaards illustrates an Australian tennis racquet with Novak Djokovic as the ball and sends him to the other side. The allusion is to the Tennis star's deportation from the country, ahead of the Australian Open.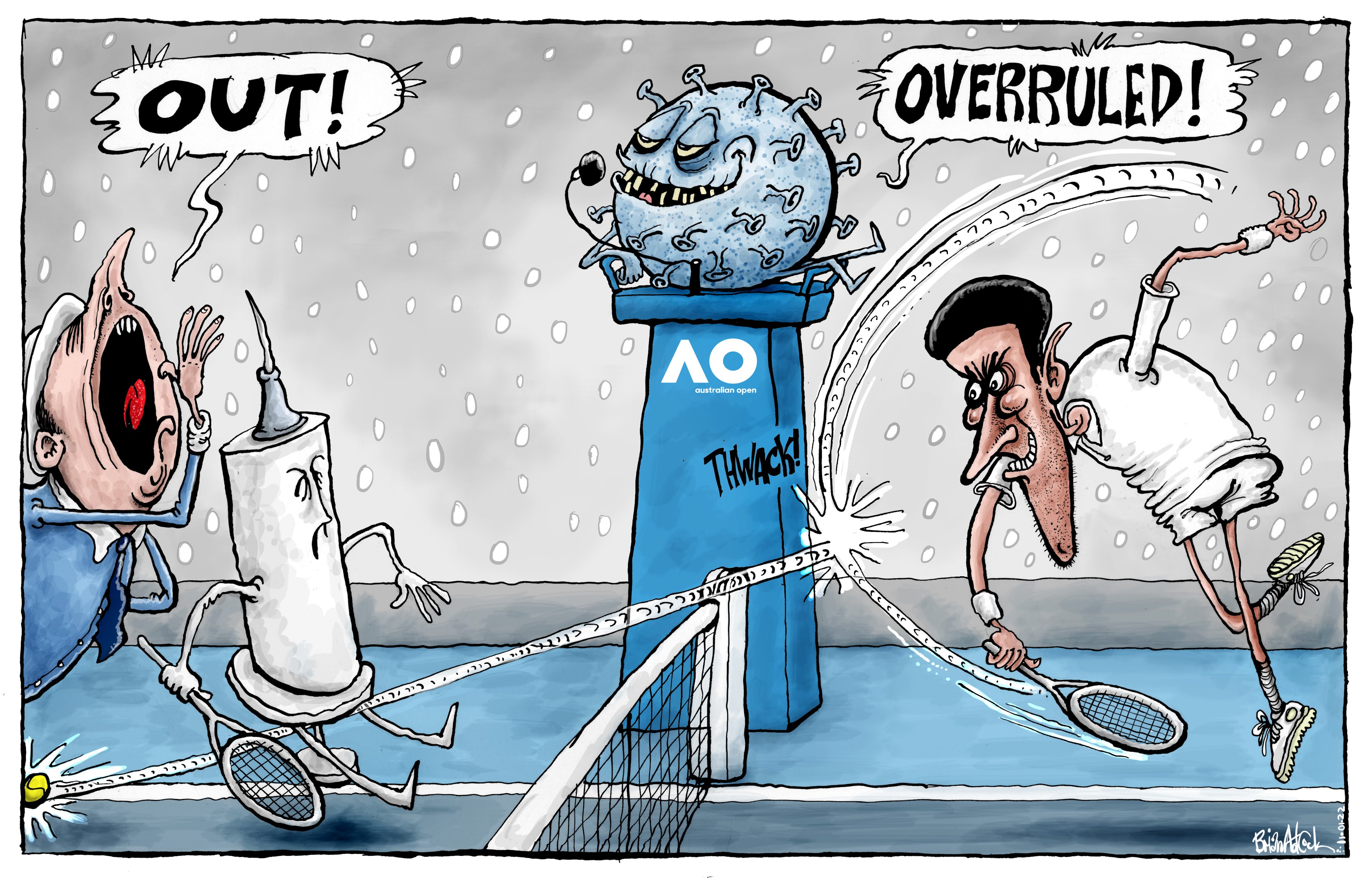 Brian Adcock also draws on the controversy surrounding Novak Djokovic. The unvaccinated tennis player was allowed to enter Australia on a medical exemption. However, his visa was cancelled and he has been deported out of the country, quashing his hopes of winning a record-breaking 21 men's Grand Slam titles, at the Australian Open.
Maarten Wolternick pokes fun at Djokovic's anti-vaxxer beliefs.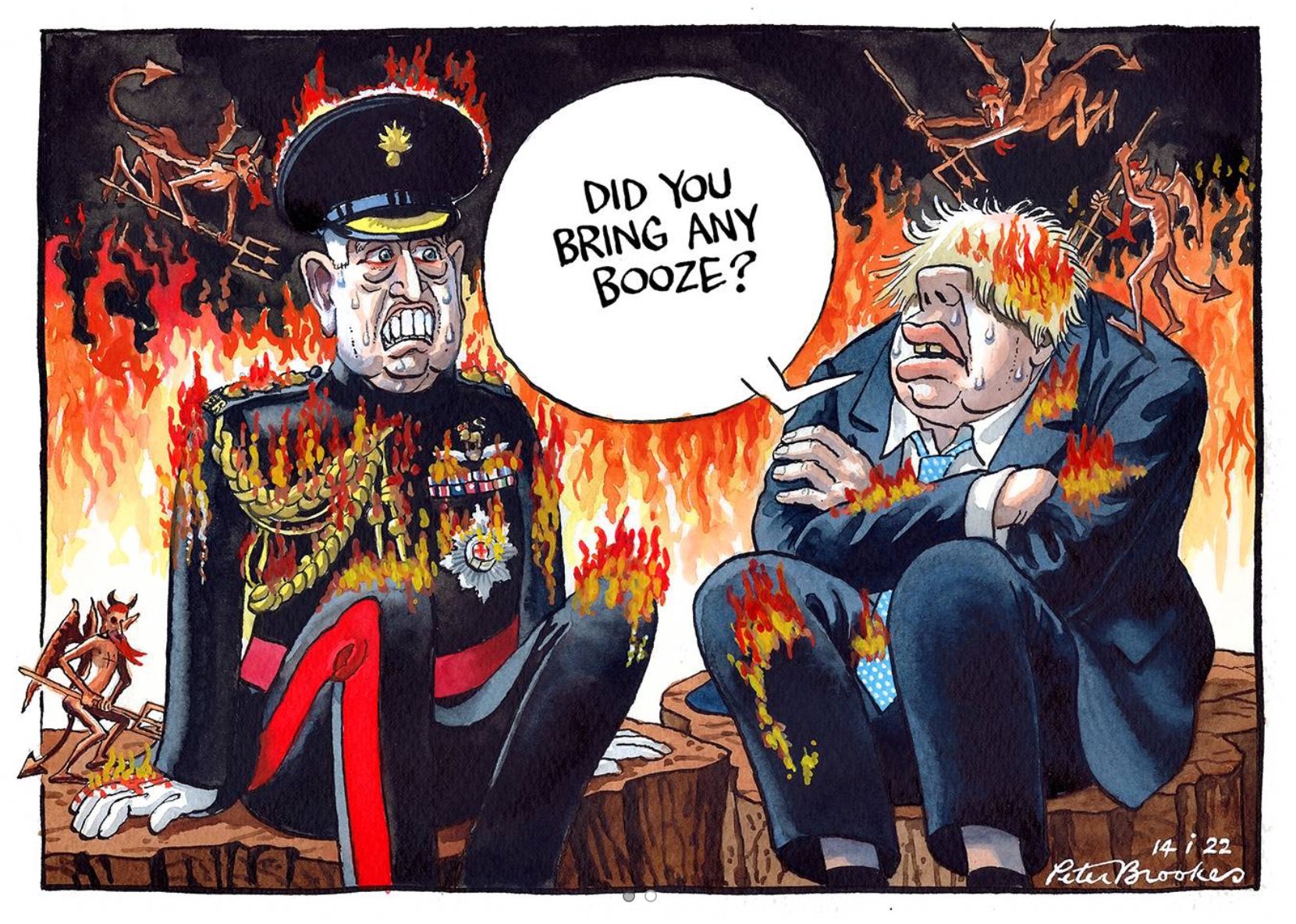 Peter Brookes illustrates UK Prime Minister Boris Johnson and Prince Andrew sitting amid a raging fire, sharing their misery. Johnson has been under scrutiny since he attended a garden party during a lockdown last year. On Friday, his office apologised to Queen Elizabeth for two parties held at Downing Street the night before she buried her husband, Prince Philip. On the other hand, Prince Andrew was stripped of his military titles and royal charities after a New York judge ruled that a sex abuse lawsuit against him could move forward.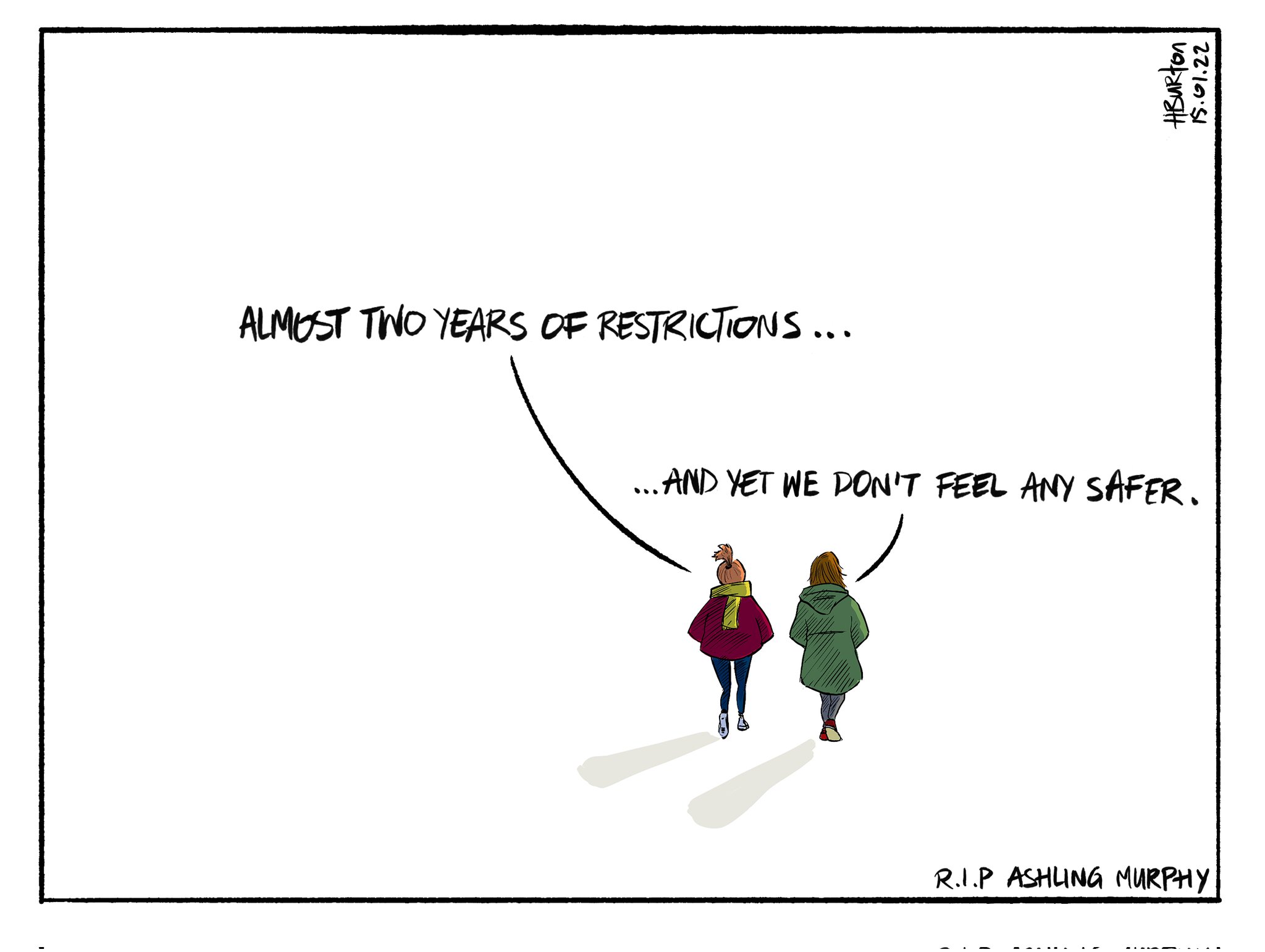 Harry Burton draws on the murder of a 23-year-old Ashling Murphy, a primary school teacher who was killed while she was on her afternoon run in Ireland last week.