The selected cartoons appeared first in other publications, either in print or online, or on social media, and are credited appropriately.
In today's featured cartoon, E.P. Unny comments on Captain Amarinder Singh's statement that he's ready to launch a new party and ally with the BJP, by showing him listening to long-time BJP ally Nitish Kumar's 'audiobook'.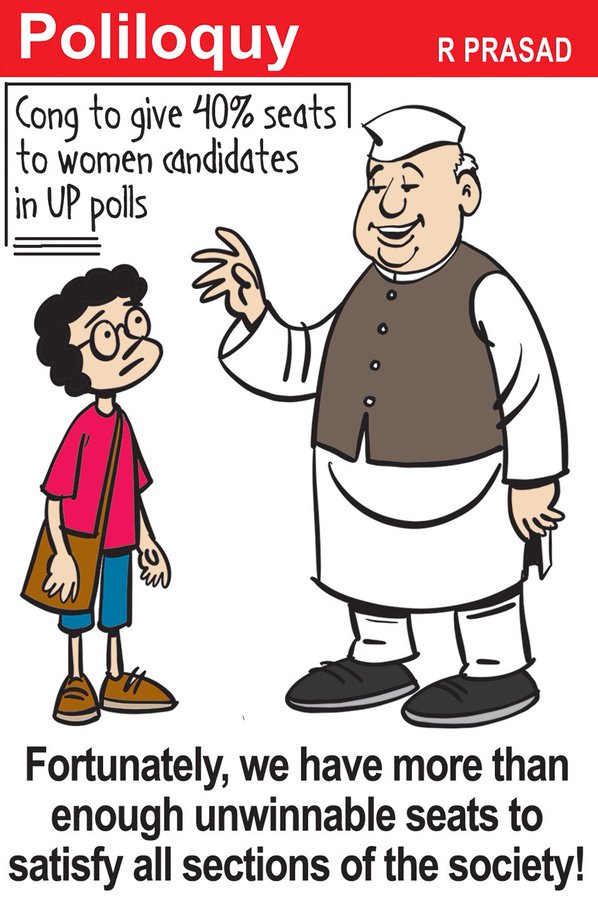 R. Prasad takes a dig at Priyanka Gandhi Vadra's recent promise that the Congress will give 40 per cent tickets to women for the UP assembly elections, suggesting that the party won't win seats anyway, so it might as well keep all sections of society happy in ticket distribution.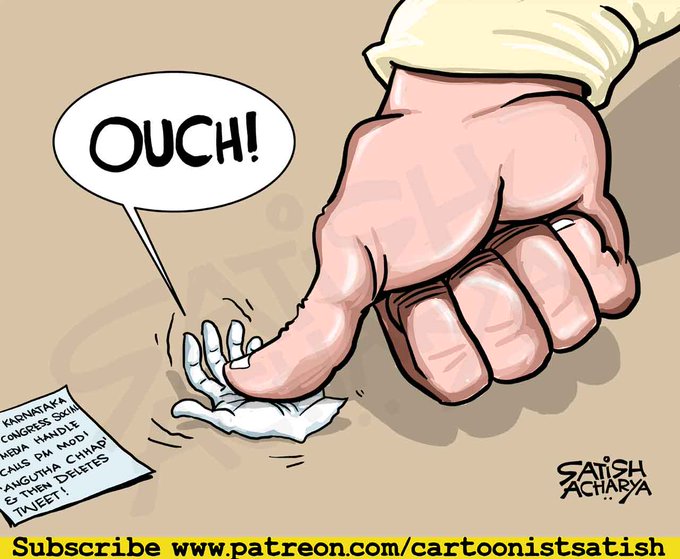 Satish Acharya refers to the power of an angootha (thumb) after a Karnataka Congress spokesperson called PM Narendra Modi "angootha chaap" (illiterate) in a tweet and deleted it after his state party chief D.K. Shivakumar called it "uncivil".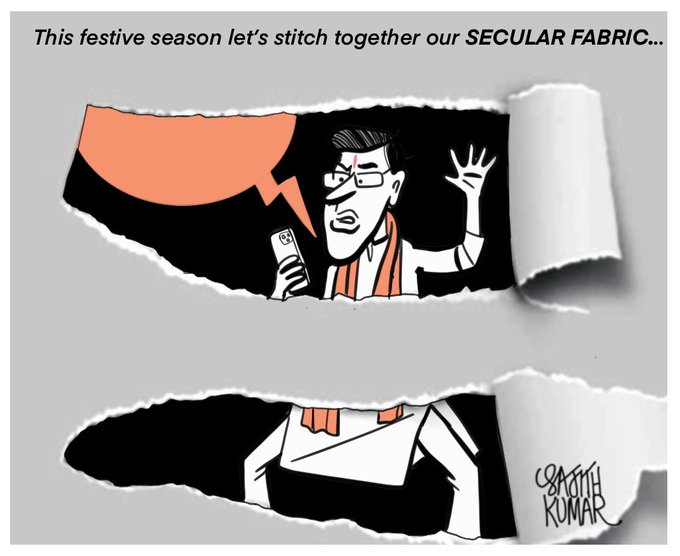 Sajith Kumar gives his take on clothing brand Fabindia's recent advertisement "Jashn-e-Riwaaz" and the backlash it received online including from BJP MP Tejasvi Surya, who called it a "deliberate attempt of abrahamisation of Hindu festivals".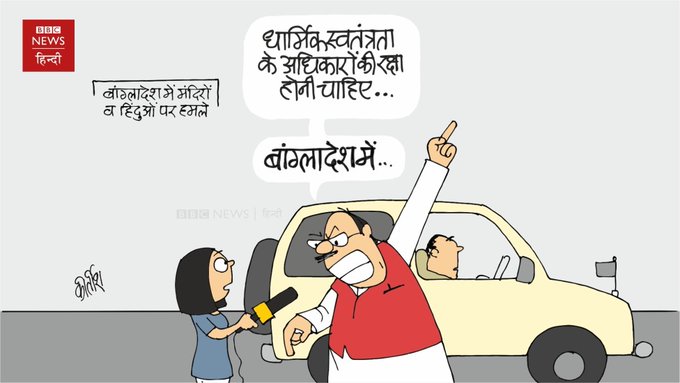 Kirtish Bhatt calls out India's political leaders and spokespersons, who don't hesitate to air their opinion about religious freedom in Bangladesh, while remaining silent about incidents of communal violence in India.