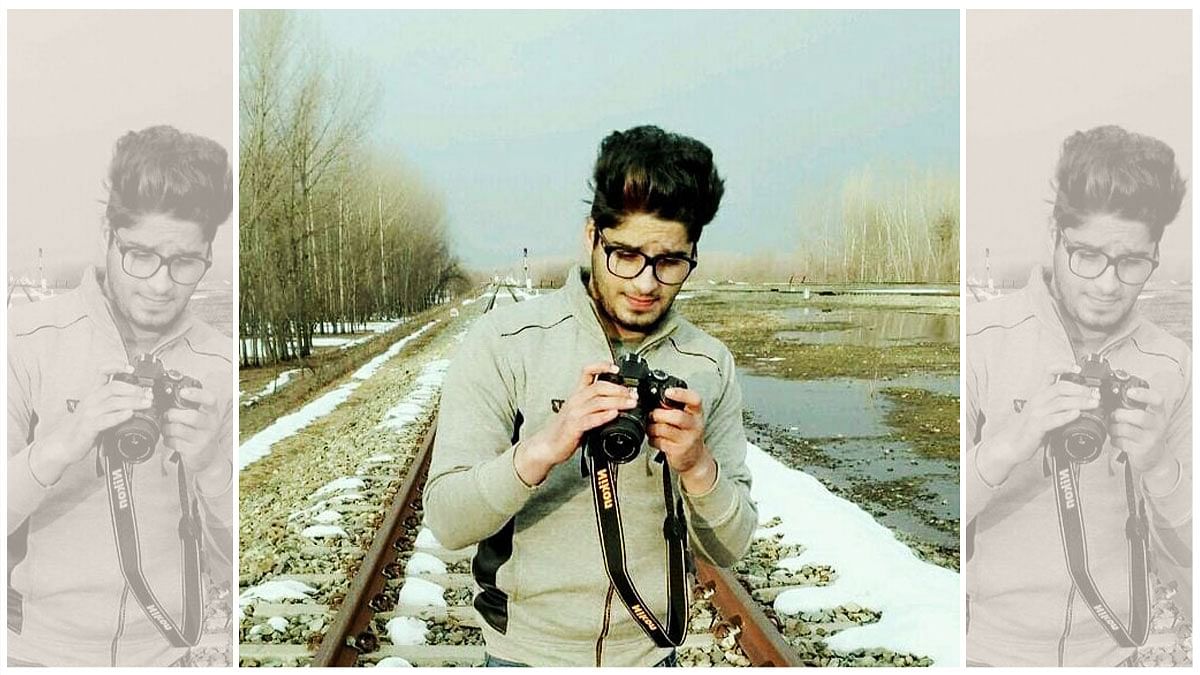 New Delhi: From the detritus of gun battles to the strange rhythms of locked-down life during the pandemic, Muhammad Manan Dar's camera was busily chronicling life under the shadow of militancy in Kashmir. He'd been freelancing as a photojournalist for just one-and-a-half years, but was already making a mark; a photo featured in The Guardian was one notable highlight.
Then, in late 2021, it all came to an abrupt halt: The National Investigation Agency (NIA) had arrested Dar over certain photos — purportedly showing security personnel and their deployments — that it said were found on his phone.
On 10 October that year, the police summoned Dar for questioning at Srinagar's Batamaloo Police Station. The NIA arrested him on 22 October and charged him under sections of the Indian Penal Code (IPC) and the Unlawful Activities (Prevention) Act or UAPA. After spending over a year in Delhi's Tihar jail, he was granted bail by a Delhi court on 2 January this year. The bail order is a scathing indictment of the case against Dar.
The NIA had alleged that Dar was sharing "images of security forces, deployment, pickets under the cover of being a photojournalist". However, Dar's lawyers submitted that the agency did not have any concrete evidence against him, and also pointed out that as a photojournalist, his phone would invariably have photos chronicling daily life in the Valley.
In his order, additional sessions judge Shailender Malik asserted that the "accusation against the accused does not appear to be cogent and true". He added that there was nothing to show that Dar was actually sharing such photographs with any individual or organisation at any point of time. The order also observed that the mere presence of "objectionable material" on a mobile phone would not be sufficient to connect an accused with allegations against them.
The judge further asserted that allegations of assisting terrorist organisations under the cover of being a lawyer or a journalist "must be supported by direct evidence of any such activities".
---
Also Read: SC raps Modi govt for delaying judges' transfers — 'indicates other factors coming into play'
---
Featured in The Guardian 
Eager to pursue photojournalism, but without resources to leave the Valley, Dar had chosen to take up a diploma course in photography at the local polytechnic college in Srinagar, which he finished in 2019. Dar was also selected for the Journalism and Mass Communication course at the Cluster University in Srinagar (CUS) in 2021, before he was arrested.
On 16 July 2021, a photo clicked by Dar was featured by The Guardian, in its 'Twenty photographs of the week'. It was a photo of a Kashmiri woman covering her mouth with her shawl, looking straight into the camera through a gaping hole in a wooden door. The description of the photo said: "A Kashmiri woman looks inside a house damaged during clashes between militants and Indian forces in the Danmar area of Srinagar."
Dar's photo was featured, along with photos of protests in Cuba, flash floods in Europe, looting in South Africa, fires in California and celebrations in Rome after Italy won Euro 2020. The selected photos were defined as "the most striking images from around the world" that week.
His portfolio on other websites including Getty Images, Pacific Press and Zuma Press catalogue the life of ordinary people in Kashmir, including shots of children studying, praying, and working.
Additionally, several of his photos also document the aftermaths of several gunfights between militants and government forces. These include a clash in the Rajpora area of Pulwama on 2 July 2021; one in Maloora on Srinagar's outskirts in June 2021; in the Khanmoh area of Srinagar in May 2021; in Semthan, Anantnag district in April 2021, in the Jan Mohalla area of Shopian district in April 2021; in Kakapora, Pulwama, in April 2021; and in Beerwah, Budgam district, in February 2021.
One such photo on Getty Images shows vehicles of Indian forces moving towards a gunfight site in Danmar area of Srinagar. Another depicts a young boy looking at a wall damaged during a gunfight in the Maloora area of Srinagar. Another one of Dar's photos, uploaded on Zuma Press, shows a man with blood on his face and a police baton on his neck. The caption reads: "A Kashmiri Shiite boy shouts religious slogans as he is arrested by Indian policemen during Muharram religious procession in Srinagar." Das has also clicked multiple photos of paramilitary troopers standing guard, and of barbed wire in various parts of Srinagar.
---
Also Read: What is Section 26(2) of RBI Act & how it divided SC judges in demonetisation case
---
NIA allegations 
As detailed in the court order, the NIA has alleged that Dar was working under the cover of a photojournalist, but was actually a part of a "hybrid cadre meant to execute small-scale attacks such as target killings of minorities, security forces, political leaders, and other important persons to create unrest and spread terror".
He was arrested in what is known as the "Jammu and Kashmir terrorism conspiracy case", according to the chargesheet, a copy of which ThePrint has seen. The FIR in the case was filed on 10 October 2021, alleging that members of several banned terrorist organisations have been actively conspiring to carry out terrorist activities in Jammu and Kashmir and other parts of the country, including Delhi, since the abrogation of Article 370 of the Constitution in August 2019.
These organisations allegedly include Lashkar-e-Toiba, Jaish-e-Mohammed, Hizb-ul-Mujahideen, and al-Badr, as well as affiliates of these groups such as The Resistance Front (TRF) and People Against Fascist Forces (PAFF).
In all, 32 people have been arrested in the case so far, including five students. The chargesheet in the case was filed in April this year. Dar's younger brother, Hanan Dar, a college student, was also arrested in the same case, and is currently lodged in Tihar Jail in Delhi.
As evidence against Muhammad Manan Dar, the NIA presented images and videos of certain terrorist organisations, pictures of terrorists with guns, as well as posters and statements issued by terrorist organisations, allegedly recovered from his phone.
He was charged under sections 120 (criminal conspiracy) and 121A (conspiracy to wage war against the Government of India) of the Indian Penal Code, as well as UAPA sections 18 (conspiracy to commit or abet, incite etc. a terrorist act), 20 (being a member of a terrorist gang or organization), 38 (membership of a terrorist organisation) and 39 (offence relating to support given to a terrorist organisation).
'Evidence don't indicate terrorist activity'
Dar applied for bail in January last year. His lawyers had asserted that no evidence had been presented connecting Dar to any violence in Jammu and Kashmir. They argued that the NIA's case was based on "conjectures, surmises, and (is) devoid of any concrete material/evidence".  Dar was represented by advocates Tara Narula, Tamanna Pankaj and Priya Vats.
Examining the chats and other evidence presented by the NIA, the court noted that the "chats do not indicate that such messages/chats were sent by the accused".
It further said, "Admittedly, there is no evidence at all showing sharing of any such photograph/image of security forces, deployment etc with any individual or organisation at any point of time."
Judge Malik asserted that "none of the evidence… in any manner indicate any act of 'terrorist activity' as defined u/s 15 of the Act, in any manner". The court, therefore, granted him bail, citing a judgment passed by the Supreme Court in 2021.
The apex court had ruled that "mere association" with a terrorist organisation as a member or otherwise is not sufficient to attract Section 38 of the UAPA. It had said that association or support for a terror outfit should be accompanied with an intention to commit acts to further the activities of the  organisation.
(Edited by Anumeha Saxena)
---
Also Read: Why Allahabad HC quashed UP govt order on OBC quota in civic polls — 'state on wrong side of law' 
---