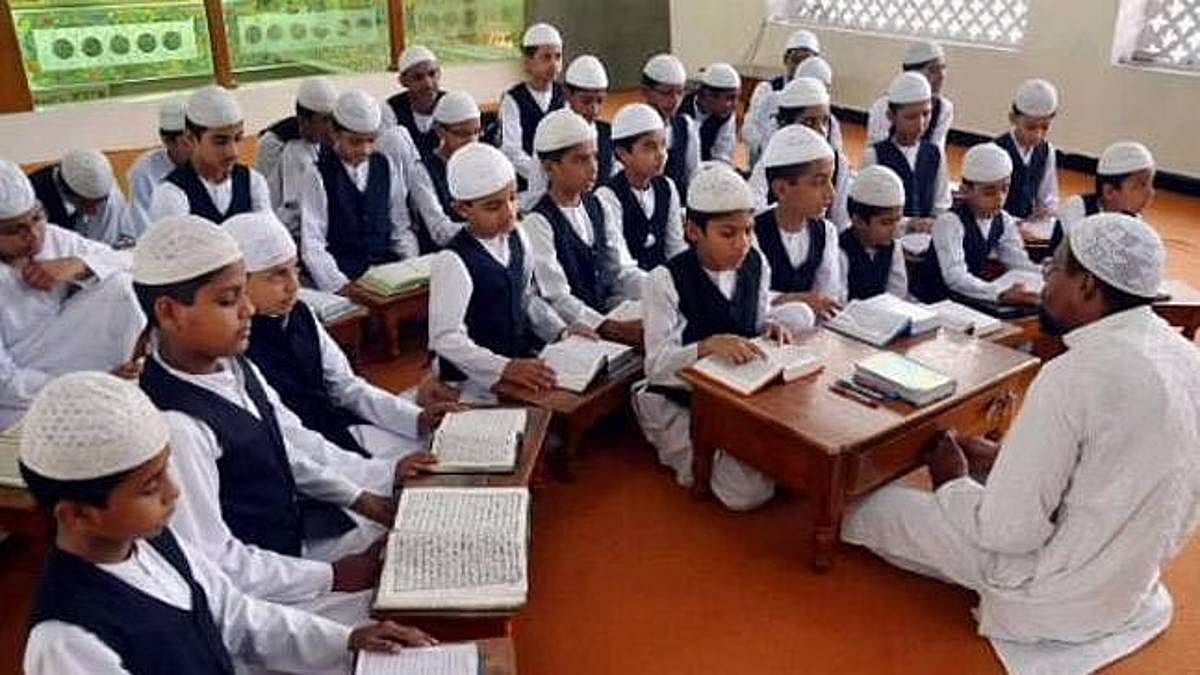 Lucknow: The Modi government's decision to change key provisions in the pre-matric scholarship scheme for students from minority communities has met with criticism, confusion and some indifference in Uttar Pradesh despite the UP Madarsa Shiksha Parishad (UPMSP) clarifying the move applied to students of all minority communities and not just Muslims studying in madrasas.
About 20 lakh students study in 16,513 recognised madrasas in the state, according to official records.
Introduced in 2006, the scheme provided Rs 1,000 per annum as scholarship to a child studying in Classes I to V, while those in Classes VI to X — either day scholars or hostelites — received Rs 4,700 per annum. An additional maintenance allowance of Rs 600 and Rs 100 per month was given to hostelites and day scholars.
The notice announcing the change in provisions, issued by the Ministry of Minority Affairs and accessed by ThePrint, stated that students studying in Classes I to VIII are already covered under the Right to Education Act (RTE), 2009, which provides for "free and compulsory education of all children in the age group of six to fourteen years".
The scholarship will, therefore, be provided to those studying in Classes IX and X, it said.
"The institute nodal officer/district nodal officer/state nodal officer may accordingly verify the applications for Classes IX and X under the pre-matric scholarship scheme of the Ministry of Minority Affairs," the notice added.
The scheme is implemented through state governments and administrations of union territories.
The change in provisions of the pre-matric scholarship scheme has drawn a sharp reaction from opposition leaders who attacked the ruling Bharatiya Janata Party (BJP).
While Congress leader Randeep Surjewala criticised the "abolition of pre-matric scholarship scheme for lakhs of SC-ST-OBC-minority children from Class 1 to Class 8" as a "BJP attack on the poor and education", his party colleague and Leader of Opposition in the Karnataka Legislative Council, B.K. Hariprasad, said PM Narendra Modi "should withdraw this draconian rule immediately".
Madurai MP and Communist Party of India-Marxist (CPI-M) leader S. Venkatesan has requested the Modi government to restore the pre-matric scholarship to all students at primary and elementary levels.
In Uttar Pradesh, however, opinion is divided on the impact of the move. While heads of some madrasas claimed that students rarely received the assistance, owing to lack of awareness about the scheme and middlemen claiming the benefit, others called the move "anti-madrasas".
"Under the RTE Act, students in Classes I and VIII are being given free education already. Hence, the scholarship (for them) was scrapped. There is no question about madrasas here. Madrasas are a part of it. This is for schools, missionary schools, people of different faiths, all minority institutions and their children. Their scholarship has been scrapped and not only of madrasas," UPMSP chairman Iftikhar Ahmed Javed said, explaining the ministry's notification.
Talking to ThePrint, Javed added that the word "madrasa is not there in the order received Friday". "You should be clear that that scholarship for all minority students was scrapped from Classes I and VIII because they are already getting free education under RTE Act."
According to Javed, about 8.43 lakh students in the state were so far covered under the scholarship. "Of them, if students of Classes IX and X are taken out, almost 7 lakh are studying in minority institutions and half of them are in madrasas, which will be about 3.5-4 lakh," he said.
Meanwhile, Parwinder Singh, a member of the UP minority panel, alleged that the funds meant for scholarships and other aid were till now distributed only among the Muslims. "The funds should be equally distributed between the five dominant minority communities in UP — Muslims, Christians, Sikhs, Jains and Buddhists," he said.
---
Also Read: Not madrasas, not Pakistan terror camps, India's blasphemy killers are products of toxic hate
---
Pinch the poor vs never got the benefits
Despite Javed's clarification that the Centre's decision was not targeted only at those studying in madrasas, the move has left many associated with these institutions unhappy.
"The move will affect those from the economically weaker background. There are conditions regarding family income and only after submission of income certificates and other documents, students could get the scholarship. This will impact the students who belong to economically weak backgrounds," Eram Group of Institutions chairman Khwaja Faizi Younus said.
It was a good scheme helping children of rickshaw pullers, vegetable sellers, as they would mostly apply for the scholarship, he added.
Some other stakeholders fear the change in provisions of the scholarship may lead to many students dropping out of school.
"It is the government's power, whether to give the scholarship or withdraw it. This was a meagre amount handed to students. Several children were studying just for the scholarship, as they used the money on eatables. Many would use the provision (scholarship) for books, etc. This will demoralise the children," Shia Markazi Chand Committee president Maulana Saif Abbas Naqvi said.
"It is possible that some also use it for recharging their mobile phones and (buying) pan masala, but if we look at it positively, the move will lead to a fall in the student enrolment in minority education institutes."
"I want to request the government not to scrap this (scheme) as it is not a political issue but a question of children's future," said Naqvi, who is also the managing director of the Hauza Ilmiya Abutalib chain of schools.
There were also a few voices claiming that the scheme's benefits didn't reach students.
"Whether it be considered a lapse on our part or the government's, we don't know. The schemes don't reach those who work. Their benefits are availed only by people who access it clandestinely. About five years ago, we applied for funds for a library, etc, from the Maulana Azad Education Foundation, but to no avail. It is the government's responsibility to ensure that information reaches madrasas. Usually, information is published in lesser-known newspapers," Lucknow's Tanzeemul Makatib madrasa secretary Maulana Shafi Haider alleged.
"In some madrasas, several schemes are implemented because those (officials) working for the government don't change. Even if the government wants to ensure that the benefit of schemes should reach (all madrasas), it doesn't because of middlemen," he claimed, hinting at collusion between some madrasas and government officials.
Lucknow-based activist Zameer Naqvi, who has filed several petitions in the Allahabad High Court against alleged malpractices in UP madrasas, told ThePrint that the move will hardly impact students because those from madrasas rarely get any benefit of the scheme.
"Usually the institutions, not the students, get the benefits of the scholarships," he alleged, adding that most madrasas were self-sustained with donations received from the community.
(Edited by Poulomi Banerjee)
---
Also Read: Modernisation, or harassment? Why survey on unrecognised madrasas is fuelling row in UP
---