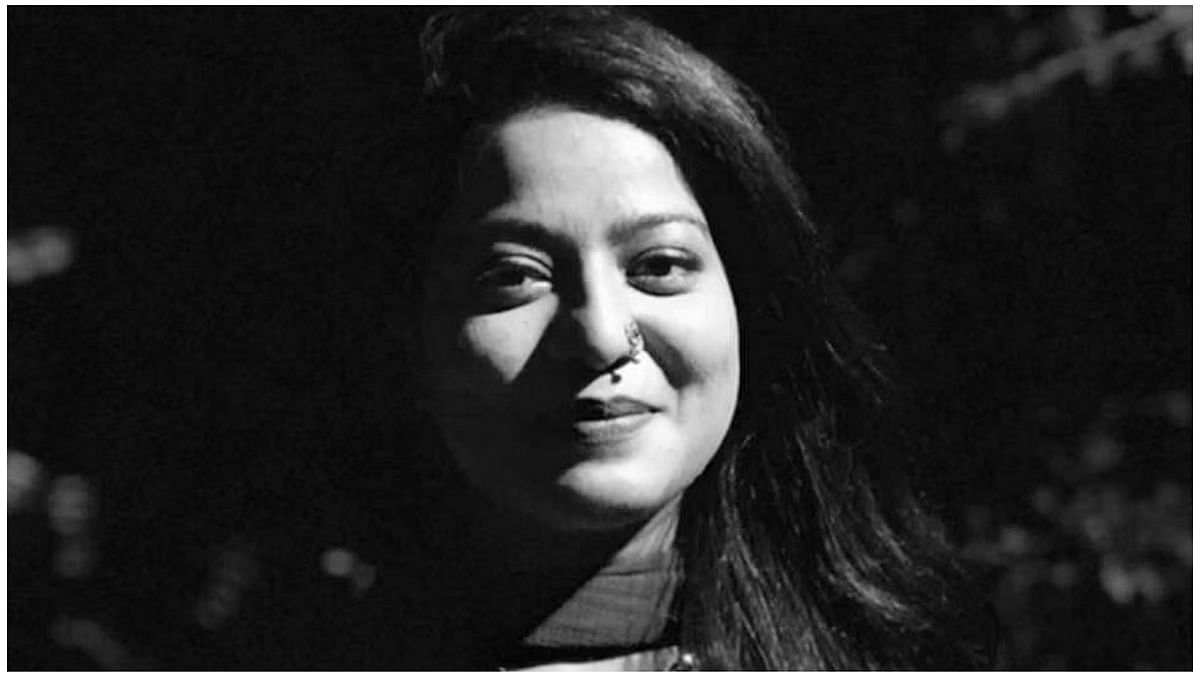 New Delhi: Safoora Zargar, a student activist and research scholar, has claimed that her university, Jamia Millia Islamia (JMI), has refused to grant her an extension to submit her thesis. and has been discriminating against her.
In a statement to ThePrint, she said, "I have pursued my master's degree from this university, but I have never been ill-treated before. My supervisor refused to help me, saying that my admission has been revoked and since I'm no longer a student here, she cannot help me with my thesis anymore. I don't know if I am a student here anymore."
However, the university, in a statement to ThePrint, said that Zargar had submitted her request late by two months. Regarding the extension itself, Jamia's administration has claimed that she had already been given three extensions to finish her research, making her ineligible for a fourth.
Zargar was arrested in April 2020 under the Unlawful Activities (Prevention) Act (UAPA) in connection with the anti-Citizenship (Amendment) Act protests, and spent about three months in jail when was pregnant, before coming out on bail.
The 29-year-old, who started her M.Phil in 2019, has also claimed that the university administration used derogatory words to turn her away and called her a 'dangai' (rioter). She added that other students had been given several extensions owing to Covid-19, "but the university has refused to give me more than one such extension".
She further claimed, "I submitted about 65 pages of my research to my supervisor in November 2021, wherein she said that my work was satisfactory. I still need her guidance regarding my analysis, but I have not been able to meet her despite several attempts. I have not been given any feedback on my work since December. I am being treated like a criminal."
Zargar's M.Phil thesis is titled 'The socio-spatial segregation among Muslims in Delhi. A case study on Ghaffar Manzil Colony'. She works under associate professor Kulwinder Kaur and completed three years of M.Phil education in February 2022, with one Covid-19 extension and a normal extension available for all scholars.
Zargar claimed that she submitted an application for a Covid-19 extension in December 2021, and the department granted only two months, till February. In April this year, she again applied for a women's scholars extension.
In May 2022, the University Grants Commission (UGC) permitted universities and higher education institutions to give an extension of up to six months beyond 30 June for M.Phil or Ph.D. thesis submissions on a case-by-case basis after reviewing a student's work. This was the fifth Covid-19 extension granted to research scholars.
---
Also Read: In a 1st in 7 years, 3 women top UPSC exam. Among them, student of 'controversial' Jamia academy
---
'Research for the thesis unsatisfactory'
The Jamia administration, in a written response to ThePrint, claimed that Zargar had already been given three extensions, and so far her research for the thesis had been found unsatisfactory.
The response said, "As per the UGC guidelines and the relevant JMI ordinance, the M.Phil dissertation has to be submitted after the completion of three semesters. After that, there is a maximum provision of two more extensions i.e. the fourth and the fifth semester. Ms. Safoora Zargar was given these two extensions."
It added, "Over and above those extensions, she was also given Covid extension of a semester, that is, the sixth semester, as per the UGC notification. She did not complete her dissertation before the expiry of the Covid extension that came to an end on 6 February 2022. There is no provision for any further Covid extension as per the UGC notification as the scholar has been claiming."
"The scholar, despite the advice from her Research Advisory Committee, did not apply for an extension as a woman scholar within the stipulated time i.e. before the expiry of her Covid extension i.e. on 6 February 2022."
The response said that Zargar filed the request for an extension more than two months after the expiry of the stipulated time.
Regarding the student's claim of lacking support from her supervisor, it read, "From time to time, the scholar was encouraged by the supervisor to do fieldwork and completed her work from time to time. But, the scholar did not make any progress in her work as suggested by the RAC. Her past report had also been showing unsatisfactory progress."
The university did not respond to the student's claim regarding the cancellation of her admission.
(Edited by Siddarth Muralidharan)
---
Also Read: Jamia Millia Islamia to adopt CUET for admission into 8 undergraduate courses for 2022-23
---