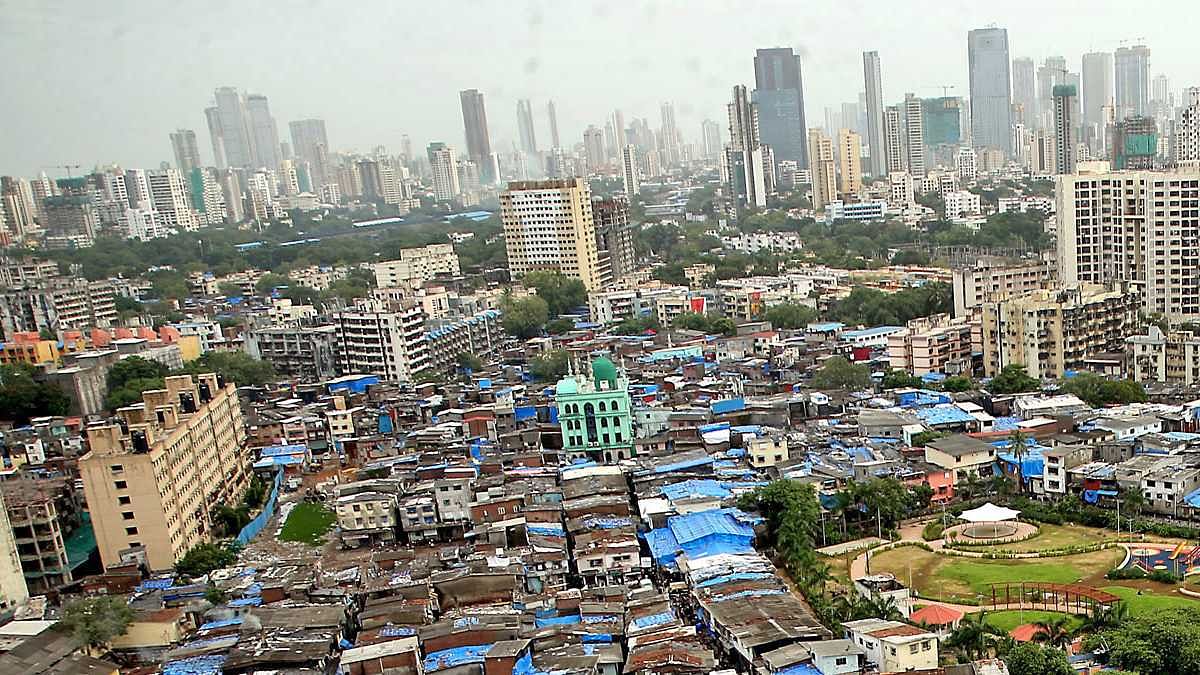 Mumbai: Although the Eknath Shinde-led Maharashtra government has once again given the go-ahead for the much delayed Dharavi redevelopment project, a clamour for self-development of individual societies rather than of the entire slum as a cluster is growing among its residents.
One of Asia's biggest slums, Dharavi houses a population of around 6.5 lakh and employs around a lakh people in various cottage industries and small businesses. Since 2003, the topic of its redevelopment has been brought forth by the government every time there is an election round the corner, but until now, the project has not meaningfully taken off, Dharavi residents told ThePrint.
"This topic has just become a tool for politicians. But no solution is ever found," said Ravi Vora, who has lived in Dharavi for 46 years.
The project to redevelop the slum, spread across an area of 2.8 square kilometres, was first mooted in the year 1999 by the then Bharatiya Janata Party (BJP)-Shiv Sena government. The state government decided to go ahead with the project in 2003-04. At that time, it had envisaged a cluster redevelopment project — that is, redevelopment of the entire slum as a planned township.
But for various reasons ranging from faulty bids to developers not having the risk appetite to take up such a large project, as well as the inherent complexities of Dharavi and its motley of slums, buildings, shops, tanneries, and household industries, the project never took off.  
Over Friday and Saturday, the Maharashtra government headed by Chief Minister Eknath Shinde and Deputy Chief Minister Devendra Fadnavis issued a set of fresh tenders for the project, seeking a project management consultant and a new developer to carry out the revamp of the slum sprawl. The move came months ahead of the crucial Brihanmumbai Municipal Corporation (BMC) elections, likely to be held later this year or early next year.
Raju Korade, an activist from NGO Dharavi Bachao Andolan, said promises of completing the project are made only before an election.
"Be it Vidhan Sabha, Lok Sabha, or even municipal elections, tenders are just floated. Once the elections are over, some reason is given to scrap these tenders. Residents now have started to feel that this is just a 'chunavi pulav' (political gimmick)," he told ThePrint. 
Dharavi resident Vora, quoted earlier, said, "What the public wants is self-development. Let that happen is what we think." 
By self-development, Vora said he means allowing residents to redevelop individual societies within Dharavi rather than revamping the entire slum as a cluster.
The Dharavi redevelopment project comes under the Slum Redevelopment Scheme (SRA), a statutory body that gives single window clearance for all types of approvals that are required for slum projects, including for the formation of cooperative societies. 
Dharavi Redevelopment Board CEO S.V.R. Srinivas, who is overseeing the project, told ThePrint that there are four-fold challenges in developing a massive cluster like Dharavi.
"Firstly, its sheer density makes it challenging, it is like a township. Second is the intermixing of residential and commercial. For investment purposes, there is a huge cash flow in the beginning, and lastly, finding a transit accommodation for people because Dharavi is fully occupied and has no place," said Srinivas.
"Earlier tenders nobody had responded [to], it was extended five times so as to attract investors. We are going with Special Purpose Vehicle (SPV) where the government is also a party to the development. I am hopeful that this time, with state support, the project will definitely take off," he added.
---
Also Read: On edge of election season, Dharavi makeover project looks set for takeoff again
---
'At least start with individual redevelopments'
The SRA's redevelopment scheme is aimed at providing free housing to slum dwellers living in Dharavi before January 2000. The project also aimed to use the land as an incentive to get private builders to invest in housing for the poor. In return, the builders were to be allowed to develop a part of the land or sell additional houses in the open market to make profits and get a higher Floor Space Index (FSI).
Anil Kasare, general secretary of the Jan Kalyan Samiti — an organisation formed locally by 12 societies, which includes around 500 slums — told ThePrint that Dharavi residents have been asking the government to allow them to opt for self-redevelopment.  
Dharavi residents have formed housing societies of their own.
"In the last 20 odd years, the redevelopment project hasn't taken off. And so, off late, we have started demanding to the government that if you can't do anything, let us at least go for self redevelopment. But [no matter] which government is in power, we've written to [them] all, but nobody is serious," he said.
Under self-redevelopment, the onus of revamping societies is on residents instead of builders.
Residents also accused local legislators and MPs of "vote-bank politics".
"They fear that if redevelopment happens of Dharavi, people won't vote for them," said Kasare.
Dharavi slums are plagued by dismal living conditions — their narrow lanes get flooded every monsoon, toilet facilities are poor and general cleanliness levels are very low. 
Devanna Bhandari has been living in Dharavi for 40 years and has been fruitlessly dreaming of a new home for 20 of those.
"We've become a laughing stock," he told ThePrint. "People laugh at us and say nothing will happen here, that these are just promises."
Like him, Rekha Gajapus too is tired of empty promises. She's been hearing of the redevelopment project since her children were little but so far, there's been nothing but disappointment. 
"Government should at least give us houses in time," Gajapus, who's been living there for 25 years now, told ThePrint. "There's so much trash around. They're not doing anything so at least let us do something on our own." 
Poll promises
The plan was first notified in 2003-04, just ahead of general elections. Since then, residents have seen at least nine elections — three general, three assembly, and three municipal — go by.   
In 2006, just ahead of the civic body elections, former chief minister Vilasrao Deshmukh had invited bid documents, once again reviving the project. In 2008, an expert committee found the bidding process faulty, but with the 2009 general elections just around the corner, the project was kept alive.
As part of the plan, the entire area was then notified under the SRA scheme and the state committed to providing free housing to residents who had proof that their slum structure was in existence before 1 January 2000. For those who settled in Dharavi between 2000 and 2011, houses were to be provided at a subsidised price.
A master plan for the project was drawn up in 2011 — a development that came just ahead of the 2012 civic body elections. Although some work was completed before the 2014 general elections, the project eventually stalled. In 2016, ahead of the 2017 Mumbai civic body elections, a new plan was drawn up but scrapped yet again.  
In 2018, the then BJP-Sena government under then CM Devendra Fadnavis came up with a special purpose vehicle (SPV) to develop the entire area and even invited global tenders. In January 2019, just ahead of the general and Maharashtra assembly elections, Dubai-based infrastructure firm Seclink Technology successfully won a bid against Adani Realty. The contract however wasn't awarded after the central government decided to include railway land in the redevelopment project. 
In 2020, the Maha Vikas Aghadi (MVA) government scrapped a tender global process citing differences with the Centre over the railway land. The state government under Uddhav Thackeray had promised that new tenders will be floated for the project, but that kept getting delayed by the central government.
People are getting tired of empty election promises, Dharavi resident Korade told ThePrint. 
"Dharavi's condition is very bad and with no development, it is deteriorating," he rued, adding: "Since there is no redevelopment, people are compelled to increase the floor size of their slums and this could be dangerous to lives."
For Devanna Bhandari, quoted earlier, living in a building is a dream. "Our father passed away living in that dream, now it is our time. At least if we get started now, our children's future will be secured."
(Edited by Uttara Ramaswamy)
---
Also Read: Maharashtra govt's plan for Dharavi makeover has just one taker
---