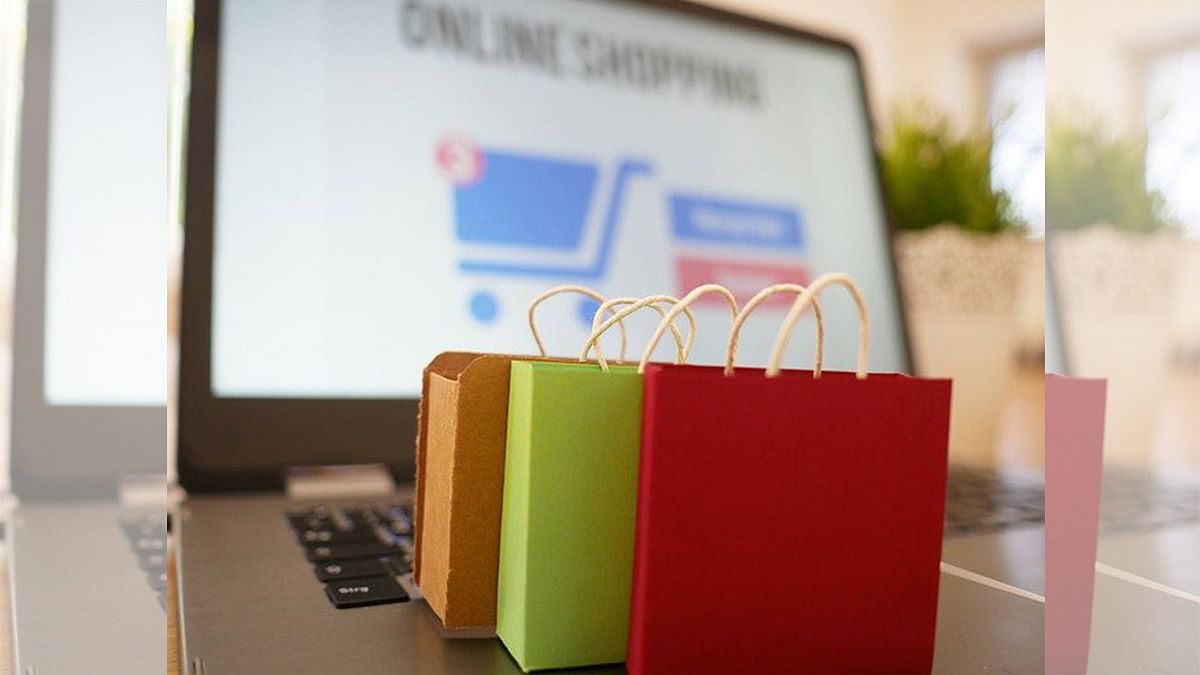 New Delhi: Though live commerce is at a nascent stage in India, experts say it promises to offer a new avenue for online sellers to increase reach by aiding product discovery and building customer trust.
Live commerce or livestream shopping refers to the sale of products through real-time interaction with customers on an e-commerce platform. This enables customers who join the livestream to put forward their queries to those — usually influencers — hosting it.
"In India, the trend of live commerce started early last year. A lot of e-commerce companies like Flipkart and Meesho tried the format on their platform. While it is too early to say what the growth is currently, we expect live commerce to be a $4-5 billion segment by 2025," Sanjay Kothari, associate partner with Bengaluru-based Redseer Strategy Consultants, told The Print.
At present, the e-commerce space in India is pegged at $62-65 billion, and is expected to grow at a compounded annual growth rate (CAGR) of 20-25 per cent till 2025, Kothari said.
He noted that while live commerce was expected to take off last year, that couldn't happen as e-commerce players were trying to explore their go-to market and tailor the offering for the Indian market. "But once this is tackled, live commerce will achieve scale in no time. 2022 was mostly a testing waters kind of scenario," he added.
Sachin Taparia, founder of online social community platform LocalCircles, told ThePrint that while platforms in China have used live commerce since 2016, those in India are just getting started.
"The International Standards Organisation or ISO has proposed a standard on live commerce — ISO/TC 321 — for adoption by countries. India can either accept the ISO/TC 321 standard and operationalise it, or create its own standard based on local market dynamics and consumer preferences and submit the same to ISO for inclusion in the ISO/TC321 standard," he said.
Taparia, who is a member of several committees of the Bureau of Indian Standards (BIS) — which falls under the purview of the Ministry of Consumer Affairs, Food & Public Distribution — added that the ISO has reached out to BIS for adoption of its standard.
An industry expert who did not wish to be named said standardisation for online sales-related live commerce are important as these will help create a checklist on how to operate live commerce for e-stores, avoid misleading consumers, protect intellectual property rights and protect consumers' privacy and preferences, besides helping encourage a fair bandwidth allocation for SMEs (Small and Medium Enterprises).
---
Also Read: Store to door in 8 mins, but online grocery shoppers don't care about speed. It's price, quality
---
Indian shoppers & 'pull-based' model
Ahead of the BIS committee taking the matter up for discussion, LocalCircles conducted a survey to understand how consumers across the country intend to use live commerce and if India should create an indigenous standard for it.
According to the survey, 69 per cent Indian online shoppers believe that live commerce will be useful and want to use it to reach out to someone in real time for product demo, terms of sale, returns, warranty and pricing.
About 35 per cent of online shoppers said they were keen to discuss pricing/discounts with a seller representative if live commerce capability was introduced.
In the survey, 54 per cent respondents said they want answers to questions regarding terms of sale and after sales via live commerce, 50 per cent said they want clarity on a product, 38 per cent said they want companies to hold education/usability/information/demo sessions related to the product, and 35 per cent said they want to have these interactions with sellers to discuss pricing and if any better discounts/offers are available.
Following the survey, LocalCircles has recommended to the central government that, in addition to pre-scheduled live sessions for products, platforms should consider introducing live commerce for customer service of high value products (above INR 10,000) and, over time, expand across more product segments. Additionally, the pre-scheduled influencer or celebrity sessions should follow the necessary content broadcasting guidelines and the livestream should be classified appropriately for age, content type, etc.
Further, the recommendations said India should opt for a pull-based model instead of the one on China — currently the biggest market for live commerce in the world — which follows more of a brand push-based model.
"Live Commerce, if done as sought by Indian consumers per the LocalCircles study, has the potential to drive the next growth wave for Indian e-commerce platforms," Taparia said.
A push-based model, he said, is one where brand or influencers schedule livestream sessions which consumers can attend and make purchases on the spot, while a pull based-model is one where consumers can seek an interaction with a seller or brand representative.
In India, the LocalCircles survey found, the pull-based model will likely have more application as people at large are used to interactions when spending money and this could lead to new consumers coming on board and adopting e-commerce, he explained.
Kothari, meanwhile, added that he expects live commerce to see good traction, especially in fashion, beauty, lifestyle and the home décor spaces. 
"Live commerce currently is big in China and has some usage in the US. But what live commerce does is help consumers in product discovery which is more relevant for the Chinese and Indian market, especially in tier-2 and beyond cities," he said.
Various estimates suggest that live commerce is growing at a significant pace in China.
According to iResearch, China's livestream shopping industry swelled from 20.9 billion yuan ($3.1 billion) in gross merchandise value (GMV) in 2017 to 2.2 trillion yuan ($339.3 billion) in 2021, with the industry expected to surpass 4.9 trillion yuan ($732.8 billion) in 2023.
Meanwhile, data accumulated by Statista shows the live commerce market in the US is estimated to reach $35 billion by 2024.
Amazon, Flipkart game for live commerce
Prabh Singh, senior vice president, Flipkart, told ThePrint, "The growing popularity of short-format content and increasing tech savvy of young Indians has contributed to the rapid growth of live commerce today."
He added that Flipkart believes an entire ecosystem of stakeholders can benefit from live commerce as it enables the sharing of unique and relevant information to the end consumer in a format that is "inspirational, educative and interactive".
"We made the live commerce experience accessible to millions of Indians last June along with other technology-led initiatives including image search, video cataloguing and filtered search, in an endeavour to recreate the offline shopping experience virtually. As customers' purchase journeys become increasingly non-linear, brands need timely insights and knowledge of current trends to engage meaningfully with their audiences and live commerce is one such avenue," Singh said.
Amazon India, which in September last year announced the launch of Amazon Live — where customers can directly interact with content creators who showcase products, answer customer questions in real time, run polls, and offer limited duration deals — ran 15 livestreams every day with participation from over 150 content creators during its Amazon Great Indian Festival, 2022.
The company later said 50 lakh customers viewed the Amazon Live sessions with engagement peaking at 15,000 messages per hour.
"Live commerce is expected to bridge the product discovery gap and trust issues via a local influencer — someone a consumer can relate to, and can connect with using local language. For larger ticket items like mobile, and white goods, the discovery problem has been solved. Consumers are well aware of a smartphone brand and the phone's specifications. In the fashion, beauty, lifestyle category, there are a lot of new brands which are coming up and can be discovered," said Kothari.
(Edited by Amrtansh Arora)
---
Also Read: Budget 2023: India Inc wishlist includes capex focus, support for women in business & tax cuts
---