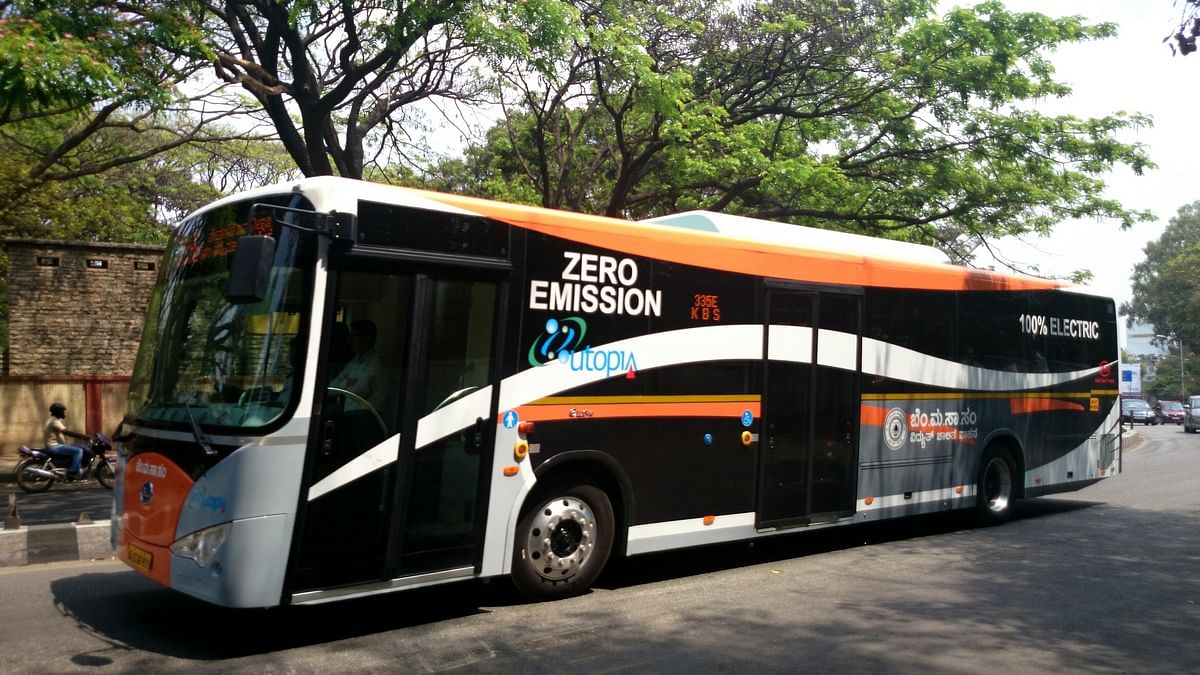 New Delhi: As India looks to bolster its electric vehicle (EV) industry, with several companies investing in the sector, a debate has broken out over the sustainability and efficiency of a new battery-swapping system — compared to the conventional charging system — that many believe will define India's paradigm shift in the industry.
Over the last month, a number of companies have announced investments in the battery-swapping, charging station, and electric vehicle space. For example, Taiwan-based electric vehicle start-up Gogoro announced that it plans to run a pilot of its 'six-second battery-swapping stations' in India.
Indian EV manufacturing company Altigreen has said it plans to open five additional factories across India. Yulu Bikes and Bajaj Auto announced this month that they would unveil their third-generation e-bike by the end of this calendar year.
This is just a snapshot of the increasingly energetic activity in the electric vehicle space, and in particular, the battery and charging oriented aspect of this sector.
Battery-swapping — where you can change a drained battery for a full one, instead of having to charge the empty one — is being considered as an alternative to installing charging stations across the country.
The central government has come up with a draft battery-swapping policy, which it released in February. The policy states that the swap alternative to battery charging will enable cost-efficiency along with interoperability.
While some industry leaders have displayed an active interest in swapping batteries instead of investing in charging facilities, there are some who believe there needs to be a healthy balance of both since relying entirely on battery-swapping would be cost-intensive.
The other factor determining which of the two approaches would emerge as the more popular one is the vehicle-type that is increasingly being made electric.
Three-wheelers or e-rickshaws in India are currently leading the shift to electric, according to data by Vahan, an integrated vehicle registration platform. The segment accounts for 93 per cent of the EV market.
"Battery-swapping has no relevance for heavy vehicles in India," Ankit Mittal, Co-founder and CEO of Sheru, an energy storage company, told ThePrint.
"Automotive value chains have been predominantly working in two and three-wheelers through offline dealers," Mittal said. "The primary motive of distribution networks is to focus on two and three-wheelers' OEMs (original equipment manufacturers)."
Currently, the Charge Point Operators Society of India, formed by NITI Aayog, is spearheading policy formation in India's battery infrastructure.
According to data by the Ministry of Heavy Industries, in the first phase of the government's FAME India [Faster Adoption and Manufacturing of (Hybrid &) Electric Vehicles India] scheme, 479 charging stations were installed out of the 520 sanctioned.
In the second phase, 53 charging stations were installed out of 2,877 sanctioned. All of these were installed till 15 July, 2022.
---
Also read: For Indian buyers, Hybrids can be pitstop. EVs still the future
---
Fast-charging vs battery-swapping
Usually, an EV takes 60 minutes to 9 hours to charge fully, depending on the type of vehicle and the charging station. A conversation is on about the need for consumers to be given options for both fast-charging facilities as well as battery-swap so that widespread usage of EVs can be encouraged.
"The government is formulating programmes to promote widespread entry of businesses in charge-point and battery-swapping infrastructure," Mittal explained.
"The government is also thinking of allowing more players to participate in this direction. Battery-swapping is essentially like retail-level asset banking. Think of it like ATMs. Anyone can set one up. It could be owned by a certain brand. Everyone could be in the game in their respective capacity. That is the core philosophy of it," he added.
However, one of the key challenges, according to Pankaj Sharma, Co-Founder of Log9 Materials, is that battery-swapping will be cost-intensive.
"I think battery-swapping is an overkill," Sharma said. "Currently, one needs three batteries for a battery-swapping cycle. We have always followed a policy of one-vehicle-one-battery. It would be difficult to introduce three batteries, which means that the consumer will have to incur three times the cost of the battery. This is a costly solution to a temporary problem — the problem being that vehicles take too long to charge."
Instead, he said, the industry should focus on improving the speed of charging batteries rather than maintaining three batteries for one vehicle.
"In a price-sensitive market like India, there won't be many takers for these batteries," Sharma said. "Battery-swapping will work if you go to Malaysia, Indonesia or Singapore. Smaller countries whose per capita income is higher. It is commercially quite strenuous for any company to attempt such a large investment into battery-swapping. It defeats the purpose of moving to electric."
Another risk with such an approach, he further pointed out, is that customers will resort to buying cheap quality batteries if three are needed per vehicle.
This, however, has already been checked by the government. Nitin Gadkari, Minister of Road Transport and Highways, has warned of penalties if substandard products are circulated in the market.
Gadkari's warning came in the aftermath of rising incidents of electric two-wheelers catching fire. It was around the same time when companies like Pure EV had to recall their defective vehicles so that they could be put through additional checks.
Despite the criticism, some industry stakeholders believe that battery-swapping will make a lot of sense if an infrastructure exists to support it, and that swapping instead of charging would increase battery life.
"From an operational point of view, battery-swapping makes a lot of sense," Pankaj Gupta, CEO of Mufin Green Finance, said. "As the swapping will take place in a controlled and high-technology platform, the life of the battery will increase by 20-22 per cent which leads to a higher yield for a charge-point operator. It will give 1.2 to 1.4 times increase in returns —which further increases the life of the battery."
Facilitating interoperability
The Centre, in its battery-swapping policy, defines interoperability as "the compatibility of fixed or swappable EV batteries with different EV models". This means that the industry at large has to collaborate in order to standardise batteries and swapping stations, so that consumers can avail of flexibility.
The policy objectives were to ensure that there are more takers for EVs in the country, and interoperability was one solution mentioned. The guidelines stated that implementation in the ecosystem must be done effectively in order to ensure sales.
However, this has been met with some resistance from the industry leaders who are not comfortable with sharing space with competitors.
"Swapping will work if you have a close-knit network," Sharma said. "Fast-charging and battery-swapping are competing technologies in the market now. The place where the government is struggling big-time in its policy is the interoperability of battery-swapping."
The constraint was also highlighted by Altigreen Propulsion Labs, which is building a fast-charging network on highways.
"Interoperability of battery packs will be one of the constraints against swapping," Amitabh Saran, Founder & CEO of Altigreen Propulsion Labs, said.
"Until all manufacturers agree, swapping will be limited in scale and become captive to an OEM and/or the swapping partner. Even if this constraint was removed, we strongly believe that heavier-duty applications (vehicles which draw more power) need well-balanced battery packs, which may not always be possible in day-to-day scenarios," he added.
(Edited by Nida Fatima Siddiqui)
---
Also read: 'Poor charging infrastructure, high prices' — what's putting the brakes on India's 2030 EV target
---