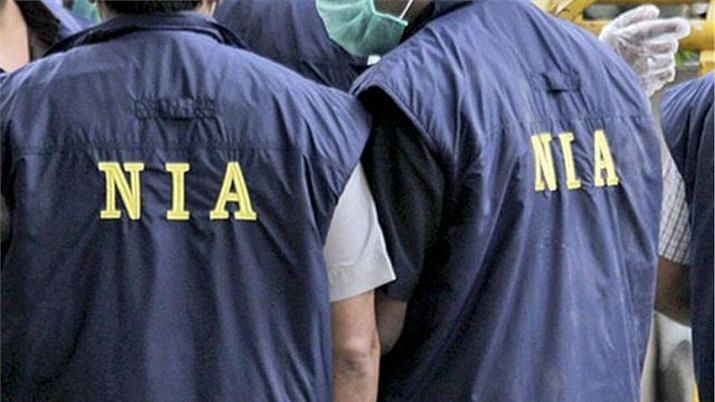 New Delhi: A superintendent of police-rank officer with the National Investigation Agency (NIA), who received a gallantry award in 2017 for a probe in the Hurriyat terror funding case, is now himself under investigation over allegations of "extortion and espionage", ThePrint has learnt.
According to a source in the agency, SP Arvind Digvijay Negi, who was part of the NIA team probing an NGO-terror funding case, allegedly leaked sensitive information to Khurram Parvez, a human rights activist who has been booked by the agency in a case under the Unlawful Activities (Prevention) Act (UAPA).
An input on Negi had been received from the Intelligence Bureau (IB), the source claimed.
"It was learnt that he passed on some crucial information related to the investigation in the NGO terror funding case to the main accused. It is a possibility that the information was also leaked across the border," the source said.
The source added that the officer was running this "extortion racket in cahoots with a former ADG in the J&K Police".
"This sensitive information was being passed on by the officer and his aides in exchange for huge amounts of money," the source said.
A case of conspiracy has been registered in this regard But Negi has not been named as an accused for now, sources said. ThePrint contacted Director General, NIA, Kuldiep Singh, who did not receive the call. This report will be updated once a response is received.
ThePrint tried to contact Negi on two different numbers but both his phones were switched off.
Officer has been questioned twice
Negi, a Himachal Pradesh Police Service Officer, was promoted to the IPS in 2011. He has been with the NIA for 11 years, and was serving in its Terror Funding and Fake Currency (TFFC) Unit.
The source said he had been seeking repatriation to his home state on personal grounds.
The terror-funding case Negi was probing pertains to NGOs, non-profit organisations, human rights and civil society groups based in Jammu and Kashmir, which the NIA suspects were raising funds in India and abroad in the name of charitable activities, and then using those funds for carrying out "secessionist and separatist activities".
Negi has also probed some high-profile case including that of DSP Davinder Singh, who was caught ferrying Hizbul Mujahideen terrorists to Jammu, the case in which Peoples Democratic Party (PDP) leader Waheed Para was arrested, the cross-border trade case, besides Islamic State recruitment cases. It is also alleged that Negi "facilitated" bail for Para in exchange for money, an allegation that is being looked into by the agency, the source said.
The agency suspects that Negi also might have passed on the information to some handlers in Pakistan. According to the source, a raid was also conducted at Negi's residence in Himachal Pradesh's Kinnaur and he was also called in for questioning twice.
"He has been questioned twice in this regard. We are probing all angles and the extent of his involvement in cases would become clear in due course," the source said. "He also asked for a repatriation after so many years, maybe because he knew that his cover may be blown soon."
(Edited by Arun Prashanth)
---
Also read: How it took 76 hours, negotiations and protests for Kashmir encounter victims to bury their dead
---