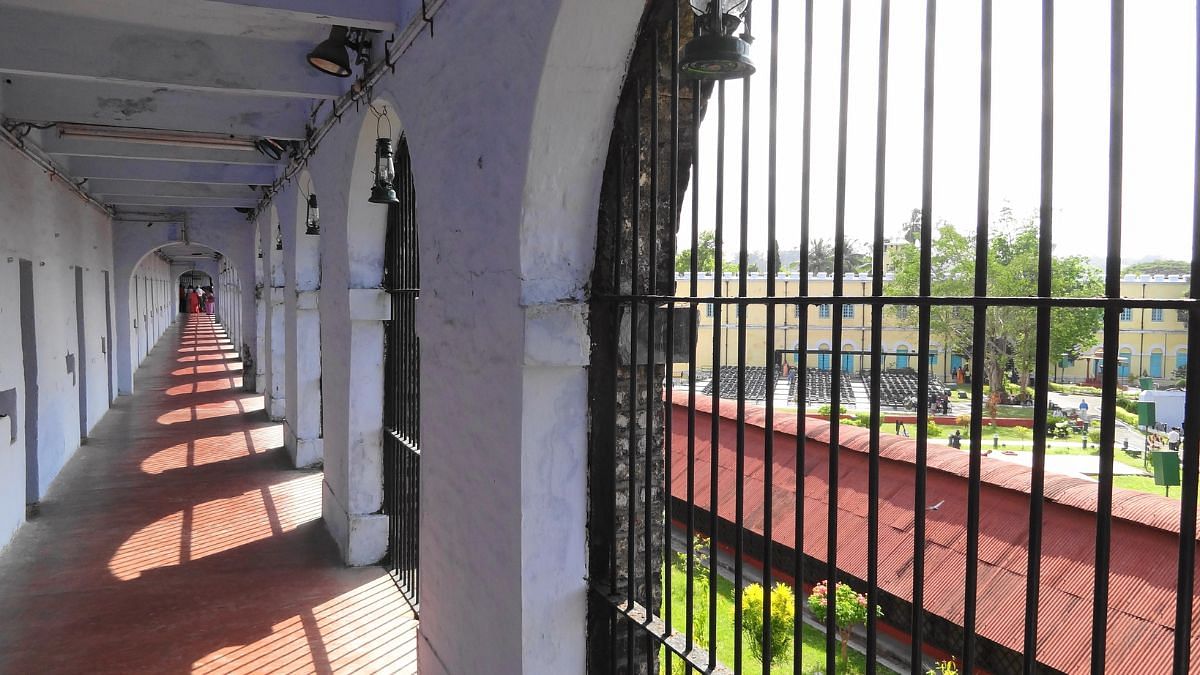 Lucknow: Prisons across Uttar Pradesh will now "officially" allow its female inmates to wear mangalsutras, a holy thread or necklace worn by married Hindu women, and give them the choice to wear salwar-kameez instead of just saris.
The state cabinet Tuesday approved the implementation of a new jail manual, incorporating guidelines issued by the Central government and courts from time to time and deleting some of the archaic rules and malpractices which had been done away with in everyday implementation but continued to be a part of the written manual dating back to 1941.
"The old manual disallowed inmates from wearing jewellery and valuables, however, wearing a mangalsutra has practically been allowed for a long time. Sari has been the official dress for a prisoner as per the old manual, but now suits will be allowed too," said a jailer serving in one of the major UP prisons to ThePrint.
Other provisions for female prisoners under The UP Jail Manual 2022 include coconut oil and shampoo along with additional nutritious food and health services for pregnant and nursing mothers.
Male inmates will be allowed to purchase disposable razors from the bandi kalyankari (prisoner welfare) canteens to groom their beards along with other materials to maintain personal hygiene.
"They will be provided with Babul [bark], datoon, and crushed coal for cleaning their teeth. They can get toothpaste powder at their own expense," said Dharamveer Prajapati, Minister of State (Independent Charge) for Prisons and Home Guards, speaking to media persons.
Along with these provisions, the inmates will now also have a writer available to them for writing applications on their behalf to the jail administration.
Prajapati said that the manual being followed till now had been updated and purged over the years as required from time to time.
"As per the order of the Ministry of Home Affairs (MHA), in 2003 and 2016, uniform jail [model] manuals were formed and the MHA expected all states to implement the same. In continuation, certain amendments and certain additions were made and new arrangements were introduced in the jail manual," he said.
Elaborating on the changes introduced in the new manual, Prajapati said that the arrangement for "lock-up" jails within prison premises, separate jails for Europeans, rules pertaining to the liberation and transfer of prisoners belonging to Nepal, Bhutan, Sikkim and Kashmir (the latter two became a part of India post-independence) have also been done away with, along with the archaic rules surviving from the times of rajwadas (princely states).
"The Kala Pani transfer comes to an end, too," said Prajapati.
'Kaala Pani' refers to the colonial-era Cellular Jail in Andaman and Nicobar Islands which was considered the most brutal form of incarceration and had been used by the British to imprison freedom fighters and activists like Diwan Singh, Batukeshwar Dutt, Shadan Chandra Chatterjee, Sohan Singh Bhakhna, Fazl-e-Haq Khairabadi and V.D. Savarkar.
---
Also read: 'Cops pry kids' hands from their father's grasp': What families of 'political prisoners' face
---
'Sweets', 'namkaran ceremonies'
The new manual also includes provisions of sweets on festivals and special items during fasts.
"So far sweets were not provided to inmates," said a jail superintendent to ThePrint on condition of anonymity.
While kheer, seviyan and halwa puri, will be provided during Hindu and Muslim festivals, fasting inmates from either religion will also be given dates and jaggery.
The manual also mentions inmates being provided with the facilities of a cycle, tea and biscuits, along with a 'svavalambi (self-sufficient) bakery'.
The prisons will now hold namkaran (naming) ceremonies for children born inside jail premises, as per his or her parents' religious beliefs, and provide the facility of birth registration, vaccination and also a children's park.
"The purpose of the children's park is to save these children, who live inside the jails with their mothers, from being impacted by conversations that go on there. Here, female inmates discuss the criminal cases against them. It has been implemented in some jails," said Prajapati.
Speaking to ThePrint, the jailer quoted above, said that most of the benefits outlined for women and children are already covered under the Supreme Court's guidelines for female inmates and their children inside prisons.
"The guidelines mention that a crèche should be provided for in every jail, where not just children of female jail staff but also those of prisoners can be tended to. However, only a few jails have a crèche facility. Most still don't," he said. In some, a single room with toys passes off for a crèche.
(Edited by Zinnia Ray Chaudhuri)
---
Also read: Should murder convict get parole to make babies? Plea in SC puts spotlight on 'conjugal rights'
---