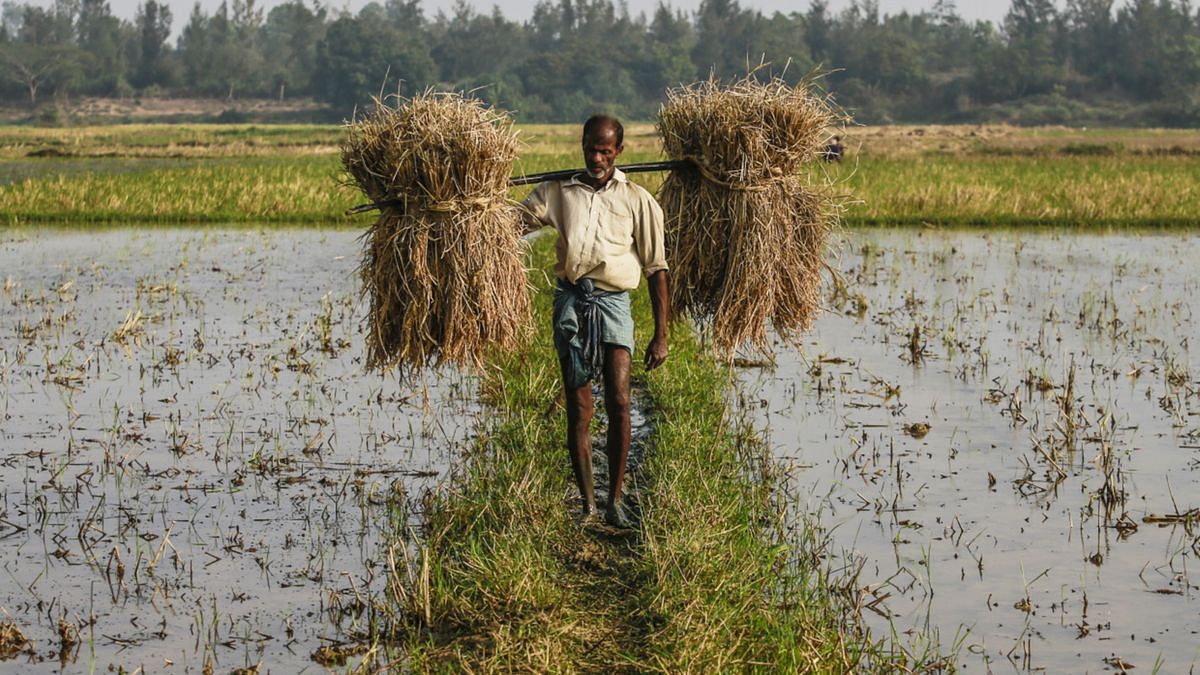 New Delhi: Multiple agriculture experts urged the Narendra Modi government to undertake comprehensive reforms in the sector, from the production side right up to the supply-end.
Speaking on the sidelines of Centre for Policy Research Dialogues 2020 in New Delhi Monday, the experts also stressed the importance of linking Indian agriculture with global value chains (GVC).
Saurabh Garg, principal secretary, department of agriculture & farmers empowerment, Odisha, highlighted the importance of linking Indian farmlands with various agri-linkages including GVC.
"In India, we only talk of GVC in the manufacturing sector but not in agriculture sector. Even the input from agriculture processing in the form of food processing is still not accounted as agricultural GDP," said Garg, adding that Odisha doubled the income of farmers in the state between 2003 and 2013.
Harish Damodaran, rural affairs and agriculture editor, The Indian Express, Ajay Vir Jakhar, chairperson, Bharat Krishak Samaj, and Niti Aayog member Ramesh Chand were the other panellists.
---
Also read: How India can stop over-producing cereals & give people what they want — veggies, dal, meat
---
Food surplus nation
The experts agreed that India's previous fixation on the past on food security has made it a food-surplus nation, but also made it difficult to handle the storage aspects.
"Earlier India's rice buffer stock was 25 million tonnes, which was increased after the introduction of Public Distribution System to 55 million tonnes. But now with policy distortion, it has shot up to 75 million tonnes," Chand said.
Seeking to increase the farmers' income, the experts also stressed the need for greater focus on exports and domestic consumption.
Damodaran stressed that India should be more ambitious and aggressive with the agro commodities export. He added that the country must utilise its strategic geographical location to leverage its exports in low income-high population countries of Southeast Asia.
Damodaran also said that India harvests multiple crops way too early than the global leader in exports.
"For example, (we) crush sugar in November, but Brazil does it in May and April. Similarly in Bihar, rabi corn is harvested in mid-April whereas Brazil manages to do it by the end of June," he said.
Jakhar advocated for steps to increase consumption of vegetables, in particular. He also expressed concern on the lack of nutrition demand-driven production in India. He proposed an economic model on the lines of the one existing in the United Kingdom, where food nutrition demand is used to design market area production plan under agro-climatic zone assisted with a price support system.
Jakhar also called for taxation on the food processing industry which "has extra salt and sugar" as they "serve junk food".
Low return on public investment
The experts also expressed concern over the abysmally low rate of return in the agriculture sector with public investment.
Chand said that area under public irrigation has not increased even though 80 per cent of public investment in the agriculture sector is in irrigation.
"Investment in agriculture is not being translated into outcome as public investment for agriculture has become much more important than public investment in the agriculture sector," said Chand.
---
Also read: Indian policymakers get it wrong because farmers' lack of market access is not the problem
---
ThePrint.in is the digital partner for CPR Dialogues. Read this series of curtain-raiser articles ahead of the conference.