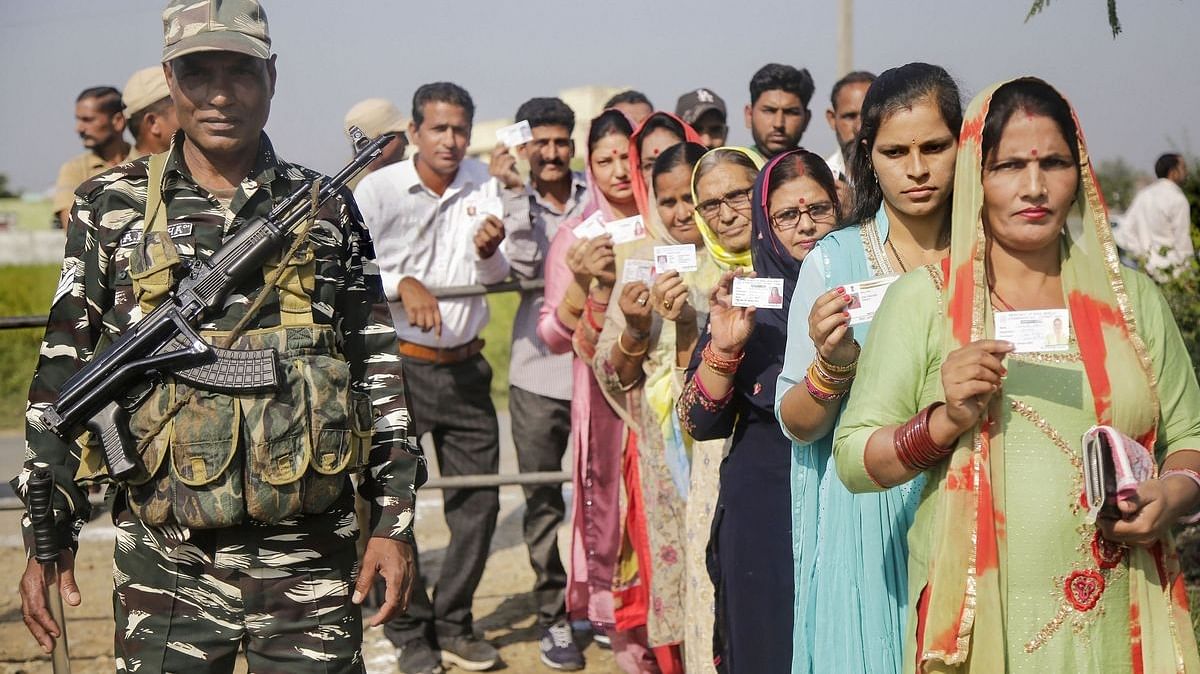 Srinagar: The killing of a Congress-affiliated sarpanch in south Kashmir's Anantnag district Monday has brought to the fore the vulnerability of local body representatives, who were expected to fulfill Prime Minister Narendra Modi's idea of a "Naya Kashmir".
Ajay Pandita Bharti (40), the sarpanch of Lukbawan village in south Kashmir's Larkipora area, was shot dead by unidentified militants at his orchard at around 6 pm.
The incident has revived the demands of the panches and sarpanches for providing them with security.
These local body representatives, who were touted as the new grassroots leaders in the Valley, given the people's disenchantment with what BJP leaders called "dynastic rulers", have been holed up in several hotels in Srinagar since September-October 2018 because of threat from militant groups. 
Last September, Union Home Minister Amit Shah even assured security and Rs 2 lakh life insurance cover to each panch and sarpanch in the union territory due to their vulnerability to terror threats. But security was never provided to them.
These local body representatives are now utterly disillusioned with both the central and the UT government, which, they said, have left them "to die". 
---
Also read: Why Kashmir's new militant outfit, 'Lashkar offshoot', signals possible escalation of violence
---
Govt made us 'scapegoats'
Ghulam Mir, a BDC (Block Development Council) chairman from Pulwama region and a local BJP leader, said the government made them "scapegoats".
"First I was elected as a sarpanch in 2018, then last year during the BDC elections, I won again. I have been shot at by militants in the legs twice for my political work, but I decided to fight the elections. In return we got nothing, the Indian government made us scapegoats for their political purpose," he told ThePrint.
"I went to the SP (superintendent of police) concerned for security who asked me which car I own. I told him I own a Santro and he told me that I would need to purchase a bulletproof car because I could be targeted in the Santro. I wasn't provided security," added Mir.
"Now I stay in a hotel in Srinagar and it has been more than a year. No one respects us. Bureaucrats do not listen to us or take us seriously while the central government tells the world that we are Kashmir's leaders," he added.
Most of the sarpanches and panches, elected from militancy-affected south Kashmir in the 2018 urban local body elections as well as councillors elected from Srinagar, have been staying in different hotels in Srinagar for almost the last two years.
These hotels were designated as temporary shelters for thousands of candidates ahead of the 2018 local body polls, but even after 20 months, both winning and losing candidates continue to stay put in them, the bills of which are being paid by the J&K administration. The hotels are guarded by both police and paramilitary forces. 
Security 'denied' to sarpanch
An interview of the deceased sarpanch given to a local news channel in Jammu surfaced on social media Tuesday in which he spoke about both the central and UT governments' failure to provide sarpanches and panches with security. 
The J&K Congress issued a statement Monday, saying: "The deceased apprehending attack on his life had written to the government for security cover, which was reportedly denied to him. As a result, Bharti lost his life in a gruesome attack".
ThePrint reached Sandeep Chowdhary, SSP, Anantnag, via WhatsApp for a comment on the matter, but there was no response until the publishing of this report.
But a J&K Police officer, who didn't want to be named, told ThePrint they were not aware of any requests made by the sarpanch for security cover.
'Think twice before leaving hotel premises'
Not just Congress, even BJP workers attacked the Centre as well as the UT administrations for their failure to provide security to the panches and sarphances.
Farooq Khan, a BJP worker who unsuccessfully contested the 2018 local body polls from a Srinagar ward, said the central and UT governments "have left us to die".
"I had approached senior-most police officials of J&K several times and all I got was humiliation. Today if my child falls sick, I think twice before leaving hotel premises," said Khan, who has been holed up at a hotel since 2018.
Altaf Thakur, who is the J&K BJP spokesperson and head of the party's panchayat cell, also demanded security of the elected representatives. 
"It is a legitimate demand of the sarpanches and panches, security had to be provided on the basis of priority. I think security should be provided to at least those from south Kashmir," he added. 
Shafiq Mir, chairman of All J&K Panchayat Conference, told ThePrint: "Since 2012, 19 sarpanches have been killed in J&K. What makes Pandita's killing different is that he was from the minority community and had decided to come back to his village to fight elections and he won. His constituents are Muslims who voted for him but his security had to be guaranteed by the government."
Mir, a BDC chairman from Poonch, said he met Lieutenant Governor G.C. Murmu Tuesday to raise the issue of providing security to the local body representatives.
"The central government says it wants Kashmiri pandits to come back to the Valley but how will that happen if they fail to provide security to them," asked Mir.
---
Also read: Pakistan using Covid window for cross-border militancy in Kashmir, weaponising social media
---