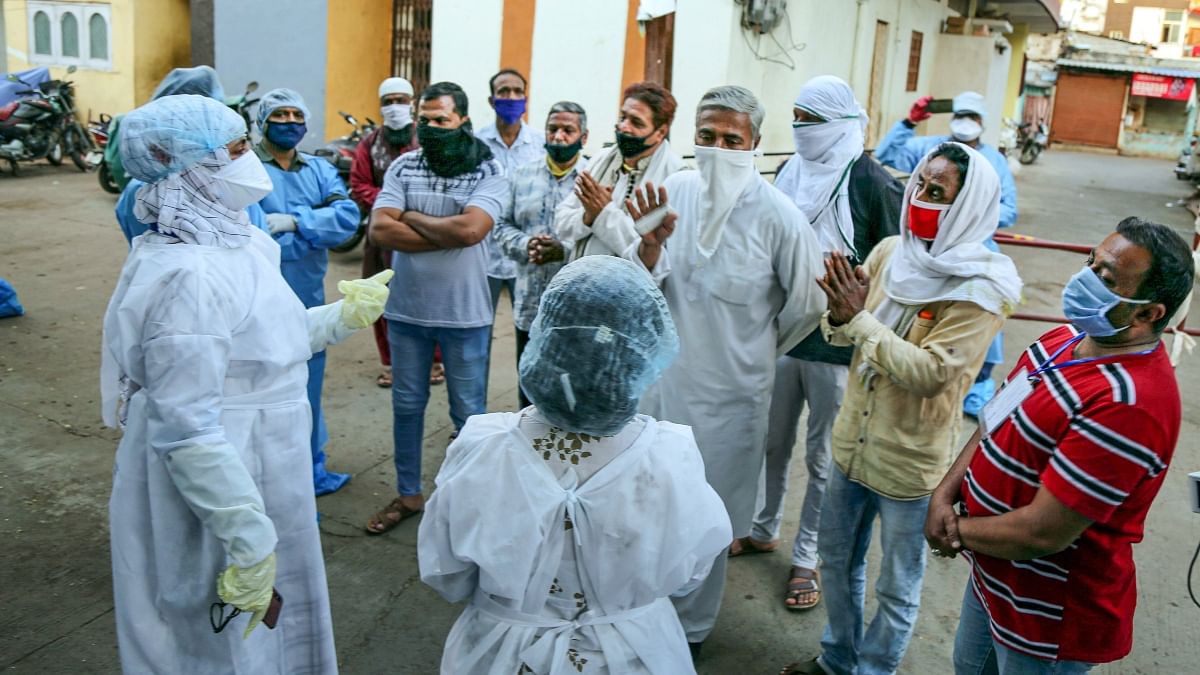 New Delhi: The Indian Medical Association (IMA) Monday declared it will observe 23 April as a 'Black Day' to protest against increasing attacks on doctors and healthcare workers, the country's frontline in the fight against the highly infectious Covid-19 disease.
The IMA has also demanded that the central government enact a law to punish those perpetrating violence against medical personnel.
In a statement issued Monday, national president of the IMA, Dr Rajan Sharma said doctors and hospitals will send out a 'white alert' on 22 April by lighting a candle as a mark of protest. A day later, on 23 April, they will observe 'Black Day'.
#IMA demands Special Central Law Against Violence on Doctor's & Declares White Alert to the nation on 22.04.2020 & Black Day on 23.04.2020. pic.twitter.com/inFOSiJusI

— Indian Medical Association (@IMAIndiaOrg) April 20, 2020
"All the doctors in the country will work with black badges. Further decision will be taken if suitable steps are not taken by the government even after Black Day", the statement said.
Doctors, nurses and healthcare workers in several parts of the country have been attacked and abused by people scared of contracting the virus from them.
---
Also read: Dear Indians, don't clap for doctors battling Covid-19 if you don't want them as neighbours
---
Attacks on doctors
The IMA statement comes a day after the cremation of a doctor, who died of coronavirus, triggered a protest in Chennai. 
A group of local residents even hurled stones at the ambulance carrying the body before the cremation. 
In a similar incident last week, locals had protested in Chennai against the cremation of a 56-year-old doctor from Andhra Pradesh who died of the infection.
This is not all. On Sunday, a mob of 200 people had attacked a healthcare team in a Bengaluru neighbourhood, who had come to take primary and secondary contacts of coronavirus-positive patients to a quarantine facility.
Earlier this month, doctors in Indore were attacked by a mob when they had visited an area to screen people for Covid-19. 
In the national capital, two female doctors from Safdarjung Hospital were attacked by a 42-year-old man, who accused them of spreading the infection.
'Dignity is denied even in death'
Referring to the Chennai incident, the IMA statement said "obstruction to cremation is the last straw that IMA can bear".
"Doctors have been abused, beaten up, denied entry… (but) If dignity is denied even in death, our patience and restraint lose their value," it added.
"The Covid-19 had only made us acutely aware of our helplessness against mindless abuse and violence. Stigma and social boycott are everywhere. Harassment by administration is nothing but violence by the state," the IMA stated.
---
Also read: Doctors, hospital workers are also fighting abuse and violence as virus stigma, panic grows
---