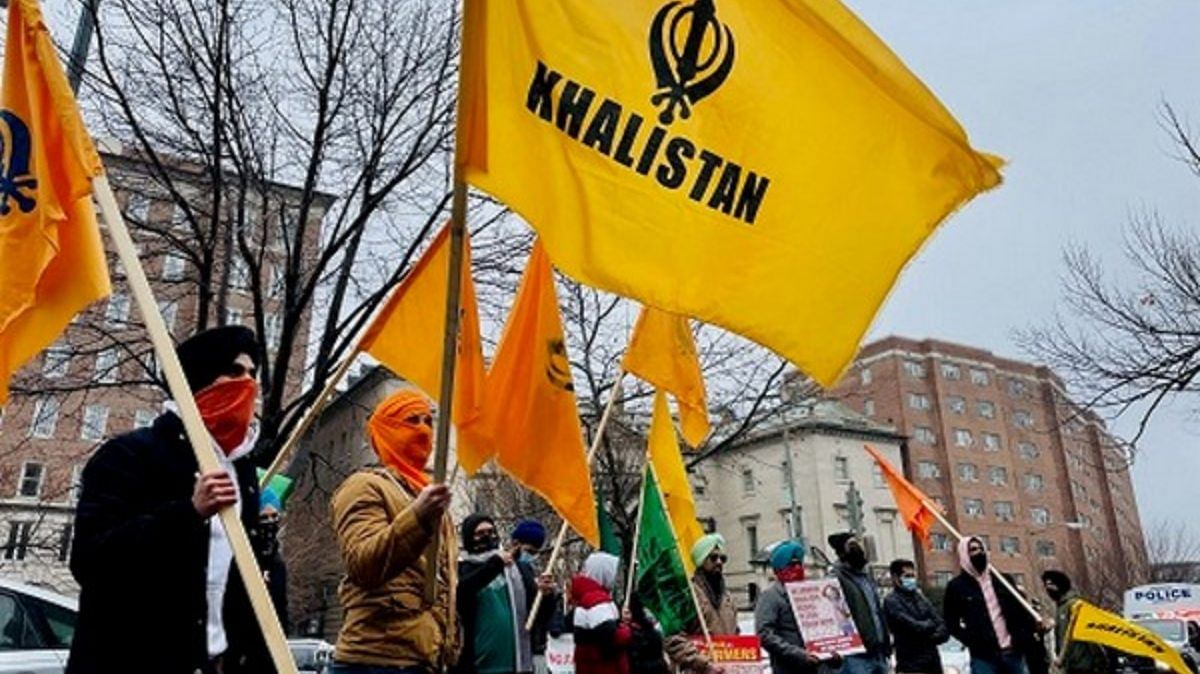 New Delhi: Leaders of at least a dozen pro-Khalistan terrorist groups continue to live in plain sight in Lahore, fundraising for operations and organising transborder shipments of weapons, government sources have told ThePrint. 
This, at a time when Pakistan is preparing for inspections by the multinational Financial Action Task Force (FATF) to assess the on-ground impact of actions Islamabad says it has taken to offset terrorism.
Earlier this week, the careless release of a photograph of Dal Khalsa chief Gajinder Singh at a gurdwara in Pakistan, on Facebook gave away the whereabouts of the alleged hijacker who forced an Indian Airlines flight to land in Lahore in 1981.
Although Gajinder's whereabouts in Lahore have long been known to Indian authorities, revealed by Indian visitors who met with him at the Dera Sahib Gurudwara and his home, the Facebook post underlined the Inter-Services Intelligence's (ISI) continued patronage to terrorism in Pakistan's Punjab.
Lahore-based pro-Khalistan leaders — sought by India for crimes that include assassinations, terrorist bombings and hijackings — also conduct propaganda operations online. In one such poem published online, Gajinder seeks to incite hatred, writing: 
"It's not about the faces; it's about the treacherous character — Gangoo ki ruh 
That resides within all of them [Hindus and the Government of India]"
Gangoo is a character in Sikh historical narratives who betrayed the children of Guru Gobind Singh.
---
Also Read: Led by Jihad commander, Lashkar defies FATF threat to carry out flood-relief work in Pakistan
---
ISI's Khalistanis
Leading the Babbar Khalsa International from Lahore, Wadhawa Singh Babbar is alleged to be responsible for a string of terror attacks, the most prominent being the 1995 assassination of the then chief minister of Punjab, Beant Singh. This was the first-ever suicide-bombing in Punjab.
Eight terrorism-related cases name Wadhawa, police records show, including the bombing of the Shingar movie theatre in Ludhiana in 2007, which claimed seven lives. Facing an Interpol Red Corner Notice since 1982, Wadhawa was designated a terrorist by the Ministry of Home Affairs (MHA) in 2020.
Like other Lahore-based pro-Khalistan leaders, Wadhawa is suspected to be organising the use of drones to smuggle weapons across the border into India. He also plays a key role in raising funds for the cause among supporters in the West, Indian intelligence officials allege.
Wadhawa's brother Mehal Singh also escaped to Pakistan, but later helped form a rival faction of the Babbar Khalsa. He, too, faces a terrorism-related case filed in 1990 and is listed in an Interpol notice.
Khalistan Commando Force chief Paramjit Singh Panjwar, Indian officials say, also remains active from Pakistan, though his wife Paljit Kaur and two sons moved to Germany several years ago. Twenty-two cases are in place against Panjwar on charges ranging from terrorism to fake-currency racketeering, according to records seen by ThePrint.
Indian intelligence services believe the Khalistan Commando Force chief — who has six fingers on one hand and keeps his hair short — has been living in a succession of ISI-provided homes, including one in Wapda Colony in Lahore and another on Sarwar Road in Bahawalpur.
Lakhbir Singh Rode, the nephew of Khalistan patriarch Jarnail Singh Bhindranwale, also lives in Lahore's Defence neighbourhood, according to Indian intelligence officials. 
Khalistan Zindabad Force chief Ranjit Singh 'Neeta', who faces at least eleven terrorism cases, is alleged to be operating a transborder weapons-trafficking racket that caters to terrorists in Punjab, as well as Jammu and Kashmir. 
Eleven cases have been filed against 'Neeta', who is among the accused in the 1996 bombing of the Jhelum Express, as well as attacks on buses in 1997, the blasts on Sealdah and Pooja express trains in 2000, and the explosion at Jalandhar bus station in April 2006.
Living in ISI safehouses in Lahore, including at Bhakra Koth, near the Army cantonment, and Model Town, besides Peco Colony on the outskirts of the town, 'Neeta' is also suspected to have had a role in the murders of several heterodox religious leaders in India.
Fresh recruits
Fresh recruits to the pro-Khalistan movement, like Harvinder Singh Sandhu, also known as 'Rinda', have also escaped to Pakistan. Wanted in 31 criminal cases, Harvinder is alleged to have organised the weapons used in a grenade attack on an office of the Punjab Police in Nawanshahr last year.
Large numbers of second-rung operatives, Indian intelligence services believe, are also based in Lahore, including Manjit Singh aka 'Fauji', Manjit Singh aka 'Pinka', Parshotam Singh aka 'Pamma', Rattan Deep Singh aka 'Happy', and Balbir Singh Sandhu.
Among these fugitives, now believed to be in Pakistan, is Ravinder Singh aka 'Pinka'. A resident of Jammu at one time, he is among those accused of hijacking an Indian Airlines flight from Srinagar to Lahore in 1984. The nine hijackers were given death sentences by a court in Pakistan, but released under an amnesty scheme in 1995.
Fake Afghan documents were later used by one hijacker, Parminder Singh Saini alias Harfan Maula, to obtain asylum in Canada. His real identity, though, was detected in September 1995 and led to him being deported to India in 2010 to face trial for forgery and cheating.
Failed prosecution
On 29 September 1981, five knife-wielding hijackers — including Dal Khalsa chief Gajinder Singh — were arrested following the rescue of the Amritsar-bound aircraft's 111 passengers at Lahore airport by Pakistan's élite Special Service Group.
Although Pakistan refused to deport the men to India, a court gave them life sentences for their role in the hijacking. The hijackers are believed to have been released after serving 12 to 13 years in Pakistan's Kot Lakhpat jail.
Two of the five hijackers, Indian Army veteran Jasbir Singh and Karan Singh, succeeded in obtaining political asylum in Switzerland, and remain active advocates of the pro-Khalistan secessionist cause.
Of the other two hijackers, Tejinderpal moved to Canada and Satnam to the United States. The circumstances under which they obtained visas, however, remains opaque. Following efforts by Indian intelligence services, the two were extradited to India in 1998 and 1999, respectively, to face trial for hijacking.
Ten years of legal proceedings later, though, a Delhi court held the men innocent, noting that the principle of double jeopardy protected them from being punished for a crime twice. Separate charges of sedition against them were also dropped.
Dal Khalsa chief Gajinder Singh, meanwhile, remained in Pakistan, supplying weapons and funds across the border and organising efforts to recruit Sikh pilgrims visiting shrines in the country.
(Edited by Amrtansh Arora)
---
Also Read: Taliban won't give up al-Qaeda, not after US killing al-Zawahiri. Kabul's a safe haven
---