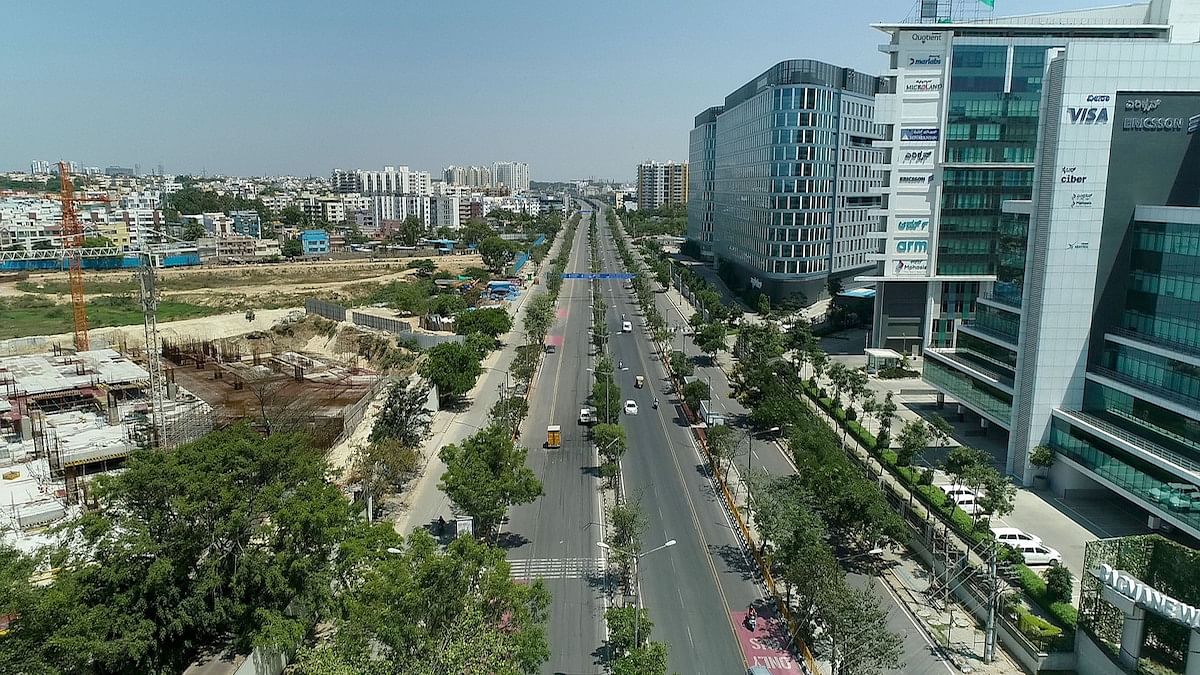 Bengaluru: The three metros of Mumbai, Chennai and Delhi have together contributed nearly 38 per cent of the country's 3.42 lakh Covid-19 cases as of 15 June.
But compared to the 58,226 cases in Mumbai, 41,182 cases in Delhi, 31,186 cases in Chennai and even the 3,672 cases of Kolkata, Bengaluru has recorded just 732 cases.
This despite Bengaluru's population of 1.3 crore people just about being in the same league as that of Mumbai (1.84 crores) and Delhi (1.9 crores).
And the capital of Karnataka isn't just an outlier in the number of cases. Data shows that its daily cases are also reducing.
For example, on 15 June, when Mumbai reported 1,789 new cases and Delhi had 1,647 cases, Bengaluru's Covid-19 numbers increased by just 35 cases, making it one of the metros that has successfully managed the pandemic until now.
Tracing and tracking
Bengaluru's low numbers are not a miracle but the result of good planning, data transparency and effective tracking, say medical experts.
According to Kiran Mazumdar Shaw, executive chairperson, Biocon, the city has the best tracing and tracking record.
"Data shows that Bengaluru has done the maximum number of contact tracing. The ratio is that for every positive case, they have traced 47 contacts," she said. "They have made sure that every one of the patient's possible contacts are quarantined. This stringent step helped in controlling the outbreak."
"If you look at contact tracing in places like Mumbai, the ratio is 1:3 as compared to Bengaluru's 1:47," she added.
Shaw also believes that Bengaluru's contact tracing model is one to be emulated. "It is interesting to note how the government also sent volunteers to pharmacies to check on which people were buying cough medication, paracetamol or antibiotics," she said. "Those people were traced and asked why they were taking those medicines. It was followed up to the minutest details."
B.H. Anil Kumar, commissioner, Bruhat Bengaluru Mahanagara Palike (BBMP), pointed out that Bengaluru had enforced a lockdown on 14 March, even before the national lockdown on 25 March.
"Even before the national lockdown, Bengaluru took measures," the IAS officer said. "The strict lockdown helped in controlling the spread; it also helped in tracing the primary and secondary contacts of the affected patients, thus reducing any possibility of community spread."
He added that while the city does not have thickly populated areas like Mumbai's Dharavi, it does have fairly densely inhabited localities like Padarayanapura, where there was a cluster due to its links to the Tablighi Jamaat.
"The moment we have a single positive case in these densely populated areas, we identified the area that required to be cordoned off," Kumar said. "We sealed all entry and exit to this area, except for one where we allowed only essential services."
In Padarayanapura, for instance, Kumar said the civic body encountered hostility, in part, because of a controversy fuelled by BJP leaders blaming the Muslim community for the spread, (the area has a high Muslim population).  Five people who were arrested for inciting violence were later tested positive.
"The decision to get the primary and secondary contacts of the very first cases to a quarantine centre really paid off and helped," Kumar said.
---
Also read: 'More people with diabetes', late diagnosis — why Ahmedabad has highest Covid fatality rate
---
Leaving no case untraced
Bengaluru has managed to keep the number of positive cases relatively low as the city's civic body has adopted a 'Leave No Case Untraced Approach'.
This includes identification of cases, aggressive contact tracing, visualisation of scenarios case by case and using simulation models to understand the spread of the pandemic.
Apart from tracking and tracing the contacts, the civic authorities also kept a tab of those quarantined, especially at home.
Biocon's Shaw narrated her own experience on landing at Bengaluru International Airport in the beginning of March this year, even before the lockdown.
She said the screening protocols in the city were very intense.
"They asked me a whole lot of questions — Who did I meet? Which countries had I visited? Which country did I transit from and if I had flu-like symptoms. They made me fill forms and the sceptical me thought they would be just some documentation that would be kept aside," she said.
"But to my pleasant surprise, three weeks later, I got a call from a health officer who called to check up on my health status. On whether I had flu-like symptoms and how I was doing," Shaw added. "My other colleagues had it more stringent when they were home quarantined. Health officers would call them everyday to check on their temperatures and if they had developed any symptoms. That's the kind of follow up the state has done."
Munish Moudgil, in charge of the Karnataka Covid-19 war-room, said that the model of identifying people who are likely to be infected, isolating and quarantining them was something that Karnataka managed to do very effectively compared to other states.
"This spread has been contained until now. Even in areas where there were sporadic explosions of cases, it was effectively contained by this methodical approach" Moudgil said.
The city, however, is still not taking any chances.
The BBMP recently developed a strategy called 'anti-contact tracing' to detect new clusters where the virus may be spreading quickly. According to this plan, samples from crowded places are merged with those taken from residential areas to cull out information on likely clusters.
---
Also read: This is Kerala's Ayurveda prescription to fight coronavirus and keep infections down
---
Testing, but that's now causing some concern
Bengaluru, which has 191 active containment zones, has done 64,000 tests until now with a positivity rate of 1.2 per cent. The number is much lesser than that in Mumbai and Delhi. While Delhi has cumulatively conducted 2,96,697 tests at a positivity rate of 30.3 per cent, Mumbai has tested 2,61,210 samples at a positivity rate of 29.2 per cent.
Concerns have been raised over Karnataka's testing numbers that have seen a sharp decline. The state had been testing close to 15,000 people a day but in the last few days, the testing has reduced to 8,000.
Dr K. Sudhakar, the Karnataka Medical Education Minister who is also incharge of Bengaluru's Covid operations, attributes the decline to the reducing number of people returning from other states.
"We had our people returning  from neighbouring states like Maharashtra, TN, and AP among others. We were aggressively testing them," he said. "We did see a reduction in the number of tests as the flow of people entering the state reduced. We have now decided to increase testing up to 25,000 per day. We will ensure we keep our testing high."
But the Opposition isn't buying it. "There is a direct correlation between the testing rate and positive corona cases. When Covid cases across the country are rising, it is bizarre to see the Karnataka government reduce testing from 15,000 per day to less than 7,000. Why is the government not using its testing facilities to the full?" Congress spokesperson Y.B. Srivatsa asked.
Shaw also said this was unacceptable.
"So what if the migrant movement has reduced. Deploy the testing to other random communities. Now that the lockdown has been lifted, testing should be increased," she said. "Bengaluru's numbers are rising and there should be increased testing as well. Or else all the hard work that has been done now to control the pandemic will get negated."
Shaw, however, highlights a confusion that the government has been facing especially with ICMR guidelines.
"I approached the government saying I would like to test my employees and make sure all of them are negative. We can give them safe office spaces, but we can't control where they go after work," she said. "The health department said that it wants to scale up testing in workspaces but ICMR does not allow it. There are conflicting mandates. The central government says ICMR rules are just guidelines, but states fear that if they go beyond the specifications, they may get hauled up."
Hepsibah Rani Korlapati, special officer, BBMP Covid-19 war room, however, said they are testing strategically. She said it's a combination of tracking, tracing and strategic testing that has kept Bengaluru's infection numbers low.
"Strategic testing at the right time helped Bengaluru," the IAS officer said. "If you compare with other less populous cities in the country, the positive cases per lakh in Bengaluru is low. We do not feature even in the top 50 cities in the country that have been the worst  affected," she added.
"What is happening in Mumbai or Delhi now, could have happened in Bengaluru as well, had it not been for these measures. But to sustain this in the future, the actions we take now is as important," said Dr Giridhar Babu, Professor and Head of Lifecourse Epidemiology, Public Health Foundation of India (PHFI) who is a part of ICMR's research task force on Epidemiology and Surveillance.
---
Also read: Delhi civic body says 2,098 Covid deaths in the capital, AAP govt puts figure at 984
---
Tech-driven Covid management
One vital factor that has helped Bengaluru stand out is the use of technology and innovative applications to trace and track Covid-19 patients and monitor those in home quarantine.
The city's civic body launched a contact tracing mobile app, with the records of contacts of all coronavirus infected patients. It allows those on the ground to identify the contacts and quarantine them immediately. This has a web application version also. The app prototype has been shared with Haryana as well.
To keep a tab on those in quarantine, the government launched a Quarantine Watch app. Those in quarantine have to download the app and then upload selfies to the app every two hours. The GPS location and the photographs are analysed by a back-end team to ensure nobody is violating the procedure.
Other state government apps include the Corona Watch, which highlights spots that have been visited by Covid-19 patients about 14 days prior to them being tested positive. Those who have the app can then keep away from areas that could turn into potential hotspots.
The brains behind developing the apps such as Quarantine Watch, Corona Watch and Yatri Web is Moudgil, the IAS officer in charge of the Karnataka Covid-19 war-room who is also an IIT -Bombay product.
He emphasised that technology and seamless coordination of government agencies, part from people's participation, have helped Bengaluru immensely.
"We are testing adequately and intelligently as well to find the people who may be infected, which includes tracing the primary and secondary contacts. This disease is conquerable and the solution lies in our hands," Moudgil said. "People should understand that this is not a fait accompli and that it is in our control, even when there is an explosion of cases. I want to emphasise, our personal action will control this disease hugely."
Karnataka also launched India's first online training programme for doctors in which over 25,000 doctors and frontline workers are being trained to tackle coronavirus.
State chief secretary T.M. Vijay Bhaskar has also set up a Disease Surveillance Team  under the Karnataka State Disaster Management Authority (KSDMA) to coordinate with the 17 task forces set up to handle the pandemic.
The KSDMA  has developed three tools — a consolidated Covid-19 portal,  real-time data collection and monitoring tool and a crowd sourcing tool. The portal has a dashboard where consolidated information on the pandemic can be accessed including statistics, fake news busters, helpline numbers, details and analysis by the state war-room.
"Through the real-time data collection system, all information from the state to the village level can be collated to help in seamless decision making, " explained Manoj Rajan, commissioner, KSDMA, to ThePrint.
The crowd sourcing tool allows private medical establishments and pharmacies to proactively report cases of influenza-like illness (ILI) and severe acute respiratory infection (SARI).
"Karnataka has started the Aptamitra app where one can feed information regarding influenza-like symptoms. This has helped in tracking cases effectively," said Dr. Babu, who is also part of Karnataka state's Technical Advisory Committee.
Robust healthcare system
Medical experts like Dr H. Sudarshan Ballal, chairman of Manipal Hospitals,  says the credit to Bengaluru's success story are two factors — a proactive government and the state's robust healthcare system.
"Early decisions to set up Covid-specific hospitals and not mix Covid and non-Covid patients was extremely helpful," Dr. Ballal said. "Effective implementation of the lockdown, contact tracing and testing and treating patients gave the state an added advantage."
"In addition, constant dialogue with private health players and many joint initiatives like setting up fever clinics, virtual consultations, E-ICU's for district hospitals as part of the PPP model helped manage the situation better even in the peripheries," Ballal added.
But the city's early strategic work has reduced its mortality rate. As of 15 June, Bengaluru had 327 active cases and 36 deaths.
Its mortality rate of 1.2 per cent is way below the national average of 2.8 per cent and the best among the metros — Mumbai is currently at 3.7 per cent, Chennai at 2.31 per cent, Delhi at 3.2 per cent and Kolkata at 7.9 per cent.
One of the reasons Bengaluru has had the lowest mortality rates was because right from the beginning all the cases diagnosed were isolated in a Covid-designated hospital. This was followed by very strict quarantine measures.
"A symptom-based approach, contact tracing and good number of testing helped the city. We were able to isolate most cases which were due to those people who had travelled for outside," said Dr. Babu of PHFI. "Bengauru did more than 3,000 tests per million from the beginning unlike other cities. Most of the cases were from outside. This also was an indicator that there was no local transmission."
The epidemiologist further said another factor helped the city — Chief Minister Yediyurappa leaving civil servants and experts to head the response to the crisis.
"For the first time we have seen public health advice being sought from experts and decisions taken based on their advice," he said. "Sometimes, they seek our advice but don't implement it but this time, there were questions like why should we do testing, should we expand or not, should we do ILI testing or not , how should lockdown be released. They followed the expert advice and that has been the hallmark of Karnataka's Covid response."
---
Also read: Health ministry staff face flak for research paper claiming Covid will end in India by Sept 
---
Kiran Mazumdar-Shaw is among the distinguished founder-investors of ThePrint. Please click here for details on investors.