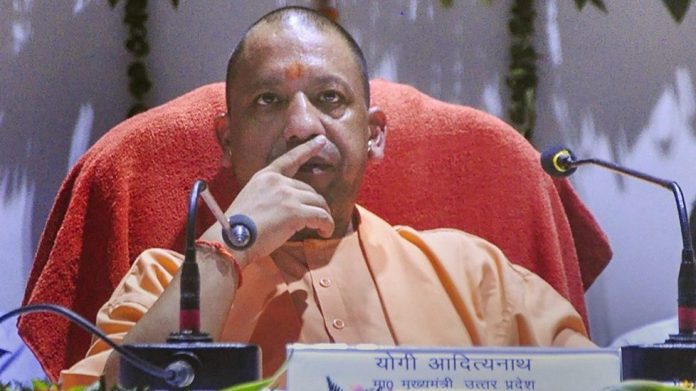 Text Size:
Former civil servants write letter to Prime Minister Narendra Modi on 'politics of hate' in Uttar Pradesh, want accountability to be fixed.
New Delhi: A group of 82 retired civil servants has written an open letter to Prime Minister Narendra Modi demanding the resignation of Uttar Pradesh Chief Minister Yogi Adityanath "for his failure to abide by the Constitution to which he has sworn his allegiance", in light of the recent mob violence over alleged cow slaughter in Bulandshahr.
On the morning of 3 December, a mob had turned violent after remains of cattle were found in Bulandshahr district's Mahav village. Suspecting cow slaughter, the mob had clashed with police, leading to the deaths of inspector and Syana station house officer Subodh Kumar Singh and 22-year-old undergraduate student Sumit Singh.
"It shows that in India's most populous state, Uttar Pradesh, fundamental principles of governance, of constitutional ethics and of humane social conduct stand perverted," write the former civil servants.
"The chief minister of the state acts as a high priest of the agenda of bigotry and majoritarian supremacy – an agenda which now seems to take precedence over everything else," the letter adds.
The letter is an attempt to remind "the chief secretary, the director general of police, the home secretary, and all other members of the higher civil services concerned, of their constitutional duty to fearlessly implement the rule of law rather than the perverse dictates of their political masters".
It calls upon the Allahabad high court to take suo motu cognisance of this incident and supervise a judicial enquiry, and also requests the citizens of India to lead a "national campaign against the politics of hate and violence".
---
Also read: Day after BJP drubbing, Yogi Adityanath lands up in Nepal
---
No country for minorities
In the letter, the former civil servants have stated that while mob violence, deaths of police officers and cow politics have been a part of UP's political landscape in the past, the Bulandshahr incident marks "the most dangerous turn yet in the direction taken by the politics of hate in recent times".
Under Adityanath, they argue that the confidence that the government will "keeps its partisan political agenda at bay" has been "misplaced" because "hooliganism and thuggery have been mainstreamed into governance not just to intimidate minorities, but to teach a lesson to anyone, including police personnel and others in the administration, who dare to be even-handed in their approach to minority communities".
"This was a deliberate attempt to display majoritarian muscle and send a message to the Muslim communities living in the region that they have to live in fear, accept their subordinate status and conform to the cultural diktats of the majority community," reads the letter.
It further points to complicity on the part of the Adityanath administration in seeking inspector Singh's transfer for "anti-Hindu" conduct, subsequently remaining silent on his murder "by calling it an accident" and allowing the instigators of the violence to walk free while alleged cow smugglers, "against whom not a shred of evidence exists are taken into custody, just because they are Muslims".
"This was murder with intent. It was murder most foul," they say.
Call for accountability
Like in previous open letters, the group wants Prime Minister Modi to take accountability for his government's actions.
"Our Prime Minister, who is so voluble in his election campaigns and who never tires of telling us of how the Constitution of India is the only holy book he worships, maintains stony silence even as he sees a chief minister handpicked by him treat that same Constitution with sheer contempt," they have written.
The group, which came together in June 2017, has appealed to the PM earlier too, including on the Unnao and Kathua rape cases, and the arrests of five activists in relation to the Bhima-Koregaon violence. The letter states that it has spoken out "nine times in the last eighteen months", which indicates a measure of the "rapid erosion of constitutional values".
---
Also read: 48 former IAS officers urge Modi to speak up on the arrest of 5 activists
---
Check out My543, our comprehensive report card of all Lok Sabha MPs.