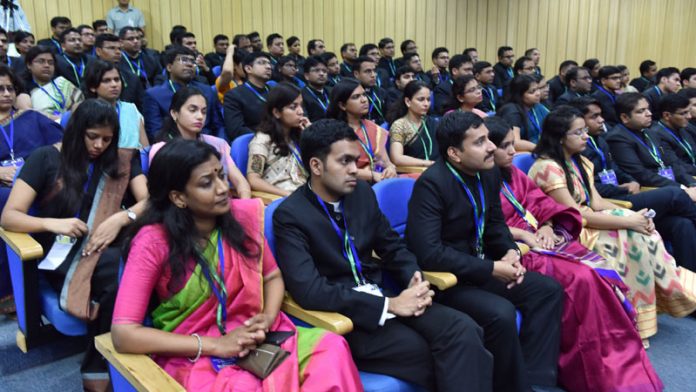 Text Size:
Sixty women officers have slammed govt move to include only single men in childcare leave policy as being "against the spirit of equality".
New Delhi: A group of 60 women civil servants has questioned a recent union government order that restricts childcare leave to female and "single male" civil servants, saying it virtually stripped fathers in two-parent households of rearing responsibilities.
The Department of Personnel and Training (DoPT) had issued its amended childcare leave policy for civil servants on 11 December, after tweaking it to make concessions for single male employees, that is, unmarried men, divorcees or widowers.
Eligible employees can claim up to 730 days of childcare leave throughout their tenure.
In a letter signed "Women IAS officers in UP" and addressed to the UP Indian Administrative Service (IAS) Association, the 60 civil servants have slammed the DoPT for being "against the spirit of equality" and "officially announcing that care giving of children is solely a woman's responsibility and the men are supposed to do it only if there is no woman in the family".
The new policy, the letter states, limits the flexibility of parents and is unfair to fathers who want an equal stake in the upbringing of their children.
They have asked the UP IAS Association to take up the issue with the central government, and make childcare leave an option for both parents even in two-parent households.
"A failure of this will make the government of India, the ultimate care-giver, put up a very bad example instead of implementing equality in the rest of the country," the letter states.
When asked about the notification, Rakesh Srivastava, the president of the central IAS Association, said they had not received the notification yet and could only authoritatively comment once it is sent to them.
ThePrint tried to contact the DoPT spokesperson for comment, but couldn't get a response by the time of publishing. This report will be updated when they respond.
---
Also read: Bangladesh beats India by 60 slots in WEF Gender Gap rankings
---
'Childcare policies must be gender-neutral'
The policy has been hailed by some quarters as a step forward, but a female IAS officer from UP, a signatory to the letter, said this view was misplaced.
"I have a seven-month-old baby," she told ThePrint, "What if my husband is posted in a different state? He deserves to spend time with our child."
According to her, women civil servants in UP have informal meetings every two months. After they were alerted about the notification, she added, they called a meeting on 21 December to discuss the issue.
Following this, the letter was drafted and forwarded to the UP IAS Association. She said the amendment will feature on the agenda of the next meeting of the UP IAS Association, scheduled for 3 February.
"We will move forward and probably flag the issue through the UP Women and Child Department officially," she added.
She said that though childcare leave for men was an idea that often invited scorn, several of her male colleagues supported the protest against the amended policy.
"People here laugh at you when you ask for such leave, especially at men," she added. "I have male colleagues who agree with me as well," she said, saying childcare laws should be gender-neutral, splitting responsibility between both parents.
---
Also read: Majority of IAS recruits are engineers or just graduates, not 'domain experts'
---
Get the PrintEssential to make sense of the day's key developments.