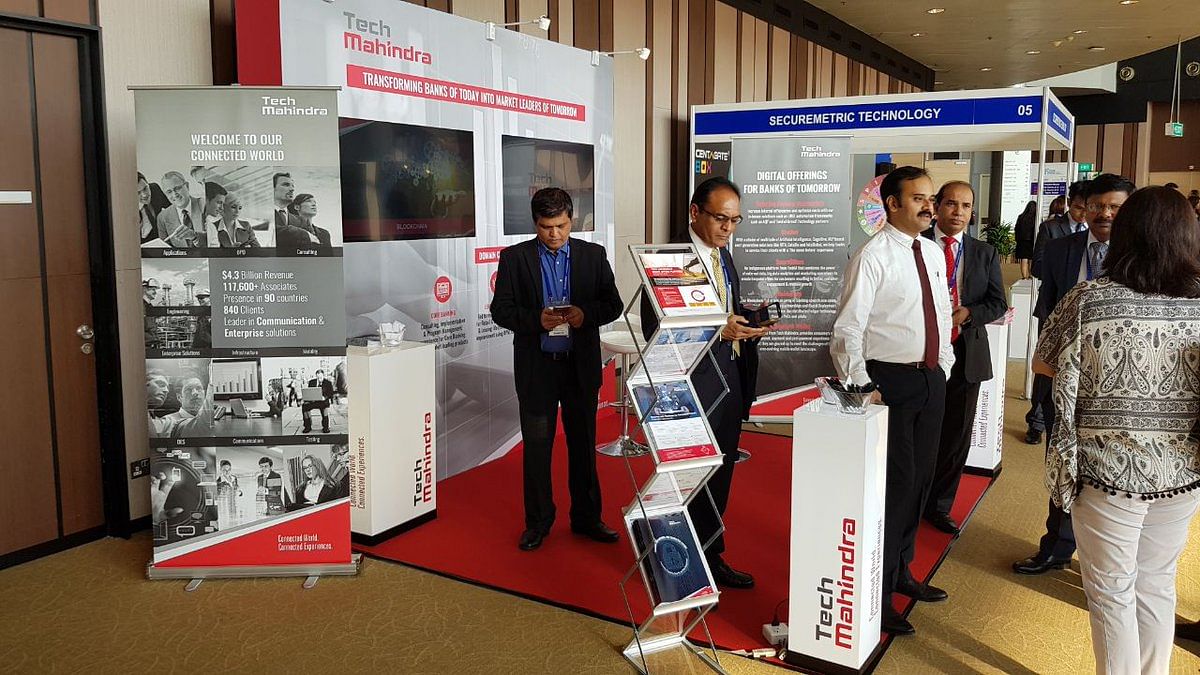 Corporate ombudsman opens probe against Tech Mahindra officer Richa Gautam after gay ex-employee accuses her of prejudice.
New Delhi: A corporate ombudsman is investigating IT firm Tech Mahindra's diversity and inclusion officer following allegations that she harassed a gay employee and made derogatory comments about Muslims.
The employee, Gaurav Probir Pramanik, worked with the company in Noida between 2013 and 2016. The investigation was launched after Gaurav tweeted a letter he sent to diversity officer Richa Gautam, describing her alleged bigoted behaviour.
He wrote the email on 9 September after the Supreme Court's historic verdict decriminalising homosexuality. In his letter, Gaurav wrote: "This might come to you as a surprise… But… I had promised to write to you the day IPC Section 377 was scrapped and being a homosexual in a country as great as India was legal."
As promised, I wrote an email to my then boss at a Mahindra company I used to work with. She was a bigot and I suffered in her hands, I hence called her out. pic.twitter.com/4uHev8MY7G

— Gaurav Probir Pramanik🏳️‍🌈 (@gauravpramanik) September 9, 2018
In the letter, Gaurav accused Gautam of calling him "effeminate" and insinuating that it affected his work. In 2015, he alleged, she asked a manager who was weeping whether he was "a gay" to be "crying like this". Purported screenshots of Gautam's tweets, shared by Gaurav, show her describing Muslims as Pakistan loyalists and Islam "as a global pain".
"My prime reason for leaving Tech Mahindra was the constant humiliation I had to face for being gay," Gaurav told ThePrint in an email. "It was humiliation and mental agony that I was subjected to over an extended period of time."
"I am still in the line of training and currently on a break from the corporate world, a sort of a sabbatical," he said.
---
Also read: Supreme Court has earned moment of rest with 377 verdict, but much remains to be cleared
---
Gaurav said he took to Twitter after Gautam did not respond to his email. "I had sent her the email and waited for a response. When I didn't receive any response, I posted it on Twitter," he said.
After Gaurav's tweets went viral, Mahindra Group chairman Anand Mahindra and Tech Mahindra CEO C.P. Gurnani promised an investigation in the matter.
I can categorically assure you that we celebrate diversity in our workplace. Our Code of Conduct is explicit on this subject. Fairness & dignity of the individual is enshrined in our core values.
Tech M is investigating these allegations, and appropriate action will follow… https://t.co/l5rh8VhP8L

— anand mahindra (@anandmahindra) September 11, 2018
@gauravpramanik Hi Gaurav, This is indeed disturbing and completely against the ethos of our group that believes in the uniqueness of every individual. We will do a thorough investigation and take steps as necessary. Our team will  be in touch with you.

— Tech Mahindra (@tech_mahindra) September 11, 2018
ThePrint reached out to Gautam through Facebook but is yet to receive a reply. This report will be updated when she responds.
'An unpleasant work experience'
Gaurav said that during his time at Tech Mahindra, he would bump into Gautam "regularly in common areas" such as the smoking zone.
"She would be very vocal about her hatred for religious minorities almost all the time," he told ThePrint. "She would pass comments on the colour of my shirt and socks (because they were colourful, mind you, this abiding to (sic) the company dress code policy)," he added.
Gaurav described the diversity officer's behaviour at work as being "erratic, high-headed, rude and obnoxious".
"Her hatred towards the LGBTQ community and Muslims is an open secret. Her Twitter TL (timeline) is full of hate and vitriol," he said.
"In one such tweet, she has even gone ahead and issued a death threat to the Delhi chief minister," he said.
Ladies and Gentlemen, presenting to you, the Chief Diversity and Inclusivity Officer at @tech_mahindra , who has worked there for 11+ years, Ms. Richa Gautam @nainasingh1234. Cc: @anandmahindra @C_P_Gurnani pic.twitter.com/2hTSo5Y0DB

— Gaurav Probir Pramanik🏳️‍🌈 (@gauravpramanik) September 13, 2018
"She would treat her juniors with contempt and was absolutely rude to them unless of course, you were her favourite," he alleged.
The company responds
In their replies to Gaurav's tweets, Mahindra and Gurnani reiterated their commitment to diversity.
Gaurav said a member of the ombudsman office at Tech Mahindra had been in touch with him constantly over the past two days. "The matter is confidential, hence I respect that and I wouldn't be able to disclose the details," he said.
---
Also read: Legalising gay sex expected to boost India's 'Pink Economy'
---
"However, I can tell you that I've provided enough evidence and a number of people have been forthcoming to speak with the investigation team," he added.
"I have answered all their questions to the best of my knowledge and honesty," Gaurav added.
A Tech Mahindra spokesperson contacted by ThePrint provided no further details but repeated the guarantees for an investigation and inclusive workplace tweeted by the brass.
ThePrint spoke to C.P. Gurnani over the phone, but he said he would prefer to speak on the matter once the results of the investigation are known, possibly by Monday or Tuesday.