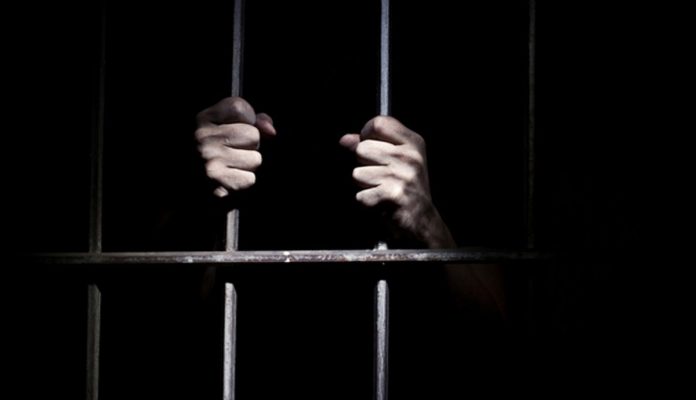 Text Size:
Hamid Nihal Ansari was sentenced to three years in jail by a Pakistani military court for possessing a fake identity card.
New Delhi: Hamid Nehal Ansari, an Indian techie who was arrested by Pakistani intelligence agencies in 2012 for illegally entering their country and possessing a fake identity, is being released from jail and will return home soon.
This comes two days after a Pakistani court had issued a one-month deadline to the government to deport Ansari as his jail term of three years ended on December 15.
Ansari was sentenced to three years in jail by a military court in 2015 for illegally entering the country via Afghanistan using a fake ID card. He was reportedly there to meet a girl he befriended online.
In a tweet announcing Ansari's release, the spokesperson of Pakistan's ministry of foreign affairs, Mohammad Faisal, called the 33-year old a "spy" who was involved in "anti-state crimes". Incidentally, the Pakistani court that sentenced Ansari did not find him guilty of spying, but solely of possessing a fake identity card and entering the country illegally.

#HamidNehalAnsari, an Indian spy who had illegally entered Pakistan and was involved in anti-state crimes and forging documents, is being released upon completion of his sentence and is being repatriated to India.

— Dr Mohammad Faisal (@DrMFaisal) December 17, 2018
Ansari had filed an appeal via senior lawyer Qazi Muhammad Anwar, saying that the government had taken no steps towards his release. The Peshawar High Court bench comprising of Justices Roohul Amin and Qalandar Ali Khan heard Ansari's appeal and asked the additional Attorney General for an explanation.
It noted that the documents required for Ansari's release weren't ready even though just two days were left for his prison sentence to be done. "I wonder that after two days the jail term of the prisoner would be completed and the government did not complete requirements for releasing and deportation of the prisoner," said Justice Khan. The court gave the Pakistani government a month's time to complete the documentation and other formalities.
Ansari's parents are headed to the Wagah border in Amritsar to receive their son. It will be six years since he was with them. His mother, Fauzia Ansari, spent these years running from pillar to post to secure her son's return. Last November, the Sushma Swaraj-led external affairs ministry said they had made 52 requests to Pakistan for consular access to Ansari.
For ThePrint's smart analysis of how the rest of the media is doing its job, no holds barred, go to PluggedIn