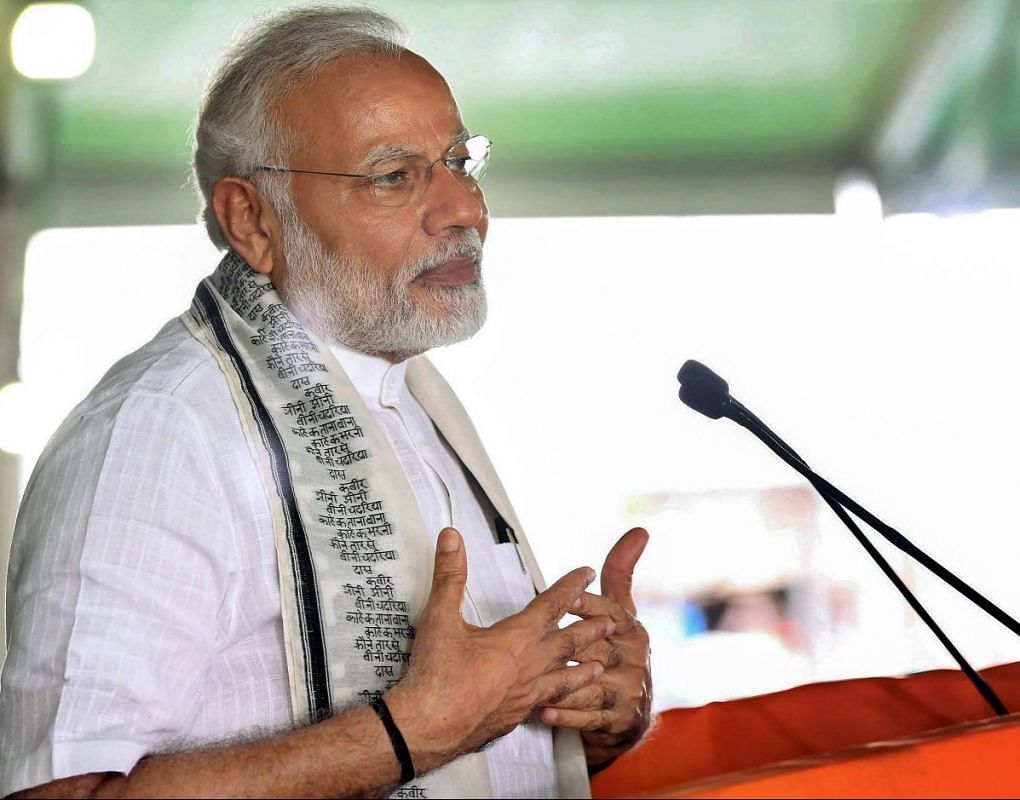 Data shows every year only one third of total rice and wheat produced is procured by the govt, thus limiting benefits of hiked MSP.
New Delhi: The Narendra Modi government's much-hyped hike in the minimum support price (MSP) for crops may benefit only a limited pool of farmers as data shows that just about one third of the total rice and wheat produced is procured by the government every year.
The BJP-led Central government had hiked the MSP of certain crops to 1.5 times the production cost earlier this year, fulfilling the promise the party had made as part of its 2014 election campaign.
---
Also read: Modi's Ayushman Bharat is the jadi booti you mix with your vote and drink
---
According to data available with the agriculture ministry, in 2017-18 (rabi market season), wheat procurement of the total production was 31 per cent and for rice (kharif season) it was 33 per cent.
For wheat, the corresponding figures for 2014-15, 2015-16 and 2016-17 were 32, 30 and 23 per cent, respectively. Data available for 2018-19 (rabi market season) till July-end shows 36 per cent of the wheat produced till now has been procured.
For rice, the proportion of procurement of total production in the same period was 35, 37 and 40 per cent, respectively.
Essentially, if procurement is low, the MSP will be applicable to only that pool and will have limited benefits.
"Roughly, around 30 per cent of wheat and rice produced is procured annually by the government. This means MSP is going to roughly benefit only 30 per cent of wheat and rice farmers," said Devinder Sharma, an agriculture expert.
"I have based this rough estimate on the fact that most farmers in India are small ones. That is for rice and wheat. But overall that figure is even lower," he argued.
Sharma claims only around 6 per cent of farmers benefit from MSP.
"This is precisely why, instead of hiked MSP, I have been demanding a committee to look into farmers' income and welfare, whose mandate will be to draw up how each farming family can get a minimum of Rs 18,000 income per month," added Sharma.
The decision, which will put an additional burden of Rs 12,000 crore on the exchequer, has been crucial for the BJP government, considering Prime Minister Modi himself had promised a steep hike in MSP and doubling of farmers' income in his 2014 election campaign.
---
Also read: Dry & diseased North Gujarat loses out on Modi visit as South gets Rs 586-cr water scheme
---
"I am very happy that the promise made by the government to our farmer brothers and sisters of giving minimum support price at 1.5 times the production cost has been fulfilled. There has been a historic increase in the MSP. Congratulations to all farmers," the PM had tweeted when the decision was announced.
In his Independence Day address this month, Modi once again highlighted this move. "The farmers have been demanding 1.5 times of MSP for years, but my government took the brave step to accept it," he said.
The party now hopes to make it a key campaign plank in the 2019 Lok Sabha polls as well, aiming to woo farmers and the rural voters.