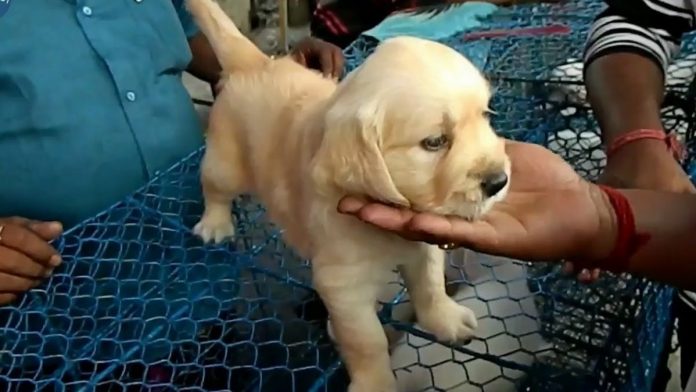 Text Size:
The new rules regulate and monitor pet shops, and makes it mandatory for the owners to get a registration certificate.
New Delhi: The Modi government Wednesday notified pet shop rules across the country in a big victory for animal rights activists.
The rules not only regulate and monitor pet shops, but also set regulation for housing and caring for animals in shops that sell or purchase them.
In a bid to regulate the hitherto completely unregulated pet market, the new Prevention of Cruelty to Animals (Pet Shop) Rules, 2018, makes it mandatory for pet shop owners to obtain a registration certificate from the State Animal Welfare Boards, and lay down a range of other rules — non-compliance to which could result in the revocation of the certificate.
"No person shall carry on or continue the business of sale or trade in pet animals, whether retail or wholesale; or establish or operate a pet shop, or any other establishment engaged in sale, purchase or exchange of pet animals by whatever name called, without obtaining a certificate of registration," the rules state.
---
Also read: DRI steps up crackdown on illegal export of shark fins, seizes 8,000 kg stock
---
The rules go on to define space requirement for birds, cats, dogs, rabbits, guinea pigs, hamsters, rats and mice in pet shops. The rules further require pet shop owners to maintain basic amenities like veterinary care for animals.
So far, pet shop owners thrived across the country with no obligation to register themselves, maintain records, prove financial or ethical probity to the government, said animal rights activist Gauri Maulekhi.
Maulekhi's petition in the Delhi High Court and several representations by Humane Society of India (HSI) led the court to direct the government on 2 September to notify the rules within 15 days or face action. Due to the lack of regulation and monitoring in the sector, animals faced intense cruelty in pet shops, Maulekhi had said in her plea.
---
Also read: Delhi zoo director 'confirms' animal deaths are being covered up, records fudged
---
"You see how there are shops selling animals at every nook and corner, with animals being kept in cramped spaces… And then they would just be sold away — even wild animals," Maulekhi told ThePrint.
"The court had given the government 15 days, but the ministry of environment notified the rules within days. Now the challenge would be of implementation," she said.
Check out My543, our comprehensive report card of all Lok Sabha MPs.