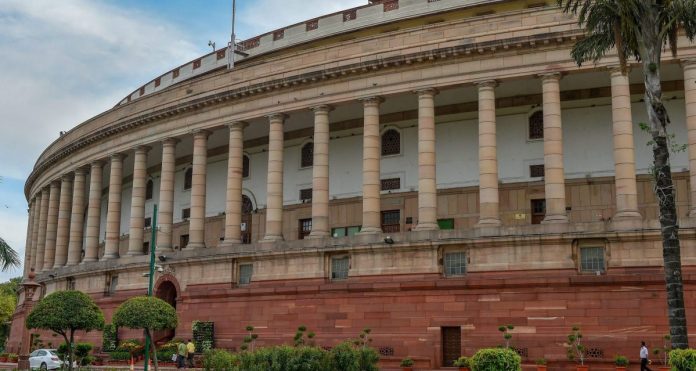 Text Size:
Unlike the US, which is a federation of states, India is a union of states. Therefore, federalism won't really get undermined, the report is set to say.
New Delhi: Holding simultaneous elections will not undermine the federal structure of India, since federalism is not applied in the strict legal sense of the term here — that's what the Law Commission is set to recommend in its final report on simultaneous polls.
"We are examining if, by any means, it (simultaneous polls) tinkers with the country's federal structure, as contested by some political parties," a senior official of the commission told ThePrint.
In India, federalism is applied only to ensure the division of legislative powers and administrative exigency, and not in the strict legal sense of the word, the official said. "So there is no question of violating federal principles through simultaneous polls."
What is federalism?
Legally speaking, federalism refers to an arrangement when two or more independent units or states form a confederation or federation — which is not the case in India. The country follows both unitary and federal forms of government, with supremacy given to the Centre, the commission is likely to emphasise.
The seventh Schedule of the Constitution simply delineates the powers of the Centre and states.
In order to underscore the unique nature of Indian federalism, the commission is also expected to draw a parallel with the United States of America, which it says, follows federalism in the true sense.
In the US, each state has its own constitution, and the federalism is far more rigid than in India. While the US is a federation of states, India is a union of states.
Objections unfounded
As part of discussions on the issue of holding simultaneous polls, an idea strongly supported by Prime Minister Narendra Modi, several regional political parties had told the Law Commission that it will erode the federal setup enshrined in the Constitution.
But none of the parties have actually specified how India's federal structure will be compromised, the official said.
"We are going to specify what federalism actually means and how simultaneous polls may not affect it in India in our report," the official said.
While several political parties have given their submissions to the commission, it is waiting to meet the ruling BJP on 31 July, shortly after which it will submit its report.
The commission has not heard from the Congress so far, making it the only major party to not share its views.
Get the PrintEssential to make sense of the day's key developments