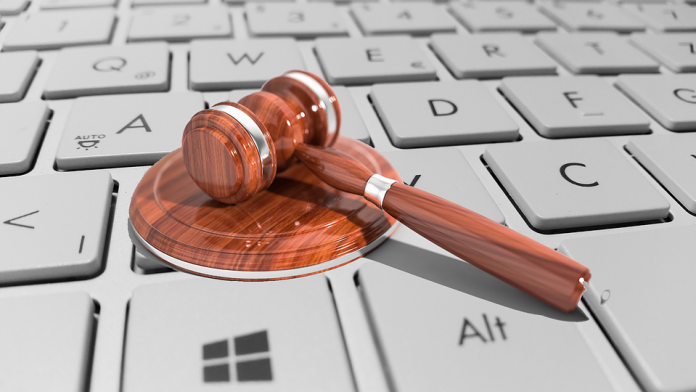 Text Size:
The law commission in its final report is likely to recommend tweaking personal laws across religions.
New Delhi: The Law Commission of India in its final report on the Uniform Civil Code (UCC) could suggest postponing its implementation by 10 years, ThePrint has learnt, recommending instead the tweaking of personal laws across religions. The final report is expected in the next few months.
"We may want to recommend bringing changes in the personal laws religion-wise, and wait for another 10 years for the implementation of a UCC," a source in the law panel said.
The commission has been holding consultations with several stakeholders, including the All India Muslim Personal Law Board, former law minister Salman Khurshid, former Congress leader Arif Mohammad Khan, BJP leader Ashwini Upadhyay among others — and has asked for their legal opinions on a range of issues such as custody of children in Islam, inheritance, age of marriage etc.
In keeping with its 2014 general elections manifesto promise, the BJP government asked the Law Commission in June 2016 to examine whether UCC— which would replace personal laws based on the different religious scriptures and customs with a common code — could be introduced in India.
Earlier this year, the commission invited detailed submissions from stakeholders, but said it would steer clear from issues of nikah halala and polygamy among Muslims since they are already sub-judice and so out of bounds for the commission.
In its report, the commission will seek to emphasise that as opposed to popular understanding, a UCC, if brought about, would not be anti-Muslim or anti-Islamic in any way.
"There are certain progressive tenets of Islam that will be highlighted and could be applied to other religions as well," a member of the commission said. "We have communicated this to Muslim groups too."
For example, under Islamic law, a man can only bequeath or gift one-third of his property to an individual who is neither his child nor his wife, and is bound to keep two-thirds for his family.
"This is a very progressive aspect in Islam, and we could recommend that it be applied to Hindus as well," the member said. Under the Hindu law, a person can will all of his property to another individual, with no obligation to will a part of it to his family.
Another aspect about Islam to be highlighted in the report is that the faith, right from its beginning, has entitled women to inherit property, unlike Hinduism. "Although in Islam, women only inherit half of what their male counterparts do, they always had the right to inherit… In Hinduism, this right came much later," the member added.
However, the commission has sought replies from Muslim groups on why daughters only inherit half of what sons do. The groups are expected to send in their responses after Eid.
Another issue on which the commission has sought their response is the minimum age for marriage within Islam. While the Prohibition of Child Marriage Act, 2006 stipulates 18 and 21 years as minimum age for marriage for boys and girls respectively, under the Islamic law, marriage is permitted after puberty. "The (Prohibition of) Child Marriage Act is a secular law, so it should be applicable across," a source said.
Even among Christians, some reforms may be recommended. For example, the Christians in India are required to wait for two years before they are granted divorce even after the two parties have already decided to part ways. "We could recommend that this period may be reduced to one year."
Get the PrintEssential to make sense of the day's key developments