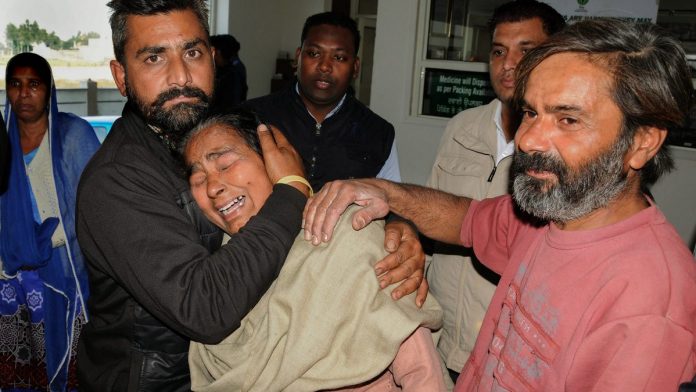 Text Size:
Punjab CM Amarinder Singh says the arrested man helped identify the second perpetrator who is absconding, grenade given by Pakistan-based handler.
Chandigarh: The Punjab Police has arrested one of the two suspected perpetrators of Sunday's grenade attack on the Nirankari Satsang Bhawan in Amritsar which killed three people and injured more than 20 others.
Addressing a press conference Wednesday, chief minister Capt. Amarinder Singh said suspect Bikramjit Singh (26), a resident of Dhariwal village, is an operative of the Khalistan Liberation Force (KLF).
While Bikram was arrested from near Loharka village in the early hours of Wednesday, his accomplice Avtar Singh Khalsa (32) is absconding.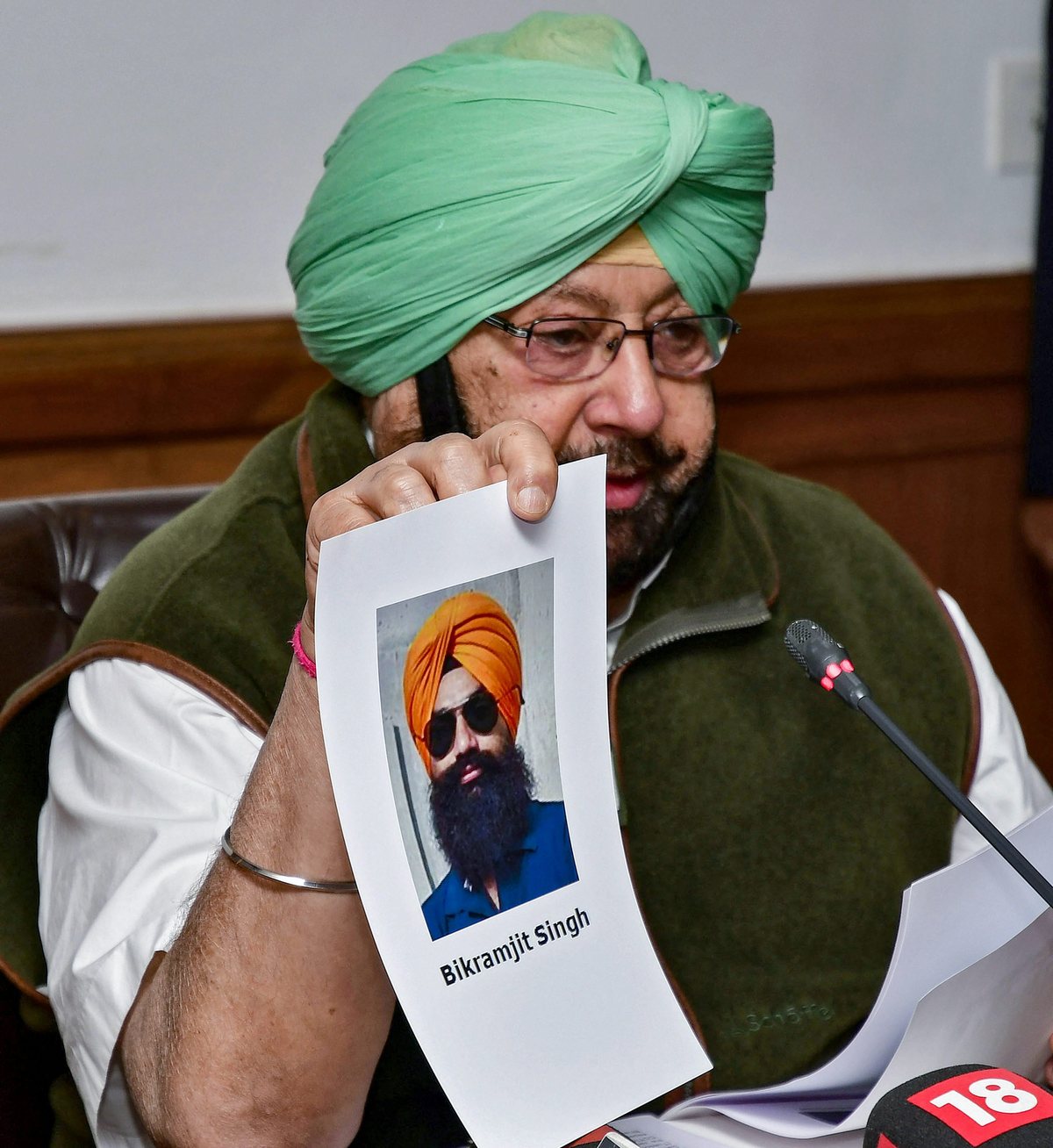 Bikram is believed to have disclosed significant information indicating that the grenade was allegedly provided to the assailants by a man named Happy, who the police suspect is none but Pakistan-based KLF chief Harmeet Singh Happy alias 'Ph.D'.
Happy had earlier hatched the conspiracy to carry out the targeted killings of right-wing leaders in 2016-2017, in active collaboration with the Pakistani spy agency ISI, police said.
The CM reiterated that there was no religious motive behind Sunday's attack and described it as an act of terror.
He said preliminary investigations and CCTV footage of the incident had led to the arrest of Bikram, who reportedly helped police identify the second accused, Avtar Singh Khalsa (32), a resident of village Chak Mishri Khan, Amritsar.
Bikram's black motorcycle that he used in the attack has also been recovered.
According to the police, Bikram has admitted to the crime giving details of their "assignment".
---
Also read: Grenade attack on Nirankaris seen as ominous amid Punjab's rising religious fervour
---
How it was planned
Bikram said that Avtar called him up late on the night of 3 November and asked him to be ready for an assignment. Next morning the two retrieved a hand grenade from an orchard on the Majitha-Hariyan link road. The HE 84 hand grenade had been buried in a half feet deep pit under a shisham tree.
Bikram said Avtar was sent the geo-location details as well as pictures of the dump on his mobile to facilitate the retrieval of the hand grenade.
Bikram also revealed that they carried out a recce of Nirankari Bhawan on 13 November to check the locations of CCTV cameras and the layout of the building.
On 18 November, Bikram picked Avtar from his house and reached Nirankari Bhawan. Avtar entered the building and took two sewadars at gunpoint. After Avtar hurled the grenade, both fled on the bike.
The police said Happy had earlier come to notice for supply of a hand grenade (Arges Type HG-84) of the same specifications to Shabnamdeep Singh, a Patiala resident and self-styled chief of Khalistan Gaddar Force (KGF), who was arrested on 31 October.
The CM said the HG 84 hand grenade is of Austrian origin, and also manufactured in Pakistan Army's ordnance factories (POF). "Such grenades are commonly used by the armies of Pakistan, Afghanistan and Austria. HG 84 is a destructive type of grenade, which causes fragmentation after the explosion and has effective range of 30-metre radius," said the CM.
"These are mainly used to attack and kill a group of people. Such grenades have been used in J&K in the past," Singh added.
---
Also read: CM Amarinder Singh suspects Pakistan hand in Amritsar grenade attack
---
Read Global Pulse for a sampler of the big international stories, and why they matter.