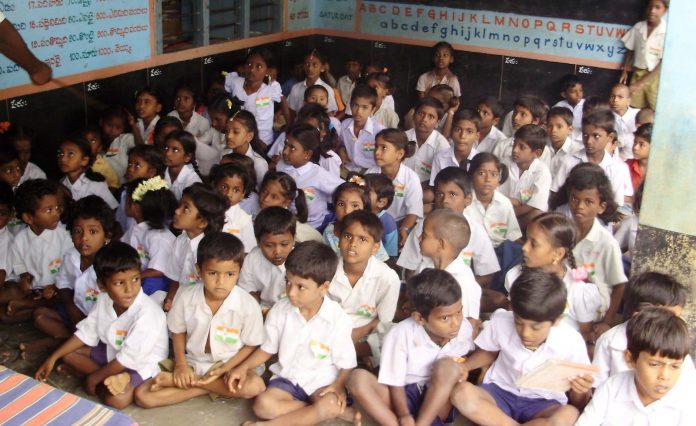 Text Size:
New Delhi: The Supreme Court has issued a notice of contempt against Uttar Pradesh Chief Secretary Anup Chandra Pandey for failing to implement a four-year-old Allahabad High Court order.
The apex court issued the notice on 1 February, acting on a plea filed by one Shiv Kumar Tripathi, represented by advocate Kamal Mohan Gupta. It sought contempt against Pandey for failing to implement the August 2015 high court order that directed top bureaucrats and other government officials to enrol their children in state-run schools.
The high court had directed state to implement the order from the next academic session after the pronouncement of the judgment.
This is Tripathi's second plea in the top court on this issue. In October 2018, Tripathi — who is also an advocate — had filed a plea in the apex court seeking the implementation of the high court judgment.
---
Also read: India's elite schools are good enough for the rich and famous, but our colleges aren't
---
Why Allahabad HC gave the 2015 order
The Allahabad High Court had delivered its verdict on a plea highlighting the pathetic condition of state-run schools and the quality of teachers.
Noting the deplorable condition of the schools, the court observed that the institutions run by the Board of Basic Education were "victims of misappropriation, maladministration and wide spread corruption…". The standard of teaching was also the "highest casualty", it said.
"The court further observed that since Bureaucratics (sic), politicians, rich people and others all have their alternative channel… nobody cares for the standard to be maintained in the primary schools of the Board," Tripathi said in his plea.
Tripathi submitted that when the state took no action on the verdict pronounced, he filed a contempt plea in the high court which, in August 2018, dismissed it on the grounds that the state was only required to file a compliance report and "as such the court did not find any ground to continue independent proceeding in the contempt petition".
Check out My543, our comprehensive report card of all Lok Sabha MPs.