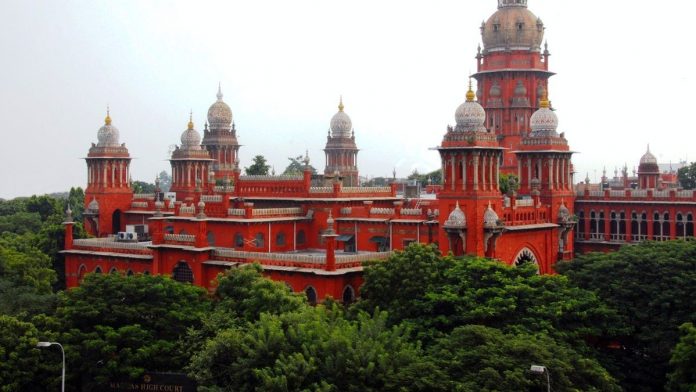 Text Size:
New Delhi: The Madras High Court observed Friday that sharing social media posts or forwards is akin to endorsing them, an order with far-reaching implications for online interactions.
The ruling came as the court heard a plea moved by Tamil Nadu Bharatiya Janata Party (BJP) leader S. Ve Shekher, in which he had sought anticipatory bail in a case filed against him by Chennai police for sharing a derogatory post about a woman journalist.
The case against Shekher dates back to early 2018, when a woman journalist had lashed out at the Tamil Nadu governor for patting her cheek when she asked him a question at a press meet. The post in question, which was reportedly penned by a friend of Shekher and shared by the leader on Facebook, sought to allege that all women journalists in Tamil Nadu dished out sexual favours to get ahead in their careers, according to a report in The News Minute.
It has been a common defence for social media users forwarding provocative posts that sharing them doesn't amount to endorsements, but the Madras High Court's observations strike right at the essence of such disclaimers.
Rejecting Shekher's plea for anticipatory bail, the court said "no one has any right to abuse women and, if done, it is a violation of rights".
---
Also read: What Robert Vadra's colourful social media profile tells us about him
---
ThePrint takes takes a look at some of the key observations made by the bench in the judgment:
'Sends a wrong message'
"Words are more powerful than acts," the single-judge bench of Justice S.Ramathilagam added. "When a celebrity-like person forwards messages like this, the common public will start [to] believe it that this type of things are going on.
This sends a wrong message to the society at a time when we are talking about women empowerment," the order added.
"Indian women… fought as equals as men in the nationalist struggle… On hearing the arguments of the intervening petitioners, the petitioner has hurt the feeling not only [of] the individual but the feeling of each reporter," the judge added.
"What is said is important, but who has said it, is very important in a society because people respect persons for the social status," the court said.
Refusing to accept Shekhar's unconditional apology, the judge said, "He [Shekher] has only regretted for forwarding but he has not denied what is said in the message.
'People should not lose faith in our judiciary'
"The said post in the Facebook created a disturbance in the society and there is also a designed attempt on the part of the accused by keeping himself behind the scene and instigating the persons," the judge added.
"…Those words used in the message are not said under emotion. People use such words during quarrel and later they may regret but putting things in writing or typing means they know the consequences and do it," he said.
"Daily we see young emotional boys getting arrested for doing this type of activities in social media. Law is same to everyone and people should not lose faith in our judiciary," he added. "Mistakes and crimes are not same. Only children can make mistakes which can be pardoned. If the same is done by elderly people, it becomes an offence.
'Future of such working women is at stake'
"There cannot be any harsher words than this which portrays [that] all working women coming up in life are sacrificing their chastity," the court said.
"The future of such working women is at stake. Instead of wiping out the wrong impression about working women among the public these words create fear and anxiety among people who want to pursue a career," the judge added.
"After seeing these forwarded words from a person who is popular and has lot of connections with media people for long, the public will look at every working women with a suspicious eye."
---
Also read: BJP has told all its sick party leaders to be active on social media
---
For ThePrint's smart analysis of how the rest of the media is doing its job, no holds barred, go to PluggedIn.